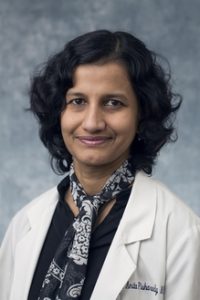 "I only worked with Dr. Pisharody who was obviously excellent.  I like how she seamlessly worked teaching into her other activities in the day.  She was very efficient at providing patient instructions and seemed eager to solicit my opinions."
I wanted to also thank you for all of the individual instruction that you provide throughout the year.  You host and teach four different students on their family medicine rotation throughout the year.  This commitment is huge and for this particular academic rotation, you teach more than any of our other 400 providers in DPC.
Thank you for all of your hard work.  It is much appreciated!