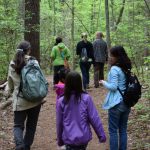 This gallery contains 7 photos.
Over the weekend, the lab convened at the Eno River (an outdoor gathering for a change!) to celebrate yet another successful semester! Cheers to Spring 2016!
This year our lab has pledged to make sustainability an integral part of our daily habits. For more information about the Green Labs at Duke program, click here.