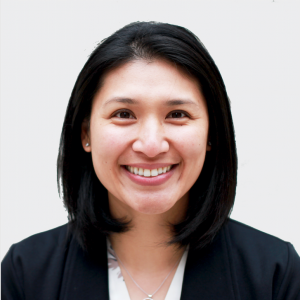 The Humanities Research Center is pleased to announce the appointment of  Eugenie Chao as Senior Program Coordinator. Reporting to co-directors James Miller and Carlos Rojas, Eugenie is responsible for the overall co-ordination and administration of the Center's programs.
Currently working remotely from New York, Eugenie received her Bachelor's degree in Music Education and her Master's degree in Performing Arts Administration both from New York University. In her professional life, Eugenie has focused on making arts accessible. She has taught music in public schools and ceramics in her local community. She also organized antique art fairs, and, most recently, managed public art events for Arts Brookfield. She is excited to bring her broad experiences as an arts educator and arts administrator to the Humanities Research Center.  As Senior Program Coordinator, Eugenie will take charge of the Center's activities by supporting its research programs, labs, workshops, and conferences to foster interdisciplinary research and exchange in the arts, humanities, and interpretive social science at DKU.
Eugenie loves to share the joy of art making and art appreciation with those around her. During her free time, you will likely find her throwing pots in a ceramic studio, playing music, or making pastries and cakes in her kitchen. The photo shows a shallow dish she recently made. You can also find more of her work here: www.eugeniechao.com.