IB 1008 (IB Auditorium)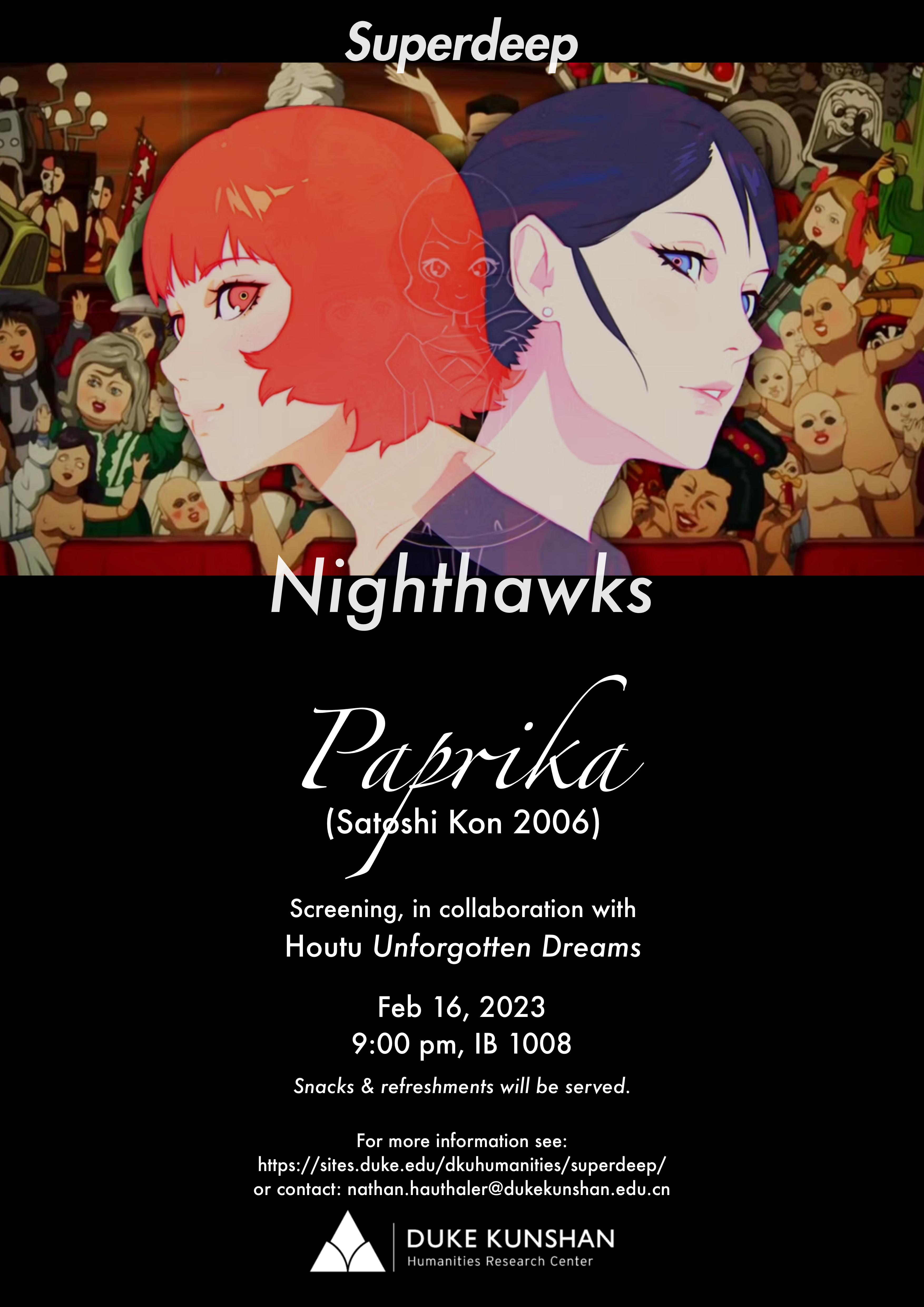 The Superdeep Nighthawks multiplied into a force of forty for their first gathering on Feb 9. On Thu, Feb 16 they will return in force, to savor Satoshi Kon's 2006 animated feature Paprika (…& food & drink).
HRC Superdeep Nighthawks meet on Thu eve (9pm till late). The Paprika screening is the second in a series of screenings hosted in collaboration with the Houtu Research project Unforgotten Dreams, in preparation for Superdeep #17 ("Lucid Dreams Elucidated").