Wed, Oct 13, 2021, 6:30pm CST
IB 2026 | Zoom 6979897969
All DKU students are invited to attend the first meeting of the Superdeep workshop, DKU's work-in-progress workshop for philosophically-minded or -interested students and student projects. No prior knowledge of philosophy is required; all students, from all divisions and at all stages of their studies, are invited to join and participate in the seminar.
In our first meeting we will discuss the seminar format, lineup, and ways for students to get involved. Subsequently Nathan Hauthaler (Lecturer in Philosophy) will give a brief sample presentation on his current work on "Reactive Luck", followed by Q&A with students.
Snacks and refreshments will be served at the meeting.
---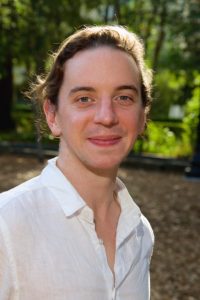 Nathan Hauthaler is a Lecturer in Philosophy at DKU, and Assistant Professor of the Practice at Duke University. He works on fundamental issues in agency and action, which he addresses from systematic and historical vantage points. He is the author of essays in the philosophy of action, epistemology, the history of philosophy, and public international law.