Reported by Vicky Yongkun Wu, Class of 2026
This talk is part of the Anthropocene XR Lab's Talk Series: Activating the Presence of the Past with Professor Victoria Szabo, Research Professor of Art, Art History & Visual Studies at Duke University.
The research talk delivered by Dr. Szabo concentrated on invoking the past using XR technologies and with the support of literature, documents, and other resources. It is a project of "augmenting the humanities," reflecting on the humanities heritages and even creating new realities. Among her abundant research projects, Dr. Szabo focused on two in this talk, "Visualizing Venice: Exploring the city's past" and "Visualizing cities: H. P. Lovecraft's Providence."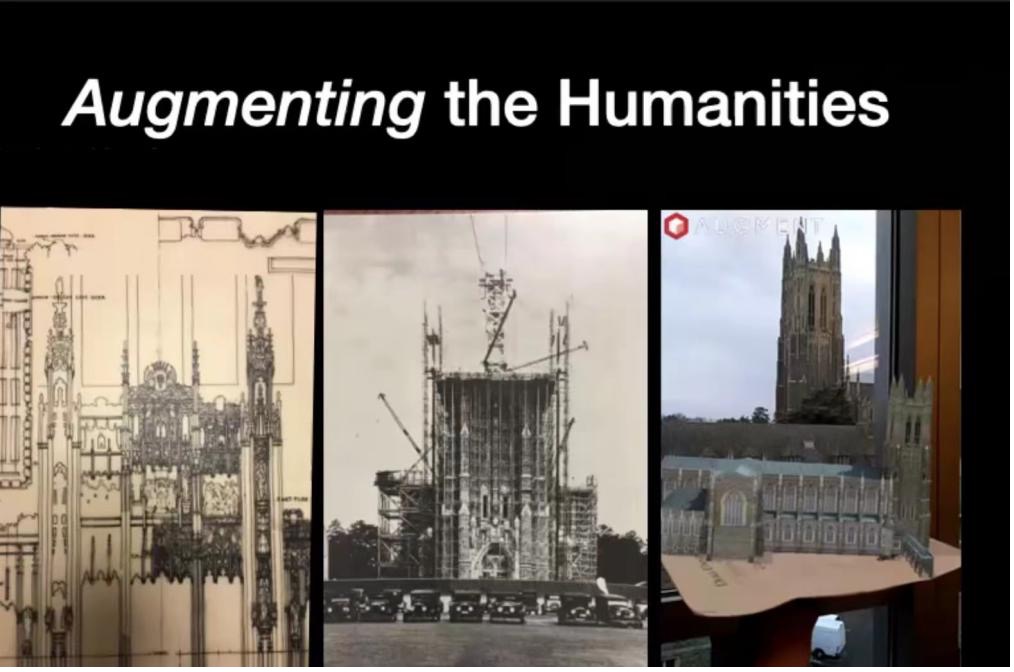 As a digital humanities and computational media scholar, Dr. Szabo's core interests include but are not limited to the production of digital cultural heritage and archives, multimodal research and its expression, and affordances of immersive and interactive media for storytelling and artistic practice (web, XR, games). In fact, during the Q&A session, Dr. Szabo briefly expressed concern for the game industry. Gamification can be seen as an effective tool for immersive experiences and visualization, yet the game market that is largely occupied by major servers and companies over-focus on playing hours and other aspects. It is pivotal for academia as well as experts to work out a feasible solution to address the problem of low quality in the game world while rendering it accessible to the public.
The "Visualizing Venice" project is supported by GhettApp, an interactive application for on-site exploration of the historic Jewish Ghetto in Venice. As provided by Dr. Szabo, the app was produced by the Visualizing Venice consortium. The project is a companion to an exhibition on 500 Years of the Jews in Venice held at the Palazzo Ducale in St. Mark's Square. It is worth noting that the app, available both onsite and online, brings the urban living environment to life, using text and audio narration, historic imagery, short videos, and immersive 3D renderings of past and present material structures.
Highlighting typical architectural features and representations as well as local characteristics embedded in the living environment in Venice, the project, according to Dr. Szabo, researched major themes of enclosure, densification, complexity, and engagement. Dr. Szabo wrote, "This hybrid approach to cultural heritage apps and exhibitions continues in our other Visualizing Cities team project." The project does not simply aim to visualize the past, but also invoke the presence of the absence. In the end, Dr. Szabo recommended two books for anyone who wishes to further related study, Visualizing Venice: Mapping and Modeling Time and Change in a City and The Routledge Companion to Media Studies and Digital Humanities, in which she authored the 38th article, Apprehending the Past: Augmented Reality, Archives, and Cultural Memory.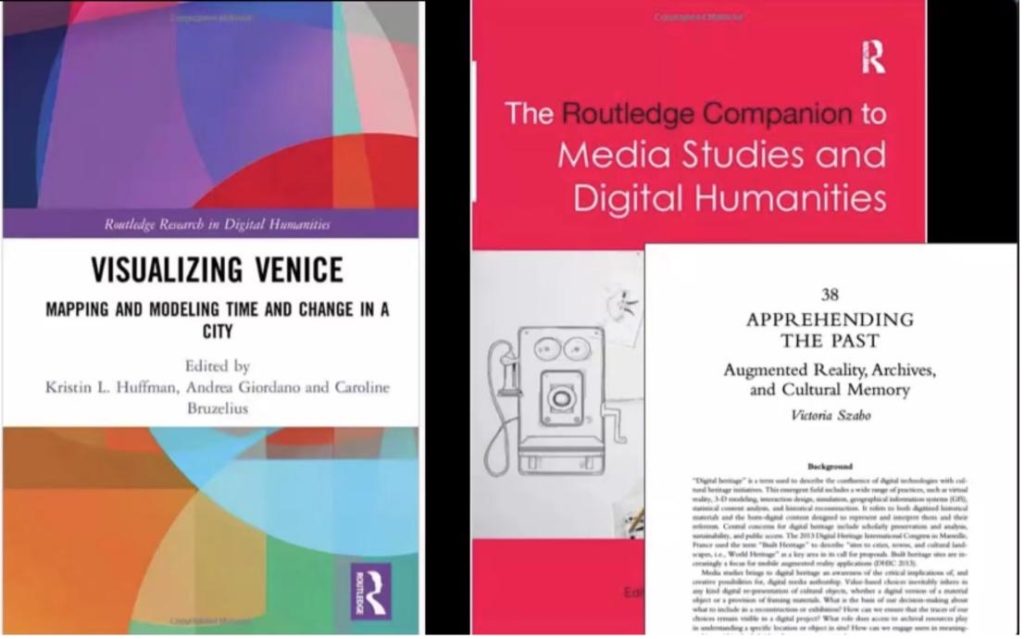 The second project, "Visualizing Cities: H.P. Lovecraft's Providence," in which Dr. Szabo works in collaboration with Dr. Cosimo Monteleone from the University of Padova, visualizes and activates Lovecraft's Providence places and buildings. H.P. Lovecraft (1890-1937) loved New England and engages with the history of architecture in his work. Rubinton, an author who wrote for the New York Times on Providence, stated, "…to know Lovecraft turns out to be a way to know a great deal about the city." Even Lovecraft himself has famously declared, "I am Providence." The project primarily focused on Lovecraft's work, The Case of Charles Dexter Ward (CDW). CDW locales and scales like buildings and rooms, city and neighborhood, and interior states are framed.
The project has applied complementary modalities to approach Lovecraft's Providence, including comprehension and apprehension, immersive experience design, visual perception and memory, etc. The methods are influenced by Lovecraft's writing styles and contents, which create an atmosphere of mystery and terror. The abundance of modes applied that match different places and spaces are also prominent. For instance, interactive maps are used to visualize East Providence and Pawtuxet in different time periods. Dr. Szabo and Dr. Cosimo Monteleone even created interactive "bubbles" in 360 and onsite to better visualize the sentimental and aural elements in Lovecraft's work. Global connections are also factors that deserve deeper exploration.
Finally, Dr. Szabo briefly illustrated her recent projects. The Virtual Black Charlotte explores the community experience of urban renewal in North Carolina. Durham 1924 and Visualizing the Island of San Servolo deal with cultural heritages.
The research talk was informative and inspiring. It communicated the possibility of augmenting humanistic reality through multiple modalities in a vivid way, inspiring the audience to think actively about its implications.