12pm China Time March 4th, Thursday (11pm EST March 3th, Wednesday)
IB 2028 / Zoom: 614 954 2152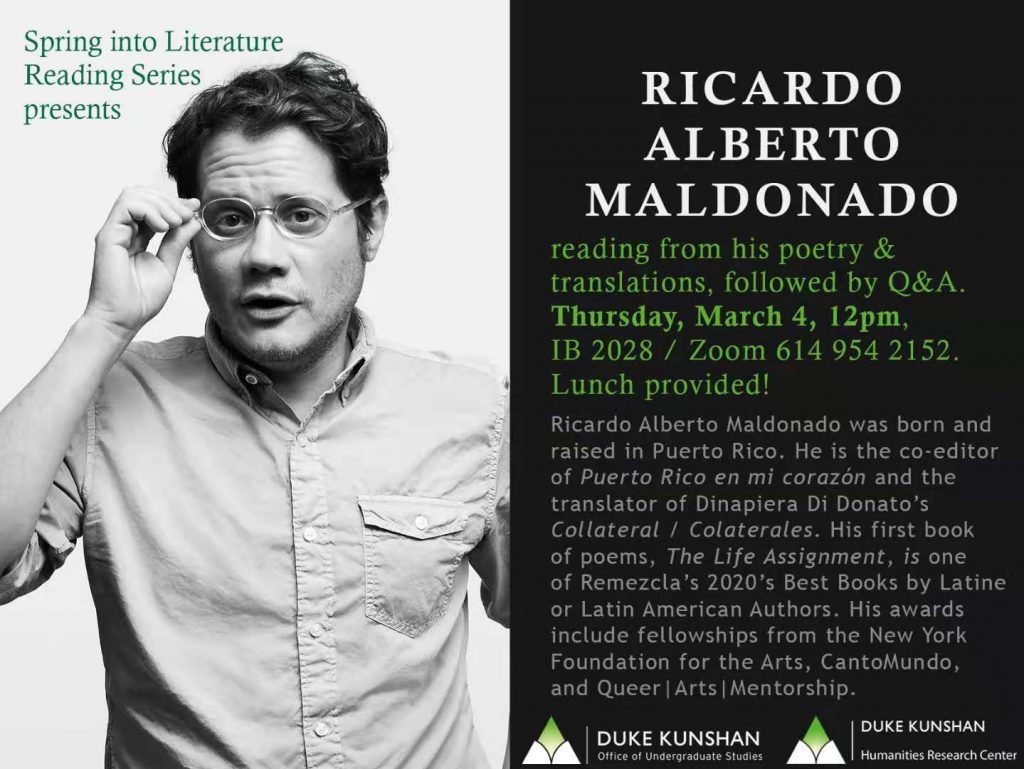 Ricardo Alberto Maldonado was born and raised in Puerto Rico. He is the co-editor of Puerto Rico en mi corazón (Anomalous Press) and the translator of Dinapiera Di Donato's Collateral / Colaterales (Akashic Press / National Poetry Series). His first collection of poems is The Life Assignment (Four Way Books), one of  Remezcla's 2020's Best Books by Latine or Latin American Authors. A recipient of fellowships from the New York Foundation for the Arts, Queer|Arts|Mentorship and CantoMundo, he serves as the 92Y Unterberg Poetry Center's Managing Director.
At Thursday's event, he will read from The Life Assignment and new work. He will discuss his process of including "translations and intentional mistranslations" in the book, and how he refused to make "concessions … to the language of (our current) Empire," as well as answer student questions.