The Humanities Research Center invites all members of the DKU community to participate in its Undergraduate Humanities Research Conference, China and the World, which will be held in person at Duke Kunshan University from April 28-29, 2023. The conference features approximately 40 undergraduate research papers from DKU and universities across China including:
Chinese Academy of Art
CUHK Shenzhen
Fudan University
NYU Shanghai
Tianjin Foreign Studies University
Wuhan University
University of Nottingham, Ningbo
Students will present their papers on panels chaired by DKU professors, and cover the following themes:
Chinese and Japanese Literature

Contemporary Chinese Culture

Gender, Media and Technology

Histories and Environments

Identity, Psychology and Society

Literature, Borders and Boundaries

Philosophy, Religion and Ethics

Visual Media and Society
Students who attend the conference are also invited to sign up for an exclusive seminar with one of the keynote speakers, as well as a gala dinner with the speakers on Saturday April 29. 
Register for the conference by Thursday April 20 
Keynote Speakers
Loretta E. KIM 金由美 is Associate Professor and Programme Director of China Studies—Arts Stream at the University of Hong Kong. A graduate of Harvard University (BA, MA, PhD), Professor Kim is a  historian of late imperial and modern China, and has also taught courses on modern Asia, colonialism and imperialism in Southeast Asia, and Sino-Russian relations. Her primary research areas include the history of Inner Asia from 1600 to the present, comparative history of borderlands and frontiers, and Chinese ethnic minority languages and literatures (including Manchu and Mongolian). Her books include The Russian Orthodox Community in Hong Kong: Religion, Ethnicity, and Intercultural Relations (Lanham, MD: Lexington Books 2021; co-authored with Chengyi Zhou); and Ethnic Chrysalis: China's Orochen People and the Legacy of Qing Borderland Administration (Harvard-Yenching Institute Monograph Series 119, Cambridge and London: Harvard University Press, 2019).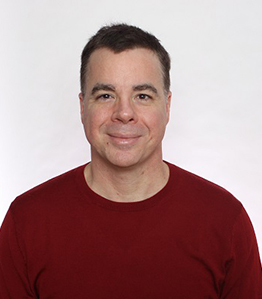 Daniel F. VUKOVICH 胡德  is chairperson and undergraduate co-ordinator of the Department of Comparative Literature at the University of Hong Kong. An internationally recognized, emphatically inter-disciplinary cultural studies scholar, Professor Vukovich works on issues of post-colonialism, politics, and critical theory in relation to the China-West relationship. He is the author of three monographs, including the influential China and Orientalism: Western Knowledge Production and the PRC (Routledge 2012) and the critically acclaimed Illiberal China: The Ideological Challenge of the P.R.C. (Palgrave 2019). He has also published two dozen journal articles and book chapters, in e.g. Critical Asian Studies, Third World Quarterly, Javnost: The Public, and Cultural Critique. His work has been translated into Chinese, German, and Portuguese, and he serves on the editorial and advisory boards of three international journals (Humanities and Social Sciences (Springer), Neohelicon, and Ariel). His third monograph is After Autonomy: A Post-Mortem for Hong Kong's first Handover, 1997–2019 (Palgrave Macmillan, 2022).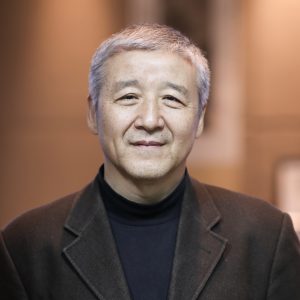 WANG Hui 汪晖 is a distinguished Professor in the Department of Chinese Literature and the Department of History, Tsinghua University, and is Director of the Tsinghua Institute for Advanced Study in Humanities and Social Sciences. He received his Ph.D. from the Chinese Academy of Social Sciences in 1988. His research interests include Chinese intellectual history, modern Chinese literature and social/political theory. His recent publications include China's Twentieth Century (London/New York: Verso, 2016),  The Short Twentieth Century: the Chinese Revolution and the Logic of Politics 短二十世纪:中国革命与政治的逻辑 (Hong Kong: Oxford University Press, 2015) (in Chinese), and China from Empire to Nation-State (two volumes, Cambridge, Mass: Harvard University Press, 2014), The Politics of Imagining Asia (Cambridge, Mass: Harvard University Press, 2011),  The End of the Revolution (London/New York, Verso, 2010) and China's New Order (Cambridge, Mass: Harvard University Press, 2003).  He is widely renowned as one of China's leading intellectuals.
Lawrence ZHANG 張樂翔 holds a PhD in History and East Asian Languages from Harvard University and is Associate Professor of Humanities at Hong Kong University of Science and Technology. He is a historian of late imperial and modern China who focuses on social mobility in China; office purchase in China; and the history of tea in East Asia. His recent book Power for a Price: The Purchase of Government Appointments in Qing China was published by Harvard University Asia Center in 2022. He is also the author of several essays on tea, including "Becoming Healthy: Changing Perception of Tea's Health Benefits," a book chapter in Moral Foods: The Construction of Nutrition and Health in Modern Asia, edited by Angela K. C. Leung and Melissa L. Caldwell (Honolulu, HI: University of Hawaii Press, 2019).