On Saturday December 1st, the Petal fellows and their advisor, Dr. James Miller, traveled to Shanghai to meet artists Fito Segrera and Benjamin Bacon. The students first went to the M50 art district, near the French concession in Shanghai, and had lunch with Fito. After lunch, Fito showed the students around the Chronus Art Center, and later, his personal workshop.
The students and Fito (Right)

RÊVERIE Reset by Yan Lei in the Chronus Art Center

I'm Nothing Without You by Jon Kessler in the Chronus Art Center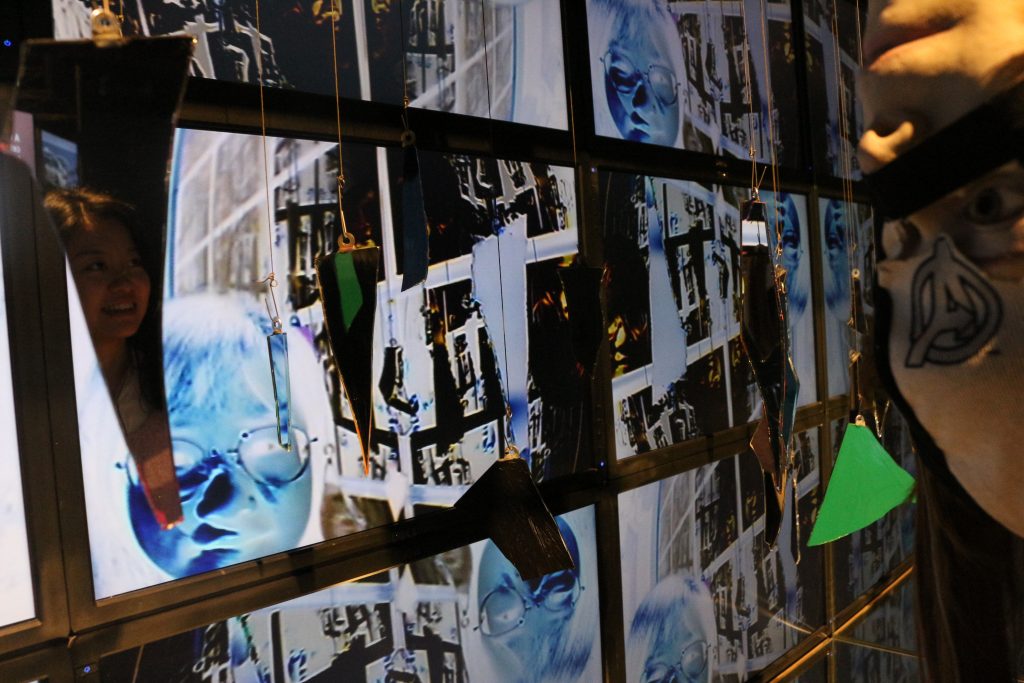 Wanting to Leave by Yang Jian in the Chronus Art Center

The students then went to meet Benjamin Bacon, and saw his installation "Little Sound Machines." This piece plays music created by three AIs communicating with one another, and raises questions about the future role of the composer in an increasingly automated world.
Little Sound Machines by Benjamin Bacon in the Yeah!Nah! Gallery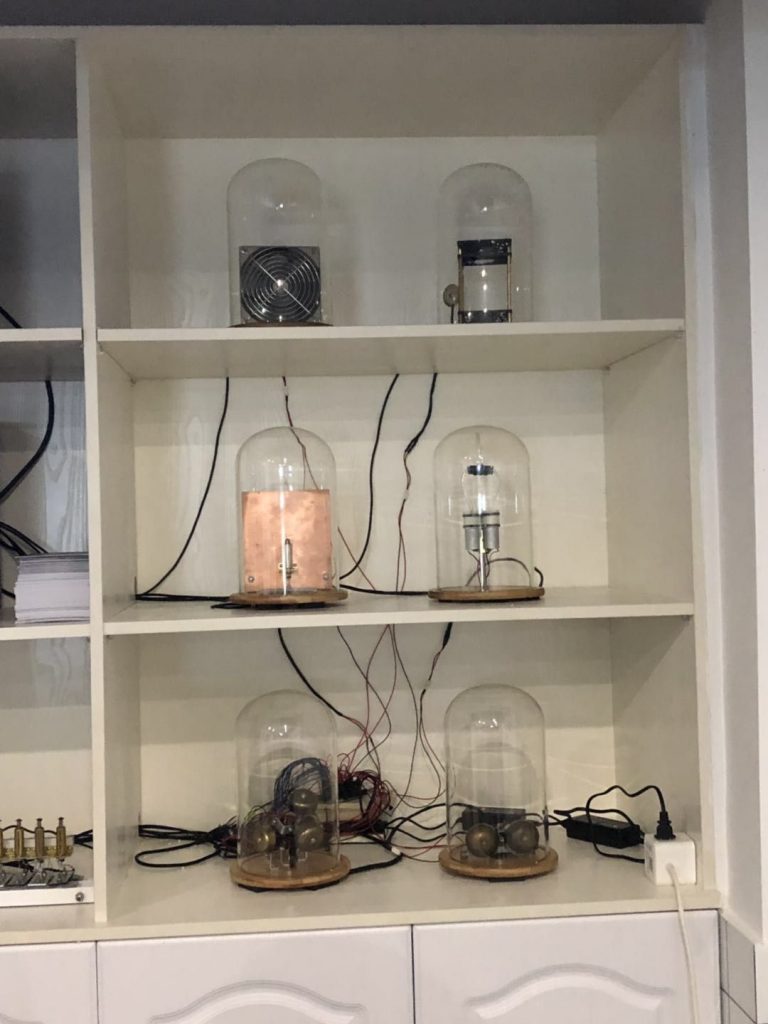 Biographies
Fito Segrera is an artist, technologist and Head of Research/Creation at Chronus Art Center, Shanghai. He was a Fulbright scholar at Parsons, The New School, New York, where he completed a MFA in Design and Technology with honors. His current research and creative practice appropriate elements from digital philosophy, artificial intelligence, monism and modern physics, while using physical computing, software programming and information/telecommunication technologies to inquire into fundamental ontological questions regarding the nature of reality and the physicality of the universe.
Benjamin Bacon is the co-founder of Dogma Lab, a cross-disciplinary media and design studio based in Shanghai, China. Dogma Lab is dedicated to creating a platform that integrates design, research, education and production with the areas of computation, biology, and digital fabrication.He is formerly Assistant Professor of Computational and Media Design in the Design + Technology program at Parsons The New School for Design and the former Director of the undergraduate Design + Technology program at Parsons The New School of Design. He has also taught in the Interactive Media Arts program at New York University – Shanghai as a Assistant Professor of Art. Benjamin's creative practice and research focuses on the intersection of new human interface, visual stimulus, technology, media, mobility, information and sound design.