The Humanities Research Center is pleased to announce its fall conference, Ciencia y Caridad 科学与慈善, ("Science and Charity"), based on Picasso's painting of the same name, exhibited in the Picasso Museum in Barcelona. The conference will be held in person in Barcelona on October 7-8, 2022 and will be accessible to the global DKU community via Zoom. Conference attendees are invited to a private viewing of the painting and a gala reception at the Picasso museum.
Register to receive Zoom information.
Ciencia y Caridad (1897) is widely considered to be the young Picasso's first masterpiece, completed at the age of fifteen. It depicts a woman dying of cholera attended on the left by a physician, representing science, and on the right by a nun holding a small child, representing charity. The painting invites us to consider the relation of science and reason on the one hand, and charity, religion and empathy on the other hand. As the global pandemic continues to rage across the world, and as the reality of ecological crisis moves inexorably from possibility to reality, universities are called once again to think through the connections between the sciences and the arts. Our task is not only to better respond to global challenges but also to understand more deeply how our thinking and feeling selves can be integrated into an ever more sane and ever more caring humanity.
Students who attend the conference in person will be able to:
Participate in small seminars with keynote speakers
Attend a gala reception and at the Picasso Museum
Network with DKU professors and keynote speakers
Students who attend the conference via Zoom will be able to watch the livestream of all the content of the plenary sessions and have the opportunity to present their own research.
Program
All events take place at Pompeu Fabra University, Ciutadella Campus unless otherwise indicated. All times are listed as Central European Time, six hours ahead of the Durham campus, and six hours behind the Kunshan campus.
Friday, October 7, 2022
Pompeu Fabra University, Ciutadella Campus
Jaume 1 Building Lecture Hall 20.025
1000 Opening Ceremony
James Miller, Co-Director of the Humanities Research Center
Carlos Rojas, Co-Director of the Humanities Research Center
Cesar Alègre Alsina, Director, IES Barcelona
Scott MacEachern, Vice-Chancellor for Academic Affairs
1030 Keynote Lecture
Chair: Apen Ruiz
Joanna Page
The Politics of Environmental Crisis: Perspectives from Latin American Art and Ecology
In the West, debates around climate change are often limited to a narrow set of questions, such as how to interpret the scientific data or which technologies or levies should be brought in to contain global warming. Dominant responses to environmental crisis oscillate between proposals that would dramatically increase human interventions in the natural world, in the form of vast geoengineering projects, or entirely remove humans from conservation areas set aside for special protection. Both approaches ultimately reinforce the distinction between humans and the rest of the natural world on which Western modernity is founded. In this lecture, I will present a range of projects by contemporary Latin American artists who challenge hegemonic paradigms of conservation in particular, replacing them with models of coexistence, collaboration, and coevolution. Bringing their work into dialogue with Latin American (and other) thinkers, I will show how they use the genre of botanical illustration to develop critical perspectives on European conceptions of nature and to explore alternative approaches that complement or challenge models based on Western scientific rationality.
1200 Coffee Break
1230 Keynote Lecture
Chair: Selina Lai-Henderson
Isabel Durán Giménez-Rico
Medical Conditions Revisited: Reading/Viewing Susanna Kaysen and Philip Roth With Gendered, Spanish Eyes
"Medicine is the most humane of sciences, the most scientific of the humanities," said Edmund Pellegrino, one of the founding figures of modern medical ethics. The flourishing interdisciplinary field known as the Medical Humanities (MH) explores human health and disease through the methods and materials of the creative arts and humanities.
It is under the umbrella of MH that I will do a joint critical reading of two narratives written by two American writers whose protagonists suffer from a medical condition: Girl, Interrupted by Susanna Kaysen (1993) and The Dying Animal by Philip Roth (2001). I will intertwine the reading with the "viewing" of their film adaptations by James Mangold ("Girl, Interrupted", 1999) and by Spanish film maker Isabel Coixet ("Elegy", 2008). What is most interesting is that in one of the cases, a Spanish, female film director adapts a novel written by a man, while in the other case, a male director adapts a memoir written by a woman. So, the "masculine" and "feminine" are intertwined in the telling of the tragic life stories of two young women.  As I will try to prove with my gendered, Spanish interpretation is that the "female gaze" is much more focused on highlighting the cruelty of illness and its consequences than the male gaze, more focused on sex (Roth) or the film business (Mangold).
1400 Lunch Break
1500 Student Seminars with Isabel Durán Giménez-Rico and Joanna Page
Joanna Page: Seminar Room 20.233
Isabel Durán Giménez-Rico: Seminar Room 20.283
1500 Student Research Presentations Lecture Hall 20.025
1500-1600 Chinese and Transnational History
Yue Qiu: A Forgotten Revolutionary Solidarity —The Echoes of the Haitian Revolution in China
Zhiyi Chen: Chiang Kai-Shek's Role in The Henan Famine, 1942-1943
Qingyi Yin: From a Revolutionary Invention to a Market-Economy Product: 5406 Bacterial Fertilizer and a Technopolitical History of Development in the PRC
Eldar Wang: White Snake and Red Azalea: Queering the Repression in 1960s China
Xiao Liu: Deify the Mortal: Silk Road Buddhism and Buddhist Art in the Construction of the Khotan Kingship
Zheng Zou: The Forgotten Romance: An Art and Social History Study on Chinese Peasant Painting
1600-1630 Philosophy
Dongkun Lyu: How Practical Knowledge is a Kind of Knowledge: The Non-observational Manifestation of Preexisting Knowledge and Understanding
Jiyuan Sun: How we Know what we are Doing Intentionally: The Acquisition of Practical Knowledge
Weifan Mo: Representation in Dreams
1630 Research Lab Presentations and Guide to Undergraduate Student Research
Directors of the Humanities Research Center research labs and projects will give short presentations on their work, followed by a panel discussion.
Citizenship Lab, Quinlan Bowman Anthropocene XR Lab, Xin Tong CARE Lab, Claudia Nisa
Third Space Lab, Xin Zhang
Doc Lab, Seth Henderson
Freedom Lab, Jesse Olsavsky and Selina Lai-Henderson Superdeep, Nathan Hauthaler
Global History of Refugees, Kolleen Guy and Jay Winter
1800 Distinguished Guest Lecture
Patricia Leighten: Picasso and His Times
Picasso has been called the most important artist of the last century, and he was—along with Marcel Duchamp—the most influential on subsequent and contemporary art practices.  From his early work in the anarchist milieus of Barcelona and Paris, through his Blue and Rose periods, to Cubism, Surrealism and after, Picasso's art responded in radical ways to the social and political forces of his times, as well as to the philosophical and aesthetic issues of the rapidly-changing period that was spanned by his life and work.
1830 Transfer to Picasso Museum
1900 – 2100 Gala reception at the Picasso Museum with private tour
Saturday, October 8, 2022
Pompeu Fabra University, Ciutadella Campus
Roger de Llúria Building Lecture Hall 40.002
1030 Keynote Lecture
Chair: Caio Yurgel
Carles Prado-Fonts
Science and Empathy: Looking at China from the West in the early 20th century
In this lecture I will take the two axes provided by Ciencia y Caridad to summarize the changes in the ways of looking at China and understanding Chinese culture and society that emerged across Western society around the time of Picasso's painting (1897) and developed in the first decades of the 20th century and into the interwar period. On the one hand, the development of science (transportation, telegraph, media) changed the ways in which China had traditionally been perceived in the past—as a distant and exotic place. China was now seen as a coeval location in the world. On the other hand, the spread of socialism and the participation of Chinese volunteers in WWI and in Spain's Civil War created a new, more empathic perception of the Chinese people. The combination of both configured an exceptional period of fertile cross-cultural understanding that should be an inspiration against the growing polarization of our current times.
1200 Coffee Break
1230 Keynote Lecture
Chair: Mengqi Wang

Xiang Biao
Brutal Moralism: Changes in Popular Worldviews in China since 2008
Popular worldviews in China—perceptions about the world order shared by sizable populations with diverse socioeconomic backgrounds, typically voiced in the social media—are becoming more assertive since 2010.  One particular popular version simplifies world affairs into life-and-death battles between the good and the evil, and regards alternative views as immoral. This view is often brutal in style, and takes brutality as a sign for authenticity. I call this brutal moralism. The rise of this popular worldview can be traced to changes in popular understanding regarding three questions: What is the world? What is China? And, What is the self? Brutal moralism is more a reflection of the general condition of living in contemporary China than of international relations.
1400 Lunch Break
Lunch takes place in the courtyard outside the lecture hall.
1500 Student Seminars with Xiang Biao and Carles Prado-Fonts
Student seminars are by invitation only, and provide the opportunity to engage in deeper discussion with the keynote speakers.
Xiang Biao: Room 40.039
Carles Prado-Fonts: Room 40.041
1500 Student Research Presentations
Student research presentations take place in Lecture Hall 40.002
1500-1550 Art, Language, and Society
Shuyuan Zhou: My Great Grandmother, My Grand Aunt, My Grandmother, My Mother and I: A Family Album
Meixuan Wang: The Feminine Fabulation: Chinese Women's Taking In and Spitting Out Bitterness
Ruiqi Chen, Qingyang He, Weiran Li, Yutong Ren: DKU AR Campus Proto- type
Weiran Li: Smell the Beauty: Reading Olfactory Perception in Dream of the Red Chamber
1550-1630 Data and Policy
Erin Greig and Reika Shimomura: An Evaluation of Privacy Policies used in
Digital Contact Tracing Apps for COVID-19
Yutong Shi: Governing Data in Contemporary China: Laws, Digital Capacity, and the Formation of New Governmental Agencies
Xinran Lai: DAO, NFT PFP, and Crypto Philanthropy: Advantages and Chal- lenges of Blockchain-based Web 3.0 in Empowering Gender Equality
Haley Williams: Green Finance in the United States
1630 Film Screening
JuJu World, directed by Remington Gillis, DKU '22
On May 29, 2020, during George Floyd protests in Omaha, Nebraska, a pro- tester named James Scurlock was shot and killed by a local bar owner. In the aftermath, his death became a flashpoint locally and just another name on a growing list of deaths nationally. Community members, politicians, and news reporters all weighed in on whether his death was "justified", but his family's perspective was almost entirely cut out of the media coverage due to their unapologetic calls for justice. This film solely focuses on their memories of who James was as a person and their grief, which remains a constant, paralyzing presence and demonstrates the massive impact racist violence has had on just one family.
1700 Roundtable Panel Discussion
James Miller, Carlos Rojas and faculty guests provide their concluding thoughts on the themes raised during the two days of the conference, and host a dialogue with faculty and students
1800 Closing Ceremony and Cocktail Reception
Everyone is invited to attend the reception that will take place in the atrium outside the lecture theater.
Keynote Speakers
Each of the keynote speakers will present a lecture at the conference and will also offer a small 90 minute seminar (advance reading required) for a select group of DKU students. Applications to join the seminars will be available during the registration process in late August.
Isabel Durán Giménez-Rico is Professor of North American Literature and Dean of the Faculty of Philology at Complutense University, Madrid (UCM). From 2015 to 2019 she was its Vice-Provost for International Affairs. She was President of the Spanish Association for American Studies (SAAS) until 2019 and an elected member of the General Council of the American Studies Association (ASA; 2008-2011) and is currently a member of the International Committee of that association.  Her research and publication record on gender studies, literature, autobiography and ethnicity include the edition of an eight-volume gender studies collection (the last one being  Gender Studies: Transatlantic Visions, 2016), and the book A Critical Gaze from the Old World: Transatlantic Perspectives on American Studies (London: Peter Lang, 2018), in addition to more than seventy articles. She is the Director of the Complutense Research Group "Gender Studies in the Anglophone World," and she presently is the main investigator of a Research Project entitled "Gender and Pathography from a Transatlantic Perspective" (2021-2024). She has supervised 13 Doctoral dissertations. She has been a research fellow at Harvard University and UC Santa Barbara, and a Fulbright scholar at Louisville University (2000).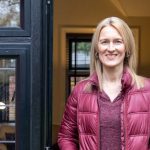 Joanna Page is Professor of Latin American Studies and Visual Culture at Cambridge University. Her research interests include literature, film, graphic fiction and visual arts from Latin America, particularly Argentina, Chile, and Brazil. Many of her recent projects are related to the broader theme of the relationship between science and the arts, but she has also worked on questions of memory, modernity, capitalism, posthumanism, new materialism, decoloniality and environmental thought in Latin America. Her most recent monograph is Decolonizing Science in Latin American Art (UCL Press, 2021). She was awarded a British Academy Mid-Career Fellowship in 2012 and was Principal Investigator for the AHRC-funded international research network Science in Text and Culture in Latin America(2014-2016). Her project 'Science and the Arts in Contemporary Latin America: Constructing a Life in Common' (2018-2020) was funded by the British Academy. She is currently the recipient of a Cambridge Humanities Research Grant for a project on 'Art, Science, and Environmental Justice in Latin America'.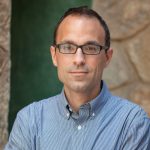 Carles Prado-Fonts is an Associate Professor in the department of Arts and Humanities at the Universitat Oberta de Catalunya, where he has been working since the fall of 2004. He works on comparative studies with a particular focus on Chinese and Sinophone literatures and cultures. His research has explored the interactions between China and the West. He has worked on the Chinese writers who returned to China during the Republican Period after having lived in Europe and Japan—a project he published in the book Regresar a China (Trotta, 2019), winner of the 2021 ICAS Book Prize. He has also worked on the representations of China in Spain during the late 19th and early 20th centuries–a project he has published in the book Secondhand China: Spain, the East, and the Politics of Translation (Northwestern University Press, 2022). Prado-Fonts has also translated Chinese authors and intellectuals: Lu Xun, Lin Huiyin, Mo Yan, and Dai Jinhua into Catalan; Wang Hui into Spanish.
Biao Xiang is a one of China's foremost social anthropologists. He studied sociology at Beijing University, China,  received his PhD in social anthropology from the University of Oxford, UK, and worked at Oxford from 2004-2021. Xiang is the winner of the 2008 Anthony Leeds Prize for his book Global Bodyshopping and the 2012 William L. Holland Prize for his article 'Predatory Princes'. His 2000 Chinese book 跨越边界的社区, published in English as Transcending Boundaries (2005) was reprinted in 2018 as a contemporary classic. His work has been translated into Japanese, French, Korean, Spanish, and Italian. Since September 2021, Biao Xiang has headed the Anthropology of Economic Experimentation department at the Max Planck Institute for Ethnological Research, in Germany.
Distinguished Guest Lecturer
To introduce Picasso's work, we are delighted that Prof. Pat Leighten will offer a Zoom lecture during the conference.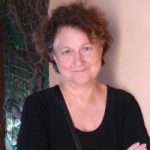 Patricia Leighten is Professor Emerita of Art, Art History and Visual Studies at Duke University, and one of the world's foremost experts on Cubism. She has won numerous awards and fellowships. The first art historian to publish a study of the importance of the anarchist movement for the development of twentieth-century modernism, in Re-Ordering the Universe: Picasso and Anarchism, 1897−1914 (Princeton University Press 1989), she extensively expanded on this subject in The Liberation of Painting: Modernism and Anarchism in Avant-Guerre Paris (University of Chicago Press 2013). She is also co-author, with Mark Antliff, of A Cubism Reader: Documents and Criticism, 1906-1914 (University of Chicago Press 2008), trans. Le cubisme devant ses contemporains–Documents et critiques (1906-1914) (Paris: Les Presses du réel, 2019) and Cubism and Culture (Thames & Hudson 2001), trans. Cubisme et culture (Paris: Thames & Hudson, 2002).
Panel Chairs
Selina Lai-Henderson is Assistant Professor of American Literature at Duke Kunshan Uni- versity, where she is co-director of the Freedom Lab and a member of the advisory board of the Humanities Research Center. She is the author of Mark Twain in China (Stanford University Press, 2015). Her current monograph-in-progress, "You Are No Darker Than I Am:" Afro-Asian Encounters and the Afro-Asian Imaginary, explores shifting notions of blackness in the transpacific context across the different literary/historical junctures of racial reimagining. She is on the Editorial Board of Global Nineteenth-Century Studies and is Senior Associate Managing Editor of the Journal of Transnational American Stud- ies. She was a Fulbright Scholar at Stanford University, and is currently Chair of the In- ternational Committee at the American Studies Association.
James Miller is Professor of Humanities and co-director of the Humanities Research Cen- ter at Duke Kunshan University. His research is based in the study of Chinese philosophy, theology, and religion, with an emphasis on philosophy of nature, environmental ethics, and the intersection of religion and ecology in China. He is known worldwide as a scholar of Daoism, China's indigenous religion, and especially its relation to ecology. He has published six books including China's Green Religion: Daoism and the Quest for a Sus- tainable Future (Columbia 2017) and is editor-in-chief of the journal Worldviews: Global Religions, Cultures, and Ecology.
Carlos Rojas is Professor of Chinese Cultural Studies; Gender, Sexuality, and Feminist Studies; and Arts of the Moving Image at Duke University; and is co-director of the Hu- manities Research Center at Duke Kunshan University. His research focuses on issues of gender and visuality, corporeality and infection, and nationalism and diaspora studies, particularly as they relate to China, Hong Kong, Taiwan, and the global Chinese diaspora.
He works primarily in the early modern, modern, and contemporary periods. He is the author of three books: The Naked Gaze: Reflection on Chinese Modernity, The Great Wall: A Cultural History, and Homesickness: Culture, Contagion, and National Transformation. He is also the editor and translator of numerous volumes.
Apen Ruiz studied history at the University Autónoma de Barcelona and received her doctorate in Anthropology at the University of Texas at Austin. During her doctoral re- search she examined the relations among anthropology, gender and nationalism in Mex- ico, and she has published several articles on this topic. Her book Género, Ciencia y política: voces vidas y miradas de la arqueología mexicana was recently published in Mexico City. In addition to her work at IES, she also teaches anthropology at the Open University of Catalunya and the International University of Catalunya. As a member of GAPP (Public and Community Archaeology Research Group) Apen is undertaking inves- tigations about the social understandings of heritage and the role of heritage on foster- ing social inclusion in the city of Barcelona. She is also a member of SEGREVUNI a re- search group that focuses in giving visibility to the complexity and nuances of SGRV (Sexual and Gender related Violence) in universities.
Mengqi Wang is Assistant Professor of Anthropology at Duke Kunshan University. Her research focuses on economic anthropology and how home ownership and property re- lations implicate and structure state power, capitalism and everyday life in post-socialist China, as well as among overseas Chinese. Her teaching interests at Duke Kunshan in- clude cultures and movements, global China studies, urban studies and cultural anthro- pology. Wang has a B.A. in economics and in Chinese and media studies from Beijing Normal University and an M.A. and Ph.D. in anthropology from Brandeis University.
Caio Yurgel is Assistant Professor of Comparative Literature at Duke Kunshan University. His teaching and research are primarily concerned with literatures written in Chinese, French, German, Portuguese and Spanish, with a focus on comparative and in- terdisciplinary approaches. He is the author of Landscape's Revenge: The Ecology of Fail- ure in Robert Walser and Bernardo Carvalho (DeGruyter, 2018) and the collection of es- says A Estética do Espetáculo: Cinco Teses em Walter Benjamin (NEA, 2013), and is a winner of the prestigious Mario Pedrosa Award for Essays on Contemporary Art and Cul- ture, awarded by the Brazilian Ministry of Culture. He has also authored two award-win- ning novels: Samba Sem Mim (Saraiva, 2014); and As Noites de Hong Kong São Feitas de Neon (Gato Bravo, 2019). Yurgel has a Ph.D. in comparative literature from the Freie Uni- versität Berlin, Germany, where he also served as a joint post-doctorate researcher in partnership with the Chinese University of Hong Kong.
Student Presentations
Ruiqi Chen, Qingyang He, Weiran Li, and Yutong Ren: DKU AR Campus Prototype
In the research, we are creating an AR mobile app, DKU AR Campus, and investigating how augmented reality technology can support spatial digital co-creation and social interaction. We aim to understand mul- ti-users' social dynamics and examine their co-creation behaviors in an embodied AR context and derive design implications to shed light on future research.
Zhiyi Chen: Chiang Kai-Shek's Role in The Henan Famine, 1942-1943
From 1942 to 1943, Henan province in China suffered a severe famine "that killed between 1.5 and 2 mil- lion" of the province's 30 million people and "forced another 2 to 3 million residents to flee." Many schol- ars have blamed Chiang Kai-Shek, the leader of the Republic of China, for this famine, pointing to his grain tax policy, Guomindang (GMD) corruption, and his decision to breach the Yellow River dikes in 1938. Ox- ford historian Rana Mitter, for example, concluded that "Chiang's regime must be held responsible for the famine in Henan." But Chiang's policies alone cannot explain this disaster. While his decision to break the Yellow River dikes and the grain tax policy he implemented after 1938 exacerbated the famine, the disaster was rooted in Japan's invasion of China and catalyzed by severe droughts.
Erin Greig and Reika Shimomura: An Evaluation of Privacy Policies used in Digital Con- tact Tracing Apps for COVID-19
After COVID-19 spread across the globe, quarantine regulations were supplemented by digital contact tracing initiatives in the form of mobile applications and other surveillance. This paper examines digital contact tracing using English privacy policy information from mobile digital contact tracing applications (DCTAs) compared to guidelines on digital proximity tracing from the World Health Organization (WHO) published in May 2020. Based on the WHO guidelines, six criteria were created to evaluate the ethical de- velopment of DCTAs using privacy policies, each answered by yes, no, or not mentioned to determine compliance. The results of this paper suggest that tracking of geolocation is the area that has the largest area for improvement in privacy policy development. To protect the privacy of an individual, following the WHO regulations worldwide is recommended and being transparent on the privacy policies by addressing all information in the criteria is essential.
Xinran Lai: DAO, NFT PFP, and Crypto Philanthropy: Advantages and Challenges of Blockchain-based Web 3.0 in Empowering Gender Equality
Compared to Web 1.0 and Web 2.0, Web 3.0 has significant advantages in empowering gender equality that the previous two web iterations did not have. For example, as opposed to the traditional centralized organizational form, decentralized autonomous organizations (DAO) can develop charity affairs related to female empowerment through more transparent on-chain management and can help feminist-related con- tent avoid being censored by traditional Web 2.0 media. Female-led NFT PFP projects can not only create an avatar-based feminist community for women with similar concerns and awareness in Web 3.0, but also help enhance the representation of female tech practitioners in the crypto industry. However, feminist NFT PFP projects have been questioned for using consumption to exploit the power of women who are already vulnerable. At the same time, crypto philanthropy has been criticized for its technical barriers and the op- erational mechanisms of some donation platforms, which have been accused of trapping "surveillance philanthropy" and causing unnecessary implementation difficulties for non-profit organizations. Therefore, it remains uncertain whether blockchain-based Web 3.0 can successfully achieve long-term female em- powerment and reduce gender discrimination through crypto-philanthropic practices such as DAO and female-led NFT PFP. This research will focus on investigating different female-led DAO, NFT PFP and cryp- to-philanthropic projects to analyze the advantages and challenges of blockchain-based Web 3.0 in em- powering gender equality, and to explore potential development paths.
Weiran Li: Smell the Beauty: Reading Olfactory Perception in Dream of the Red Chamber
The 18th-century Chinese novel Dream of the Red Chamber contains numerous descriptions of olfactory experience. Nonetheless, the implications of the representation of smell experience in the book have re- ceived insufficient academic attention. Jia Baoyu, the male protagonist in the novel, with his sensitivity in smells, articulate his thoughts about distinguishing and making hierarchical judgements about people's distinct scents. By revisiting, reevaluating, and reconsidering the representations of odors in Dream of the Red Chamber, this research intends to draw on theories of sensory and gender studies to answer three questions: why and how does the smellscape become a significant component in the novel's construction? How do characters in the story use, transfer, and share fragrant objects and the associated olfactory experi- ence? What role does smell play in represent a discourse of female judgement? The findings of this study
will also address the broader issue of comprehending how bodily sensations contribute to the definition and construction of the incense culture in the Qing dynasty.
Xiao Liu: Deify the Mortal: Silk Road Buddhism and Buddhist Art in the Construction of the Khotan Kingship
The role of religion in constructing and securing political authority has received scholarly attention, while the role of Buddhism in shaping the kingship in ancient East-Eurasia kingdoms is underexamined. This pa- per employs the Khotan kingdom (c. 300 B.C.—1006 C.E.) as a case study to investigate how Buddhism and Buddhist art participated in building the Khotan kingship domestically and spreading it abroad, as well as why Buddhism successfully served political ends. Besides primary sources written in Chinese, Tibetan, and Khotanese, I also involve material culture and things in my study to substantiate my findings. I argue that the Khotan kings used Buddhism to deify themselves and legitimize their rule domestically; Buddhism also ameliorated Khotan's relations with other regimes and facilitated the realization of Khotan's political agen- das. Understanding the interrelations between Buddhism and kingship in medieval Khotan helps us recon- struct the broader religious, political, social, and cultural exchanges along the Silk Road.
Dongkun Lyu: How Practical Knowledge is a Kind of Knowledge: The Non-observational Manifestation of Preexisting Knowledge and Understanding
Anscombe advances a kind of non-observational knowledge called practical knowledge. She agrees that practical knowledge is a kind of knowledge but does not explain in detail why practical knowledge is a kind of knowledge and in what sense practical knowledge is a kind of knowledge. As a kind of knowledge, what characteristics does it have in the content, and in what state does it appear in form? This paper will analyze in what sense the characteristics of practical knowledge and the role of practical knowledge in in- tentional action present the characteristics of knowledge. Based on Anscombe's original definition of prac- tical knowledge, this paper will respond to the questions and criticisms of practical knowledge and gradu- ally prove that practical knowledge has the characteristics that knowledge should have in terms of content formation and testing. Formally, practical knowledge emerges as an authoritative cognitive judgment of the subject.
Weifan Mo: Representation in Dreams
Representation is a key concept in philosophy, in areas of philosophy of mind, aesthetics, cognitive science and others. Dream, being a peculiar mental state, with its bizarreness in presenting visual (sometimes au- dio, tactile and olfactory) content, forming belief and inducing "actions", challenges existent theorization of mental representation. On the other hand, empirical studies on dream significantly rely on dream reports, usually taken in linguistic form and sometimes pictorial form, but these retrospective analyses both appear to be incomplete in remaking the happenings in dreams. In my research, I intend to delve into the repre- sentational mechanism of dream by lending vehicles from both philosophy of mind/ cognitive science (for the representational theory of mind and empirical studies of dream reports) and aesthetics (for the inter- section of emotions, fictionality and dream).
Yue Qiu: A Forgotten Revolutionary Solidarity—The Echoes of the Haitian Revolution in China
Though a few scholars have discussed the transnational engagement of Caribbean thinkers with China, hitherto unknown is the imaginative alliance Left-wing Chinese writers crafted with the Caribbean via their works on the Haitian Revolution. This paper explores writings by four Chinese Marxists, Li Chunhui, Wang Chunliang, Lu Guojun, and Mao Xianglin, who engaged with Caribbean intellectuals, like Eric Williams, and used the history of the first anti-colonial revolution to rethink China's own decolonial experiment. During the Maoist era, these thinkers argued for the independence of the Haitian Revolution from the French Rev- olution, imagining Haiti's revolutions as prefigurations of Third-World Revolution. In the deradicalized Deng era, these writers held contradictory stances towards capitalism, stressing how old and neo-colonialism plundered Haiti. By reducing Sino-Caribbean relations to the Chinese diaspora in the Caribbean, or to the recent Belt and Road Initiative, scholars overlook lost revolutionary solidarities that aimed to dismantle world white supremacy.
Yutong Shi: Governing Data in Contemporary China: Laws, Digital Capacity, and the Formation of New Governmental Agencies
Data has become one of the most important factors of production in the global economy today. In China, as the market and consumers are increasingly reliant on the digital economy, both firms and governments scramble to collect, control, and exploit data. How to regulate a data-driven economy becomes a pressing concern to government officials at multiple levels. This paper analyzes the data governance institutions in China through various case studies of provincial, municipal, and county-level governments. We examine the differences and similarities in their organizational structures, main functions and tasks, and interactions with other traditional governmental agencies. In particular, we look at how in the recent years the promul- gation of various data-related laws, such as Personal Information Protection Law, Cybersecurity Law, and Data Security Law, has affected the formation of data governance institutions and their practices in regulat- ing economic life. We demonstrate that the new laws combine existing governmental agencies to create a multi-level data governance infrastructure, which has fundamentally enhanced state capacity and enabled the government to more effectively confront a wide range of social and economic challenges.
Jiyuan Sun: How we Know what we are Doing Intentionally: The Acquisition of Practical Knowledge
G. E. M. Anscombe, in her Intention (1963), identified a type of knowledge – self-knowledge of one's ongo- ing intentional action, naming it as "practical knowledge." With one's intention being an inner mental activi- ty while one's action being performed externally, questions arise as to the source of practical knowledge and the way it comes to oneself – in short, how one acquires practical knowledge. In this paper, I will argue that acquiring practical knowledge requires the simultaneous presence of three things. They are one's in- tention to be φing (φing refers to a certain action) that motivates intentional action, one's ability to φ that guarantees the substantial performance of intentional action, and one's belief that she is φing – a mental avowal of intentional action. By arguing for this thesis, I intend to moderate the two extremes in the philo- sophical debate on practical knowledge – Anscombe's view of "knowledge in intention" versus the two-fac- tor thesis that practical knowledge must be acquired through observation.
Eldar Wang: White Snake and Red Azalea: Queering the Repression in 1960s China
In this thesis, I would like to discuss the role of female sexual desire in Maoist period, using two novels— white snake and red azalea. Both of them depicts extreme cult of revolutionaries and homosexuality in the 1960s China. In both novels, female protagonists were deprived of their privacy by surveillants in the name of revolutionary cause, and experienced suppression on their femininity and individuality. I assume, politi- cal repression represented by forced labor and all-pervasive intellectual surveillance lead to the outbreak in homosexual desire. To prevent "unorganized" sexual behavior, camps and detention centers conducted strict segregation between males and females, posing a configuration where homosexual intimacy stealth- ily flows under the heteronormative context. In the 1960s, homosexuality (or, sexuality) was considered as a "spiritual pollution" associated with capitalist lifestyle in the west. The female-female relationships in these two novels suggest a rebellion against the masculinist revolutionary discourse as well as the patriarchal so- ciety. A study on this topic may shed light on the relationship between political repression and sexual re- pression, providing a theorized perspective for queer writings set in Maoist China.
Meixuan Wang: The Feminine Fabulation: Chinese Women's Taking In and Spitting Out Bitterness
In the Chinese language, a common phrase for persuasion is "kukoupoxin 苦口婆心," which literally means "a bitter mouth and a feminine heart." Just like the term "good medicine tastes bitter" that endorses en- durance, this language also contains deep sediments of cultural experience. The link between femininity and reconciliation is established because women are considered to be more resilient. Their tenacity makes them bearers of extensive bitterness – a common theme in fifth-generation Chinese films and most evident- ly embodied in women's destinies. This research examines three women from fifth-generation Chinese films are being examined: Jiu'er in Red Sorghum, Jiazhen in To Live, and Cuiqiao in Yellow Earth. These Chinese women are empowered through their ability to take in and digest bitterness, as well as their ability to spit out and heal bitterness, but such empowerment is limited within the patriarchal power relations.
Haley Williams: Green Finance in the United States
Recently, the US government passed the Inflation Reduction Act to reduce inflation's effects on the econo- my and American citizens. The act proposes measures and funds needed to combat issues like climate change, rising healthcare concerns, and energy production. Regarding climate change, the act seeks to limit carbon emissions by 40% by 2030. To finance these projects and limit the adverse effects on the economy, the United States may consider investing in the Green Bond Market. For my presentation, I will present the history of the market in the U.S., the current state of the Green Bond Market in the United States (within the states, on a national level, and an international level), and how its growth will benefit sus- tainable investments in the long run. My research advocates for the market's progression as an alternative to other investments.
Qingyi Yin: From a Revolutionary Invention to a Market-Economy Product: 5406 Bacterial Fertilizer and a Technopolitical History of Development in the PRC
Discovered in Northwest China in 1953, the 5406 fertilizer is a bacterial fertilizer cultivated from alfalfa root extract. During the Great Leap Forward and the early 1970s, the 5406 fertilizer was hailed as a revolutionary solution to boosting China's grain output. To increase its production, enthusiastic peasants, cadres, techni- cians, and sent-down youth spread knowledge about bacterial fertilizer, promoted nativist methods of pro- duction, and constructed small fertilizer plants. These experimental efforts, while failing to induce an agri- cultural revolution, became a symbol of rural industrialization, which were well manifested when the fertil- izer plants shifted to yield mushrooms in the 1980s. Drawing on gazetteers, films, and government docu- ments, this paper recounts the 5406 bacterial fertilizer' transformative journey from a socialist invention to market-economy goods. It explicates how the changing social, technical, and economic forces shaped the continuous development of the 5406 fertilizer despite political turbulences and ideological changes. Adopting a micro-historical perspective, this paper focuses on how China's technopolitical development has been driven by a mix of contentious relations between politics and development, technology and everyday life, grassroots entrepreneurship and the national economy.
Shuyuan Zhou: My Great Grandmother, My Grand Aunt, My Grandmother, My Mother and I: A Family Album
My project will be an exploration of female intergenerational relations in a patriarchal context, which pos- sesses a special meaning for me, as I draw from my own and my family's experiences to present a personal, first-person perspective on social issues related to gender and generation in China over the last century. The final presentation of the project will be an exhibition, including photographic installations and a video installation. The long-term goal of this project is to use art to focus on intergenerational relationships of women from a patriarchal perspective. By focusing on my own past and complex family structure, I hope my artworks will interact with the static patriarchal art world and draw the viewer's attention to two long- neglected social issues: gender inequality and aberrant Chinese intergenerational relationships.
Zheng Zou: The Forgotten Romance: An Art and Social History Study on Chinese Peasant Painting
When China's politics and industry stepped into the Great Leap Forward in 1958, the CCP government launched a peasant painting movement to encourage peasants to paint. Hu County in Shaanxi province was the center for its professional tutoring system and art instruction on the socialist realistic style. This pa- per investigates the contributions of the Huxian peasant paintings from 1958 to the 1970s in the history of Chinese painting. I argue that Huxian peasant paintings embodied peasants' self-identification as the van- guard class of the newly born nation along the revolutionary line of the worker-peasant alliance. The peas- ant paintings also follow the consistency with traditional Chinese painting in terms of flexible perspective relationships and leaving blank. Therefore, unlike passive participants, peasants of Huxian not only took the initiative in creating and propagating but also confirmed their self-identification as the protagonist in the new state power.