The Humanties Research Center is pleased to announce its fall conference, Ciencia y Caridad 科学与慈善, ("Science and Charity"), based on Picasso's painting of the same name, exhibited in the Picasso Museum in Barcelona. The conference will be held in person in Barcelona on October 7-8, 2022 and will be accessible to the global DKU community via Zoom.
Ciencia y Caridad (1897) is widely considered to be the young Picasso's first masterpiece, completed at the age of fifteen. It depicts a woman dying of cholera attended on the left by a physician, representing science, and on the right by a nun holding a small child, representing charity. The painting invites us to consider the relation of science and reason on the one hand, and charity, religion and empathy on the other hand. As the global pandemic continues to rage across the world, and as the reality of ecological crisis moves inexorably from possibility to reality, universities are called once again to think through the connections between the sciences and the arts. Our task is not only to better respond to global challenges but also to understand more deeply how our thinking and feeling selves can be integrated into an ever more sane and ever more caring humanity.
Keynote Speakers
Each of the keynote speakers will present a lecture at the conference and will also offer a small one-hour seminar (advance reading required) for a select group of DKU students. Applications to join the seminars will be available during the registration process in late August.
Isabel Durán Giménez-Rico is Professor of North American Literature and was Vice-Provost for International Affairs at Complutense University, Madrid (UCM) from 2015 to 2019. She was President of the Spanish Association for American Studies (SAAS) until 2019 and Chair of the Department of English Philology II  from 2013-2015. She was also Vice-Dean of Students at the Faculty of Philology of the UCM from 2006-2010 and coordinator of the Humanities area of the UCM Summer Courses at El Escorial. She has been an elected member of the General Council of the American Studies Association (ASA; 2008-2011) and is currently a member of the International Committee of that association.  Her research and publication record on gender studies, literature, autobiography and ethnicity include the edition of an eight-volume gender studies collection (the last one being the bilingual Estudios De Género: Visiones Transatlánticas / Gender Studies: Transatlantic Visions, 2016), and the book A Critical Gaze from the Old World: Transatlantic Perspectives on American Studies (London: Peter Lang, 2018), in addition to more than sixty articles.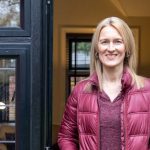 Joanna Page is Professor of Latin American Studies and Visual Culture at Cambridge University. Her research interests include literature, film, graphic fiction and visual arts from Latin America, particularly Argentina, Chile, and Brazil. Many of her recent projects are related to the broader theme of the relationship between science and the arts, but she has also worked on questions of memory, modernity, capitalism, posthumanism, new materialism, decoloniality and environmental thought in Latin America. Her most recent monograph is Decolonizing Science in Latin American Art (UCL Press, 2021). She was awarded a British Academy Mid-Career Fellowship in 2012 and was Principal Investigator for the AHRC-funded international research network Science in Text and Culture in Latin America(2014-2016). Her project 'Science and the Arts in Contemporary Latin America: Constructing a Life in Common' (2018-2020) was funded by the British Academy. She is currently the recipient of a Cambridge Humanities Research Grant for a project on 'Art, Science, and Environmental Justice in Latin America'.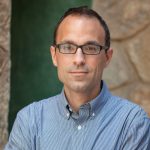 Carles Prado-Fonts is an Associate Professor in the department of Arts and Humanities at the Universitat Oberta de Catalunya, where he has been working since the fall of 2004. He works on comparative studies with a particular focus on Chinese and Sinophone literatures and cultures. His research has explored the interactions between China and the West. He has worked on the Chinese writers who returned to China during the Republican Period after having lived in Europe and Japan—a project he published in the book Regresar a China (Trotta, 2019), winner of the 2021 ICAS Book Prize. He has also worked on the representations of China in Spain during the late 19th and early 20th centuries–a project he has published in the book Secondhand China: Spain, the East, and the Politics of Translation (Northwestern University Press, 2022). Prado-Fonts has also translated Chinese authors and intellectuals: Lu Xun, Lin Huiyin, Mo Yan, and Dai Jinhua into Catalan; Wang Hui into Spanish.
Biao Xiang is a one of China's foremost social anthropologists. He studied sociology at Beijing University, China,  received his PhD in social anthropology from the University of Oxford, UK, and worked at Oxford from 2004-2021. Xiang is the winner of the 2008 Anthony Leeds Prize for his book Global Bodyshopping and the 2012 William L. Holland Prize for his article 'Predatory Princes'. His 2000 Chinese book 跨越边界的社区, published in English as Transcending Boundaries (2005) was reprinted in 2018 as a contemporary classic. His work has been translated into Japanese, French, Korean, Spanish, and Italian. Since September 2021, Biao Xiang has headed the Anthropology of Economic Experimentation department at the Max Planck Institute for Ethnological Research, in Germany.
Distinguished Guest Lecturer
To introduce Picasso's work, we are delighted that Prof. Pat Leighten will offer a Zoom lecture during the conference.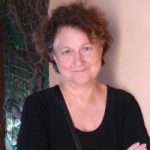 Patricia Leighten is Professor Emerita of Art, Art History and Visual Studies at Duke University, and one of the world's foremost experts on Cubism. She has won numerous awards and fellowships. The first art historian to publish a study of the importance of the anarchist movement for the development of twentieth-century modernism, in Re-Ordering the Universe: Picasso and Anarchism, 1897−1914 (Princeton University Press 1989), she extensively expanded on this subject in The Liberation of Painting: Modernism and Anarchism in Avant-Guerre Paris (University of Chicago Press 2013). She is also co-author, with Mark Antliff, of A Cubism Reader: Documents and Criticism, 1906-1914 (University of Chicago Press 2008), trans. Le cubisme devant ses contemporains–Documents et critiques (1906-1914) (Paris: Les Presses du réel, 2019) and Cubism and Culture (Thames & Hudson 2001), trans. Cubisme et culture (Paris: Thames & Hudson, 2002).