Please note that due to the uncertain health situation in China, the undergraduate humanities research conference has been postponed. We hope to hold the conference once the situation returns to normal.
Duke Kunshan University is pleased to announce its second Undergraduate Humanities Research Conference from March 13-15, 2020. Distinguished keynote speakers will speak on the conference theme of hum/animal.
Students may present papers on all topics broadly within the humanities and interpretive social sciences; they need not relate to the conference theme.
Panels will be formed around themes based on the applications.
Keynote Speakers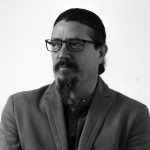 Oron Catts is the co-founder and the Director of SymbioticA, The Centre of Excellence in Biological Arts, School of Human Sciences, The University of Western Australia. He is an artist, researcher, designer and curator whose pioneering work with the Tissue Culture and Art Project which he established in 1996 is considered a leading biological art project. In 2000 he co-founded SymbioticA, a biological art research centre at The University of Western Australia. Under Catts' leadership SymbioticA has gone on to win the inaugural Prix Ars Electronica Golden Nica in Hybrid Art (2007) the WA Premier Science Award (2008) and became a Centre for Excellence in 2008. Catts curated nine exhibitions, developed numerous artistic projects and performances. His work was exhibited and collected by museums such as MoMA NY, Centre Pompidou, Mori art Museum, NGV, GoMA, Yerba Buena Center for the Arts, San Francisco, Ars Electronica, National Art Museum of China and more.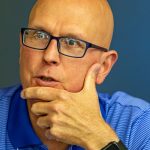 Mylan Engel is Professor of Philosophy at Northern Illinois University. He specializes in epistemology and ethics, with an emphasis on animal ethics, environmental ethics, and global justice. He is lead editor of The Moral Rights of Animals (Lexington Books, 2016) and co-author (with Kathie Jenni) of The Philosophy of Animal Rights: A Brief Introduction for Students and Teachers (Lantern Books, 2010). He has developed a commonsense approach to ethics, which he uses to argue that moderately affluent individuals have a moral obligation to assist the world's food insecure and to argue that veganism is morally required.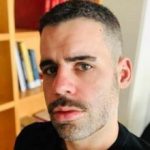 Gabriel N. Rosenberg is Associate Professor of Gender, Sexuality, and Feminist Studies and History at Duke University. He earned his Ph.D. from Brown University in History. He was the recipient of the Gilbert C. Fite Award from the Agricultural History Society, the K. Austin Kerr Prize from the Business History Conference, and a François André Michaux Fund Fellowship from the American Philosophical Society. He was a Postdoctoral Fellow at Yale University's Program in Agrarian Studies, an Early Career Fellow at the University of Pittsburgh's Humanities Center, and a Visiting Scholar at the Max Planck Institute for the History of Science in Berlin. His essays have appeared in journals such as American Quarterly, GLQ: A Journal of Gay and Lesbian Studies, and Diplomatic History.
Benefits
Students will gain valuable experience in making academic presentations, feedback on their ideas, and have the chance to interact with faculty from Duke Kunshan University, as well as distinguished visiting speakers.
Successful applicants outside of Duke Kunshan University will receive two nights' shared hotel accommodation plus roundtrip economy transportation  from their home university in mainland China, Hong Kong, Macau or Taiwan.
Five prizes of 1000RMB will be offered to the most outstanding papers.
Timeline
Monday, January 20, 12noon-1pm: Student information session. IB1047
By January 31: Submit your application online. Applications must be written in English, and will require a paper title and an abstract (max 300 words). Each student may make only one application.
February 14: Decisions announced.
By March 6: Submit your paper for consideration for a prize. Send the paper directly to the conference administrator, Ms. Chi ZHANG <chi.zhang323@dukekunshan.edu.cn>. The maximum page length is 20 pages double spaced.