The Humanities Research Center is pleased to announce its annual Undergraduate Humanities Research Conference, China and the World, which will be held in person at Duke Kunshan University from April 28-29, 2023. The conference will feature approximately 40 undergraduate research papers and 4 keynote addresses. Students who are selected for the conference will also attend an exclusive seminar with one of the keynote speakers.
Current undergraduate students in mainland China, Hong Kong, Macau and Taiwan are invited to submit abstracts. Those selected will receive round trip transport to Kunshan, all meals and shared accommodations. Attendance on campus is required, and there will be no virtual or hybrid option unless Covid policies change.
Application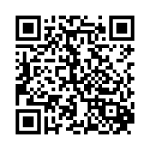 Papers must be written in English.
Papers may be on any topic in an arts, humanities, interpretive social science or related interdisciplinary field. They do not have to address the conference theme.
Papers that rely principally on quantitive research methods will not be considered.
Papers must be by a single author.
Prizes of 1000 RMB will be awarded to the best five papers.
Fill out the application form here or scan the QR code.
Timeline
March 20, 8-9pm information session on preparing a submission: Zoom 6952900771
March 21 or before, submit application form with paper title and 300 word abstract.
April 1, acceptance decisions announced
April 22, final papers (max 10 pages double spaced, excluding notes and bibliography) must be submitted to organizers to be considered for a prize
April 27, non-DKU students arrive on campus
April 28,29 conference takes place on campus
April 30, non-DKU students return home
Keynote Speakers
Loretta E. KIM 金由美 is Associate Professor and Programme Director of China Studies—Arts Stream at the University of Hong Kong. A graduate of Harvard University (BA, MA, PhD), Professor Kim is a  historian of late imperial and modern China, and has also taught courses on modern Asia, colonialism and imperialism in Southeast Asia, and Sino-Russian relations. Her primary research areas include the history of Inner Asia from 1600 to the present, comparative history of borderlands and frontiers, and Chinese ethnic minority languages and literatures (including Manchu and Mongolian). Her books include The Russian Orthodox Community in Hong Kong: Religion, Ethnicity, and Intercultural Relations (Lanham, MD: Lexington Books 2021; co-authored with Chengyi Zhou); and Ethnic Chrysalis: China's Orochen People and the Legacy of Qing Borderland Administration (Harvard-Yenching Institute Monograph Series 119, Cambridge and London: Harvard University Press, 2019).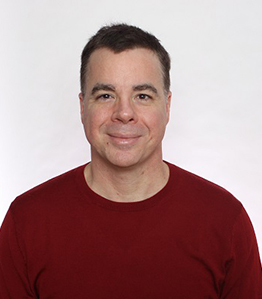 Daniel F. VUKOVICH 胡德  is chairperson and undergraduate co-ordinator of the Department of Comparative Literature at the University of Hong Kong. An internationally recognized, emphatically inter-disciplinary cultural studies scholar, Professor Vukovich works on issues of post-colonialism, politics, and critical theory in relation to the China-West relationship. He is the author of three monographs, including the influential China and Orientalism: Western Knowledge Production and the PRC (Routledge 2012) and the critically acclaimed Illiberal China: The Ideological Challenge of the P.R.C. (Palgrave 2019). He has also published two dozen journal articles and book chapters, in e.g. Critical Asian Studies, Third World Quarterly, Javnost: The Public, and Cultural Critique. His work has been translated into Chinese, German, and Portuguese, and he serves on the editorial and advisory boards of three international journals (Humanities and Social Sciences (Springer), Neohelicon, and Ariel). His third monograph is After Autonomy: A Post-Mortem for Hong Kong's first Handover, 1997–2019 (Palgrave Macmillan, 2022).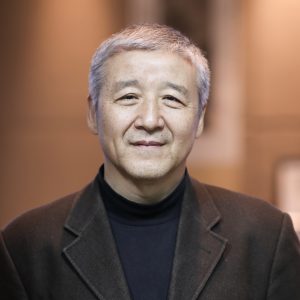 WANG Hui 汪晖 is a distinguished Professor in the Department of Chinese Literature and the Department of History, Tsinghua University, and is Director of the Tsinghua Institute for Advanced Study in Humanities and Social Sciences. He received his Ph.D. from the Chinese Academy of Social Sciences in 1988. His research interests include Chinese intellectual history, modern Chinese literature and social/political theory. His recent publications include China's Twentieth Century (London/New York: Verso, 2016),  The Short Twentieth Century: the Chinese Revolution and the Logic of Politics 短二十世纪:中国革命与政治的逻辑 (Hong Kong: Oxford University Press, 2015) (in Chinese), and China from Empire to Nation-State (two volumes, Cambridge, Mass: Harvard University Press, 2014), The Politics of Imagining Asia (Cambridge, Mass: Harvard University Press, 2011),  The End of the Revolution (London/New York, Verso, 2010) and China's New Order (Cambridge, Mass: Harvard University Press, 2003).  He is widely renowned as one of China's leading intellectuals.
Lawrence ZHANG 張樂翔 holds a PhD in History and East Asian Languages from Harvard University and is Associate Professor of Humanities at Hong Kong University of Science and Technology. He is a historian of late imperial and modern China who focuses on social mobility in China; office purchase in China; and the history of tea in East Asia. His recent book Power for a Price: The Purchase of Government Appointments in Qing China was published by Harvard University Asia Center in 2022. He is also the author of several essays on tea, including "Becoming Healthy: Changing Perception of Tea's Health Benefits," a book chapter in Moral Foods: The Construction of Nutrition and Health in Modern Asia, edited by Angela K. C. Leung and Melissa L. Caldwell (Honolulu, HI: University of Hawaii Press, 2019).