The Media & Arts Speaker series at Duke Kunshan University is a bi-weekly event that invites leading practitioners in media and arts to speak about their work and practice and engage with our DKU community.
The third miniseries of talks looks at the intersection of pandemic, virology, disease and art, presenting three artists whose works inspect the delicate relationship between ourselves and the sicknesses that plague us, presenting their unique perspectives on wellness.
The lecture scheduled on Friday November 13th, 2020 at 6pm China Central time features the Taiwanese bio artist Pei-ying Lin. This series is organized and hosted by Prof. Vivian Xu and Prof. Benjamin Bacon, and supported by Arts and Humanities and the Humanities Research Center at Duke Kunshan University. This event is open to the public.
Time: 12/04, Friday 6-7pm China Time
Location: Duke Kunshan Innovation Building 1046
Zoom: 262-835-7204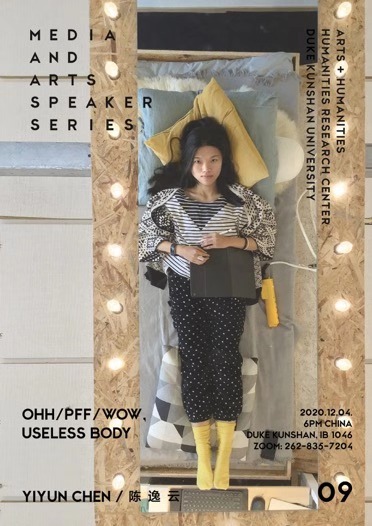 Art in the Age of Viral Infection Miniseries:
11/13 6-7pm    Thread Across Time: BioArt, Synthetic Biology and Emerging Technologies (Artist: Anna Dumitriu)
11/27 6-7pm    Proposal for Collaboration with Viral Entities (Artist: Pei-Ying Lin)
12/04 6-7pm   Ohh/Pff/Wow, Useless Body (Artist: Yiyun Chen)
Ohh/Pff/Wow, Useless Body
The 21st century has seen the radical medical reshaping of the body, allowing the human to become a taller, faster, and stronger species. In an age of what appears to be scientific development, the sick body in comparison seems especially lacking in comparison. The Wellness Syndrome posits that in contemporary society, the inability to work defines the sick body. Therefore, the concept of sickness is equated with inability to work. Within this context, an aging or sick body is stripped of its social value and place. When personal health and social value are linked, would the tension between the physical body and the spirit increase? Do we have the right to be unwell?
About the Artist:
Chen Yiyun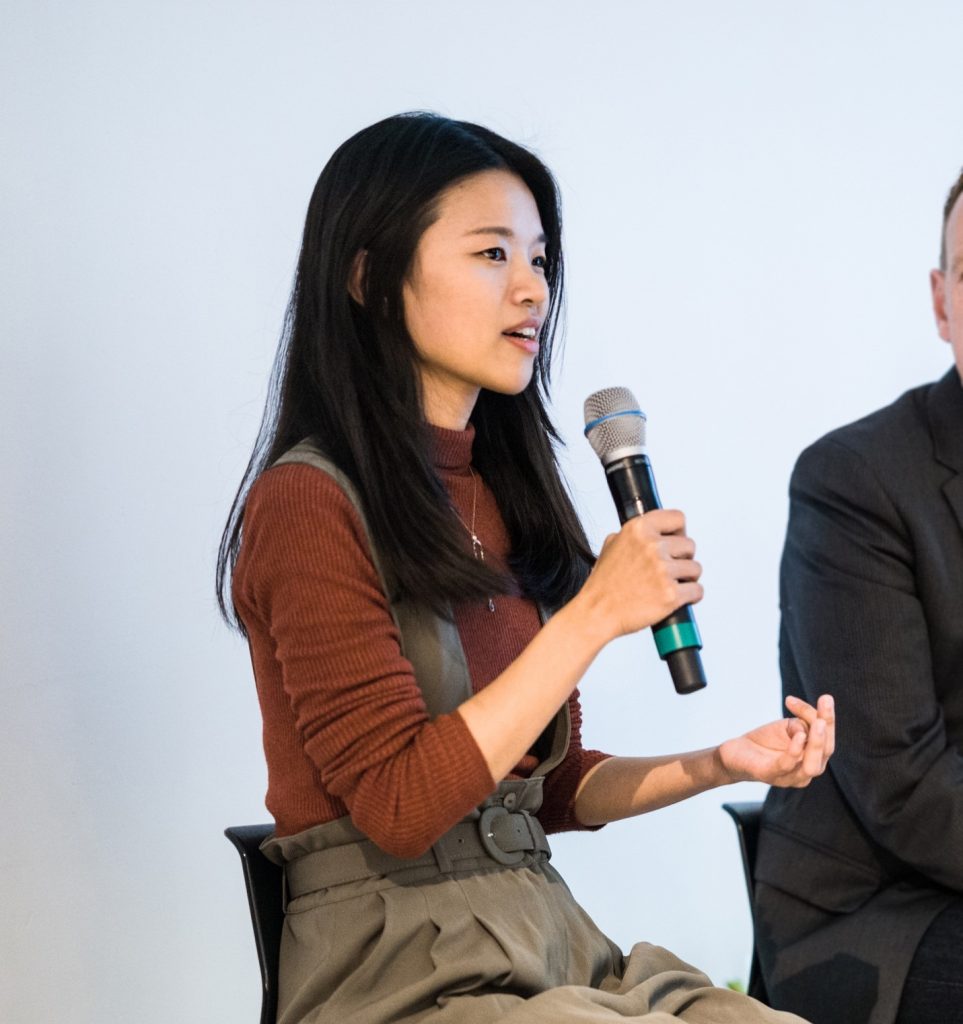 Chen Yiyun is a designer/artist currently based in Shanghai. She graduated from MA Design Interactions at Royal College of Art (London, UK) and obtained a BA in Digital Media Design at Tongji University (Shanghai, China). She holds a diploma of Traditional Chinese Medicine at Shanghai University of TCM. Her practices discuss the relationships between a man and his/her body, interrelation between emerging technologies and individual life, using language of speculative and critical design. She currently interests in the realms where art and life science connect, concerned with the human wellbeing under the topic of illness and wellness.
Her recent exhibitions include: "Passage of Sinthome", Art Sanya, Sanya (2019); "ReShape-Mutating Systems, Bodies and Perspectives", MU Art Space, Eindhoven(2018); "PERFECTION", Science Gallery, Melbourne(2018); "Meta and Speculation", Digital Art Center, Taipei(2018); "The Ballad of Generation Y", OCAT, Shanghai (2015), etc. Chen Obtained Bio-Art & Design Award, The Hague (2017). She worked as the visiting researcher at the SymbioticA, University of West Australia (2016) and Department of Nutrition and Movement Sciences, Maastricht University (2018). Chen has been serving as assistant professor at the College of Design and Innovation, Tongji University since 2020.