The Humanities Research Center at Duke Kunshan University is pleased to announce a three day event Africa: Migration, Culture & Conflict featuring three keynote scholars:
Fati Abubakar Gangaran, Duke University
Shamil Jeppie, University of Cape Town
Charles Piot, Duke University.
Wednesday 15 January, 7-9pm
Opening Reception and Photography Exhibition, "Bits of Borno," with Fati Abubakar Gangaran.
Welcome by Professor Scott MacEachern, Vice Chancellor for Academic Affairs.
IB Lobby. Light refreshments provided.
Thursday 16 January, 6:30-8:30pm
Student Discussion Panel with keynote speakers hosted by the Society of Black Global Scholars: What Does It Mean to Be A Migrant?

Water Pavilion. Light refreshments provided.
Friday 17 January, 10am-2:30pm
Keynote Lectures in AB1087
10am: Shamil Jeppie, University of Cape Town
Introduced by Professor Selina Lai-Henderson
Writing, Timbuktu
The great Malian writer, Amadou Hampaté Bá, is reported to have said that, "In Africa, when an old man dies, it's a library that burns." But what happens when a library really disappears, especially in the world from which this writer has emerged? In recent years this has become an actuality in some places and remains a possibility in various parts of Africa as conflicts entail destruction of lives and things like books. This should take us back to the history of writing and books, in this case in West Africa. How and when did writing spread and libraries get formed? This talk will reflect on the question of writing as a technology and book learning and collecting as cultural forms of expression in the region around Timbuktu in West Africa.
11am: Coffee Break
11:30am: Fati Abubakar Gangaran, Duke University
Introduced by Professor Kaley Clements
Bruised, Not Broken
Since Boko Haram, literally meaning 'Education is Forbidden,' a terrorist group, launched  its first attack on a quiet morning in 2009 in Maiduguri, Borno State, North East Nigeria, there has been a media frenzy. From 2009 till date, there have been attacks, suicide bombing, abductions, silent killings. And mainstream media covered everything as 'Breaking News'. There were no other stories besides the numbers, the blasts. The state is currently being plagued by the images of turmoil and despair with a total neglect of its resilience. Our hometown has been reduced to statistics: 20,000 died, 400,000 malnourished. We have become numbers. There are no faces to the conflict. No survivors. And it is as importance to document death as it is resilience. What is life like for the people left behind? What is like after the breaking news and bombs?
Bits of Borno is a photography project that chronicle the lives of people in the communities around Borno. It is the faces of the people who have survived Boko haram. An everyday life.  It is a story of a resilience people who are thriving in the midst of adversity. The project which has been ongoing for three years has also been documenting the humanitarian crisis in the state.
12:30pm: Lunch
1:30pm: Charles Piot, Duke University
Migration Stories: The US Visa Lottery and Global Citizenship
Introduced by Professor Jesse Olsavsky
More Togolese per capita apply for the US Diversity (Green Card) lottery than those from any other African country, with winners attempting to game the system by adding "spouses" and dependents to their dossiers.  The US consulate in Lomé knows this gaming is going on and constructs ever-more elaborate tests to attempt to decipher the authenticity of winners' marriages and job profiles – and of their moral worth as citizens – tests that immediately circulate to those on the street. This presentation explores the cat-and-mouse game between street and embassy, situating it within the post-Cold War conjuncture – of ongoing crisis, of an eviscerated though-still-dictatorial state, of social death and the emptiness of citizenship under such conditions, of a sprawling transnational diaspora and the desires and longings it creates, of informationalism and its new technologies, of surveillance regimes and their travails, and of the way in which mobility/immobility and sovereignty are newly entangled and co-constitutive in the contemporary moment.
Keynote Speakers
Fati Abubakar Gangaran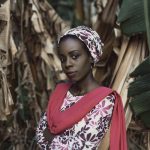 Fati Abubakar Gangaran is a documentary photographer, photojournalist, public health humanitarian health worker from Nigeria was born and raised in Maiduguri, Borno State. She has a Bachelors degree in Nursing and a Masters degree in Public health and Health Promotion. She specializes in documenting cities, towns highlighting both the positives and negatives of each location. She focuses on health perspectives, using photography as a medium to highlight the problems at community level. She also has an interest in documenting cultures, conflict, urban poverty, rural development and humanitarian issues. She has a special interest in counter narratives for underrepresented communities. In 2015, she embarked on a personal project to showcase her hometown of Borno State, Nigeria at the time of Bokoharam. A project which has been titled 'Bits of Borno' on social media  has gained critical acclaim and has been published in media outlets including The New York Times, BBC, Reuters, CNN, Voice of America, Newsweek Europe, Africa is a Country blog, Nigerian newspapers such as ThisDay and the Blueprint. She has been commissioned to work with UNICEF, International Alert, Action Aid and more.
Shamil Jeppie
Shamil Jeppie received his PhD from Princeton University and is currently is Associate Professor of History at the University of Cape Town, South Africa. He has worked on aspects of the social history of Cape Town and Durban, South Africa, and 19th-century Sudan. Shamil founded The Tombouctou Manuscripts Project in which he explored the formation of a culture of collecting in Timbuktu. He also led a National Research Foundation study group on history and the humanities in South Africa today. He has been the chairperson of the South-South Exchange Programme in the History of Development (Sephis), and is now the Director of HUMA, Institute for Humanities in Africa. Shamil serves on various platforms concerned with the development of the humanities, history and heritage in Africa and the global South.
Charles Piot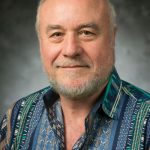 Charles Piot is Professor of Cultural Anthropology at Duke University, where he has a joint appointment in African and African American Studies.  His area of specialization is the political economy and cultural history of rural West Africa.  His first book, Remotely Global: Village Modernity in West Africa (1999) attempted to re-theorize a classic out-of-the-way place as within the modern and global.  His second book, Nostalgia for the Future: West Africa after the Cold War(2010), explored shifts in Togolese political culture and sovereignty during the 1990s, a time when the NGOs and charismatic churches take over the bio-political, organizing social and political life in the absence of the state.  His recently-published book, The Fixer: Visa Lottery Chronicles, is about Togolese who apply for and attempt to game the US Diversity Visa lottery.
*Header photo, Eid, (c) Fati Abubakar