What's up people? We have quietly bid farewell to DKU and Beauty Salon has finished its second installment at DKU, full of surprise and laughter. In the three days of its operation, we gathered at the living room in the name of art. Together we shared our stories, for example, choices of our favorite toilet on campus; we explored the definitions of art; we celebrated the birthday for a girl we just met; we knitted sweaters, played electric guitar, then we left the AB lobby and went to the square in front … Through this process we have understood that such a space for creativity and conviviality is not to be found elsewhere on campus; we have also seen the infinite potential this glass room now called "Beauty Salon" has brought and can bring, moving forward. We are asking: how can you continue to inhabit this artistic project and creative space after the so-called artists have left? Will "Beauty Salon" become an autonomous space continuously created and cared for by everyone, which will become an integral part of the DKU campus?
In what ways can you participate as a collective host of the living room? Here are some of our ideas: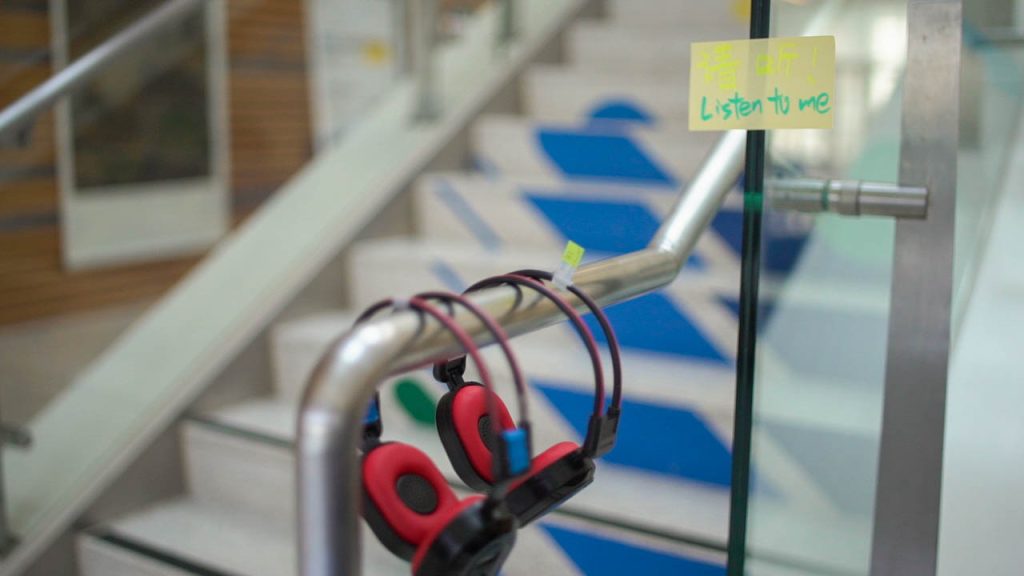 Build the living room: This is a collectively owned space for those who contribute. You are welcome to put all kinds of items, including but not limited to small tables, beanbags, star lamps, carpets, tatami mats, green plants bonsai, small speakers, books, food, drinks, playing cards, brushes, paints, yarn, origami… You can leave it for a day, a week, a month, or forever~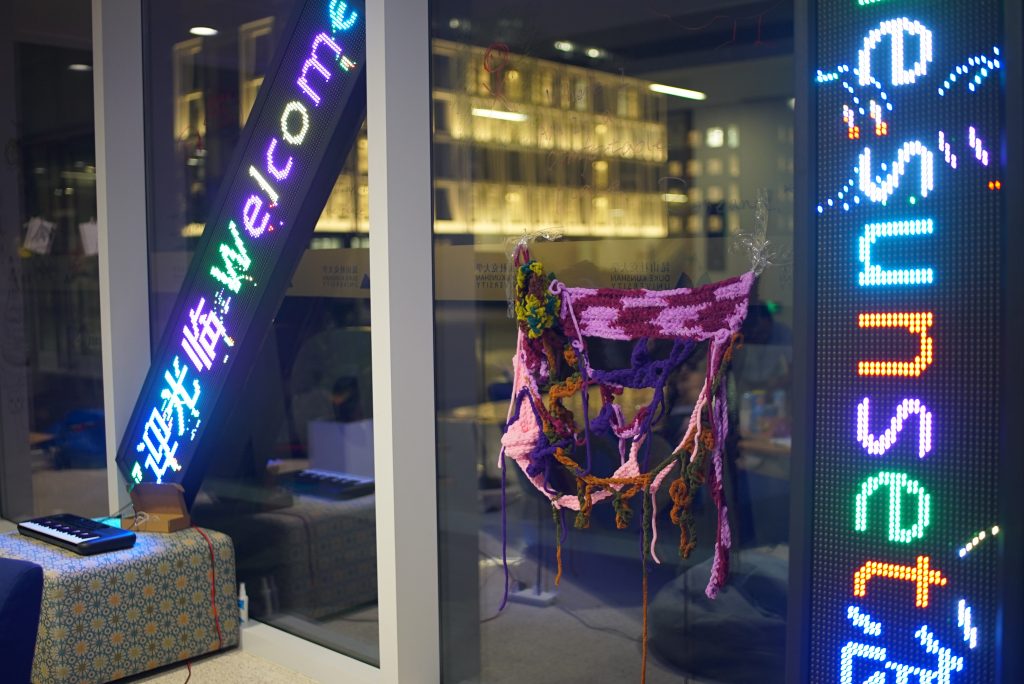 Do stuff in the living room: This is a public space for those who act. Come to the living room with a few, or a group of people to do things that might not be appropriate elsewhere in the school. Including, but not limited to, having a small solo exhibition or concert, watching movies, casually or seriously chatting, jamming, playing metal music, debating philosophy… Feel free to brainstorm and create happenings that haven't happened before.
Curate the living room: This is an alternative space for those who create. The vitality of any space needs thinkers and doers, and everyone in this school has the potential to change the implicit rules of the space. If you are willing to think deeply and curate more possibilities for such a space and become a stalwart of the Beauty Salon, please contact Yu (tz108@duke.edu) or Xin (xx74@duke.edu).