This spring, five graduating students in Duke Divinity's Master of Divinity (M.Div) and Master of Theological Studies (M.T.S.)  programs presented their terminal theses as part of DITA's new Certificate in Theology and the Arts (CTA). This was the first research colloquium for the Certificate, which provides Masters level students an avenue to integrate the arts into their faith and work.
Presentations ranged from speculative theology to cultural criticism to service-learning projects completed during field education placement.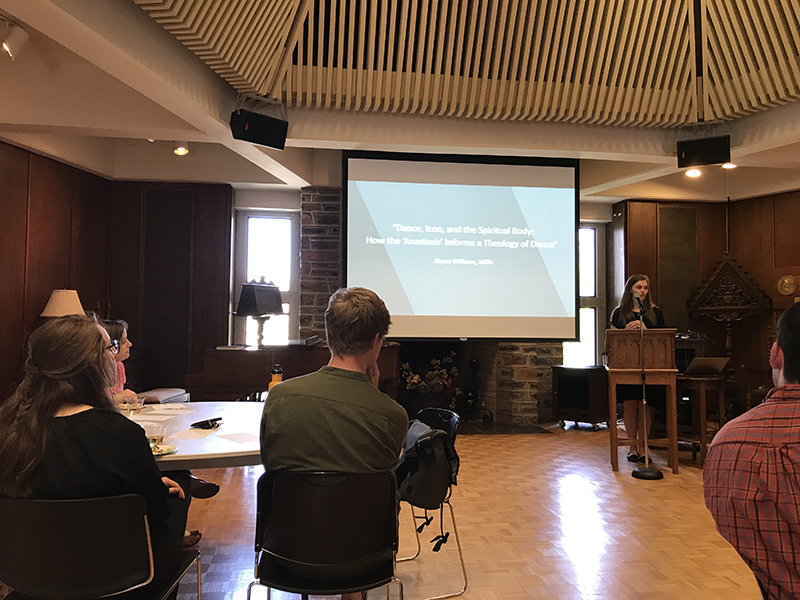 Speculative Theology
To open the research colloquium, M.T.S. graduates, Alyssa Williams and Madeline Mulkey, presented their research in the sphere of speculative theology. A trained performance artist herself, Williams was able to bring her professional experience as a dancer into conversation with the theological aesthetics of the icon for her presentation, "Dance, Icon, and the Spiritual Body: How the 'Anastasis' Informs a Theology of Dance." Mulkey argued that modern poets like T.S. Eliot can offer rich critical engagement with modern theologians. Her presentation, "Poetry as an Alternative to Theodicy: Beyond Philip Tallon's The Poetics of Evil," focused on the scholarship of the Houston Baptist University professor Philip Tallon.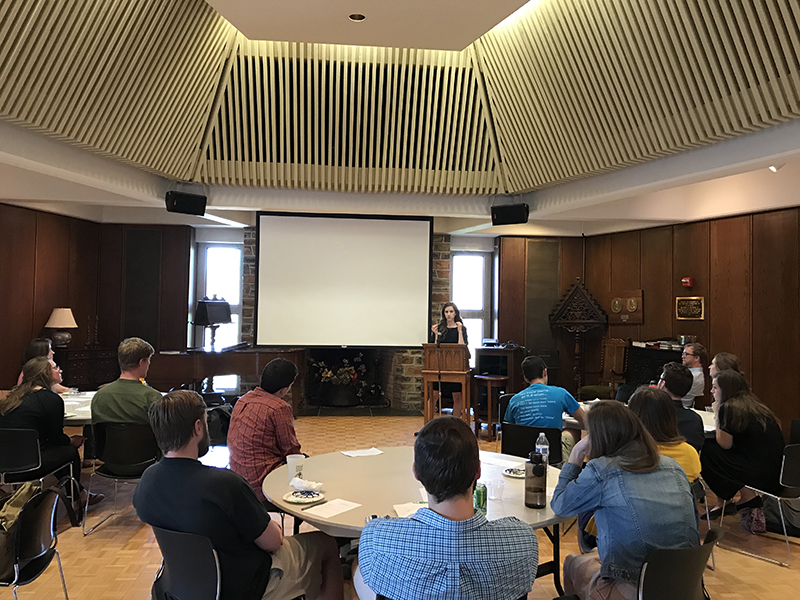 Cultural Criticism
For her presentation, M.Div. student, Lisa Beyeler, built upon her research of the Japanese mingei (or folk art) tradition for DITA's exhibition of Sadao Watanabe's biblical prints. She brought together the works of contemporary mingei theorists with Michel-Rolph Trouillot and Frantz Fanon for her paper, "Mingei Theory and the Aesthetics of Japanese Fascism."
Service-Learning Projects
M.Div. graduates, Darin Nettleton and Lauren Hunter, presented two thought-provoking community-building projects from their field education placements. Nettleton's "Learning to See" centered on a Bible study congregants at his field education placement used to thoughtfully engage scripture with fine art and architecture. Similarly, Hunter's "Information to Transformation: Art and Christian Imagination in College-Aged Students" recounted the multi-week visual arts based Bible study she created for young adults at a local congregation.
DITA is pleased to offer the CTA to masters students at Duke Divinity School. It provides a rich foundation of theological and practical training that is central to a lifelong engagement with the arts in church ministry, the non-profit sector, the academy, and beyond. This first research colloquium for CTA students is the culmination of their passion for the arts and theological research.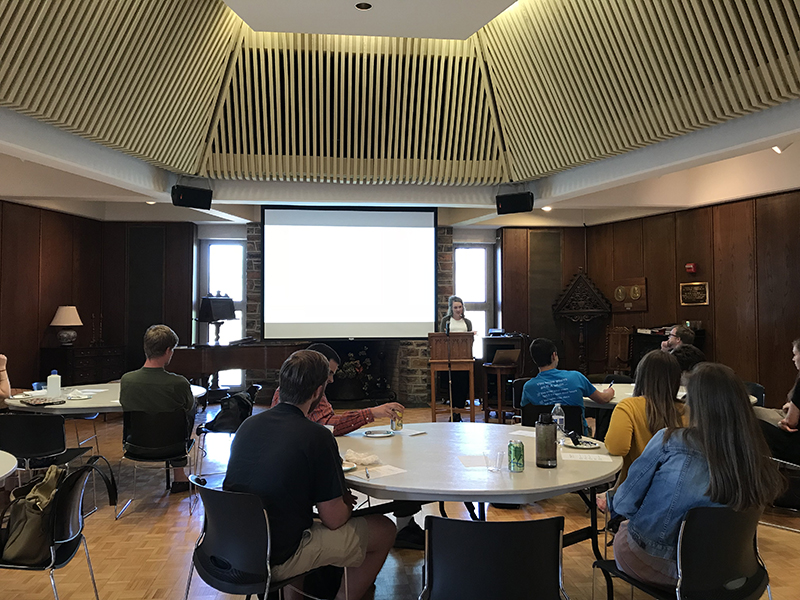 To learn more about CTA visit our certificate page and contact DITA.