I'm acutely aware that many receiving this letter will be facing incredibly hard times, and our hearts goes out to you from DITA. It seems a very short time ago that we were in the midst of DITA10 at Duke, lost in wonder, love and praise. Catastrophic change has come quicker than anyone of us could have imagined.
At DITA we are still in business and planning for the future, but we have been made to think hard about why on earth the arts might matter at times like these. One of my doctoral students told me he was struggling to keep motivated. That's hardly surprising. A crisis of this sort does tend to strip away "the vain things that charm me most," and the arts may well seem like indulgences when your friend is staring down the barrel of months without a salary, or your neighbor is fighting for her life on a ventilator.
And yet, in the last few days I've been haunted by a remark of Sir Simon Rattle, introducing a concert-without-audience: "[now] we're going to need music more than ever." And another by Ben Okri, Nigerian poet and novelist: "this is a time when we need art more than ever." I think also of the remarkable response we've had to our Yage Prize for Christian Literature and the Arts, an award for Chinese Christian artists. The entries have been pouring in, precisely at a time when we would expect things to dry up.
Why might we need the arts at a time like this?
One of the obvious answers is that the arts can unite us when "distancing" painfully separates us. In the last few weeks we've seen spontaneous singing from Italian balconies, online choirs and cell phone orchestras, galleries and museums going digital, live theater shows on YouTube, Coldplay on Instagram, Dropkick Murphy's St Patrick's Day concert streamed live.
But there's another key role artists can play in these stressed and distressed days: they help us imagine a future. A day will come when we can shake hands again, hug a friend, cheer in a crowd, and yes, worship in church buildings. But life won't ever be the same again. What kind of society do we want when we get a chance to re-start? What might our economy look like? Could our political life be renewed? Artists can help us conceive that post-COVID future – "conceive" both in the sense of "imagine" and "bring about" something new.
If you get a chance, read Alan Jacobs' remarkable book, The Year of our Lord 1943, a study of Christian thinkers during the Second World War who set themselves thinking about what that post-war world could look like: C. S. Lewis, T. S. Eliot, Jacques Maritain, Simone Weil and W. H. Auden. They knew the Allies would win, but they weren't prepared to sit back and let others decide what form the future should take. Notice that they were all either artists or deeply immersed in the arts.
Why do we need artists as we look ahead to the post-lockdown future? Because, of course, one of the most distinctive things artists do is envisage something that is not yet, something that could be, or should be: to offer vistas in sound and word, possibilities in stone and paint, evocations in story-telling, harbingers of a time to come that could make us re-think our desires, re-root our loyalties.

But typically, the arts do something else as well, just as relevant to this cultural moment. They work against our tendency to see everything in terms of its usefulness to me, right now, the technocratic mind set that sees everything – and everyone – as no more than tools to solve our immediate problems. According to Jacobs, that's just what Lewis and others feared would emerge after the war: a society run by technocrats. Of course, few today deny the massive benefits of the technology that appeared during that period. (Just think of antiobiotics, not to mention virus detection and ventilators.) Yet the very expansion of technology can make us acutely aware of its limits and the dangers of the technocratic mindset. In the current epidemic, we're being reminded that people are more than units to be managed, more than bodies to be cured, more than panic buyers. Hence all the talk of care, compassion, and empathy. Many who suddenly have time on their hands are being reminded that the natural world is more than mere stuff to exploit. There's that tree at the bottom of the road we never really noticed before, the birdsong we never really heard.
The arts specialize in this "more than." Artists press us to see the world and other people as infinitely more than anything we can control or manage or capture in statistics. A Bob Dylan song, an Annie Dillard poem, a Banksy graffiti, a Malick movie, a Rembrandt self-portrait – they speak of an inexhaustible richness to things that we can never fully grasp or control. It's as if the arts are constantly saying: "there's more here than you think". It's artists who can help us ensure the post-COVID future is far richer and more humane than it otherwise might be.
Of course, any talk of imagining and bringing about a better future can easily slide into naïve utopianism, or pander to the illusion of self-sufficiency. And artists are as prone to this as anyone else. That's why they, and all of us, need Holy Week – its power delivered to us in a supreme art form, the Passion narrative. Easter Sunday holds out the promise of a dazzling future – resurrection life, no less – a life that can start here and now. But it's just that, a promise, a divine promise, not a human achievement. What's more, it's forged out of a horrific execution. Golgotha is the place that unmasks and destroys all our pretensions to self-sufficiency, and just because of that, the place from which a glorious remaking of human life truly begins. It's the Christian artist's privilege to witness to that renewal and be part of it.
I'm acutely aware that our artistic communities are being ravaged by this virus: jobs are being lost, funds drying up, concerts cancelled, shows ditched. At the same time, I want to say to artists and all who support them, to all who have graciously supported DITA, to churches and church leaders: artists matter, not because they're sinless (anything but), but because they have a distinctive role in helping us recover and live into a "scriptural imagination"—a vision of a new community, rooted in the story of Good Friday and Easter, who insist that the way things are is not the way they always will be, and that there is more to this world, and more to God, than we can ever imagine. The arts matter, now more than ever.
With warm good wishes for a blessed Easter,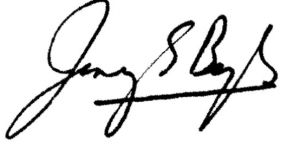 Jeremy Begbie
---
Image Credit: Linnea Spransy, The Barmecidal Feast (Commissioned by Duke Initiatives in Theology and the Arts for DITA10), 2019.