Julian Davis Reid Mini-Residency
February 2022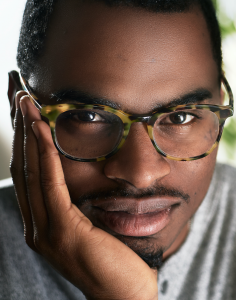 DITA welcomed musician, artist, and theologian Julian Davis Reid to Duke Divinity for a mini-residency in spring 2022. Reid (M.Div., Emory University; B.A., Yale University) is a founding member of the jazz-fusion group The JuJu Exchange, has released three studio albums, and has collaborated with many notable musicians, including Chance the Rapper, Jennifer Hudson, and Derrick Hodge. Reid is also an acclaimed speaker, scholar, and the host of spiritual retreats called Notes of Rest.
In addition to leading chapel, Reid delivered a lecture entitled "Sounds in the Deep: A Hermeneutic of Rest." He also presented a community concert and conversation about art, faith, and the loss of a loved one with seven-time Grammy nominee and North Carolina Music Hall of Fame inductee, Nnenna Freelon.
We look forward to welcoming Reid back to Duke Divinity in spring 2023.
---
Sounds in the Deep:
A Hermeneutic of Rest for an Exhausted World
Music's Patient:
A Conversation in Word and Song with Nnenna Freelon
Gallery