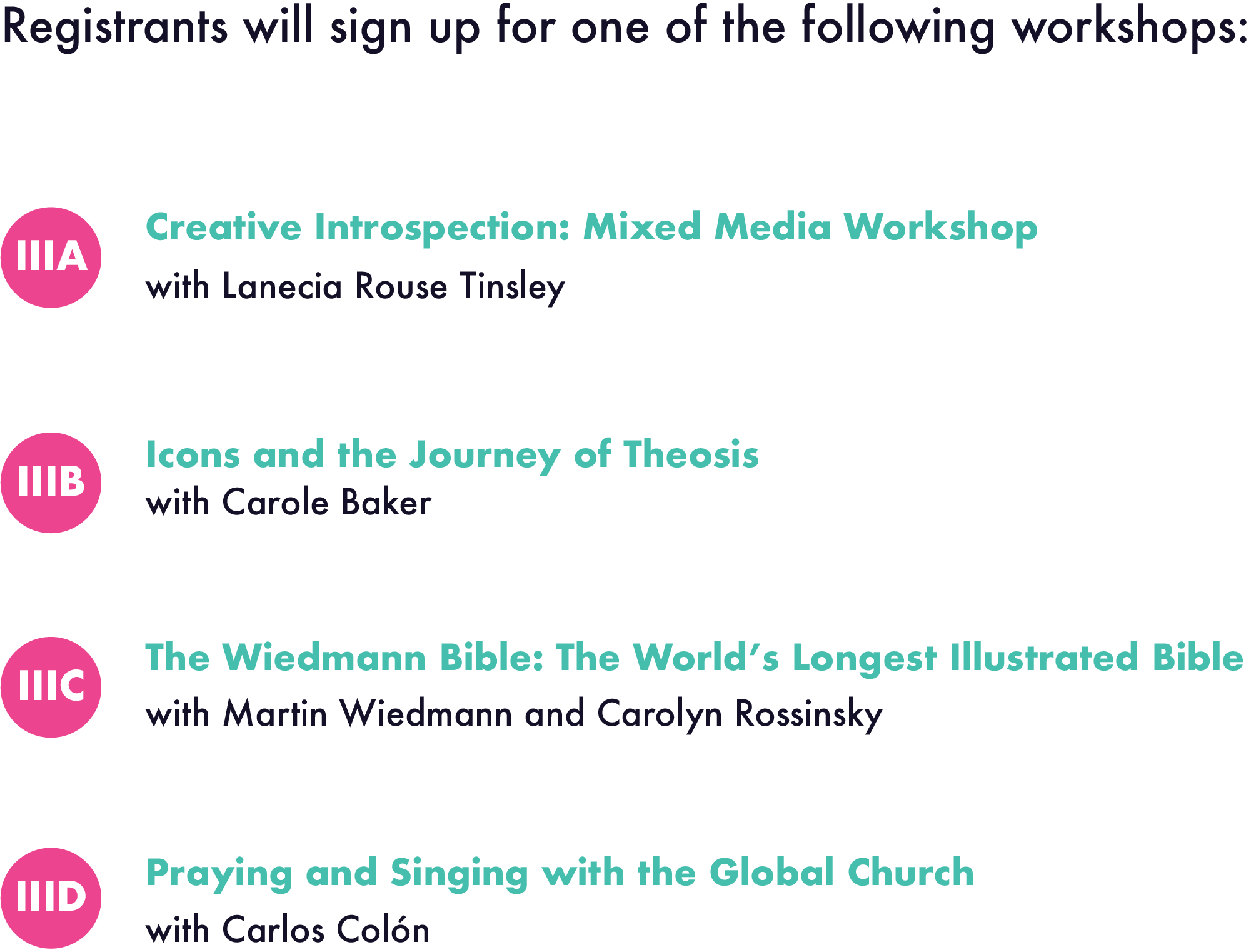 ---
---

IIIA: Creative Introspection
with Lanecia Rouse Tinsley
In this workshop, participants will be guided in a time of creative introspection through a mixed media process that includes poetry, paint, collage and pen. This workshop is all about "the process," to be a brave space for contemplation, prayer, creative expression and exploration of the inner self through art + art making. The space will allow for play, freedom, curiosity, connection and the self-care that comes from artful re-creation. Participants will each create a unique piece that reflects visually what the sacred reading of modern-day poets stirs within them. The workshop is designed for all artistic levels. No prior artistic experience is necessary to participate.
---
IIIB: Icons and the Journey of Theosis
with Carole Baker
In this workshop, participants will be introduced to the theology and practice of traditional icon writing. Approached as a spiritual discipline, the tradition of icon writing corresponds to the Church's teaching about humankind being made in the image and likeness of the Creator. In the creation of the icon, the process reflects the journey of theosis, becoming god-like, through the techniques of gilding and application of light. Participants will participate in an individuated practice of gilding while contemplating the rich theology of icons and their own journey to becoming more like God.
---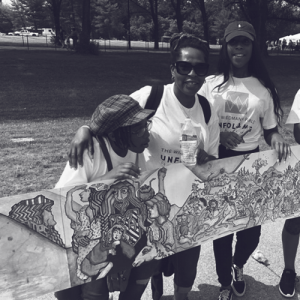 IIIC: The Wiedmann Bible: The World's Longest Illustrated Bible
with Martin Wiedmann and Carolyn Rossinsky
Imagine stumbling upon 3,333 paintings of the entire Old and New Testament. Hear the amazing story of multi-talented, German artist Willy Wiedmann's (1929-2013) representation of the Bible with images stretching over a mile long. Listen to his son, Martin Wiedmann, describe what it was like to discover this secret project 16 years in the making, and learn about his quest ever since to carry out his late father's desire to engage more people with Bible through his art. Get to know Carolyn Rossinsky, president of the Raleigh-based Wiedmann Bible Foundation and join them in their mission to engage more people with the bible through artistic expression, transcending all languages.
---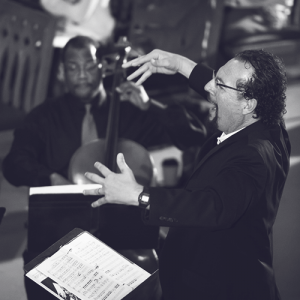 IIID: Praying and Singing with the Global Church
with Carlos Colón
How does the local church incorporate the music and liturgy of the Psalms from other traditions around the world? In this workshop, participants will explore how Christians can enrich their worship by praying and singing Psalm settings, hymns, and spiritual songs – not only praise, but also lament – from different traditions. Participants will receive a free copy of Santo, Santo, Santo – Holy, Holy, Holy, the new bilingual and multicultural hymnal from GIA Music. 
---