Musician and theologian Jeremy Begbie will lead an ensemble of over thirty musicians from America's top orchestras. With music from Bach to Bernstein, Rachmaninov to Latino, medieval to jazz, concert music to film music, come and be part of an interactive and unforgettable evening. Featuring a reflection by N.T. Wright, and performances by violist Rachel Yonan, German Jazz saxophonist Uwe Steinmetz, and dancer Leah Glenn.
---



The New Caritas Orchestra is made up of professional musicians of faith from premiere orchestras, including the Boston Symphony, Baltimore Symphony, Boston Conservatory, St. Louis Symphony, Pittsburgh Symphony, and more. Their first performance was at DITA's Home, Away & Home Again concert benefitting Durham's Corner House Community in 2017. (You can read one audience member's reflection on that evening's impact here.)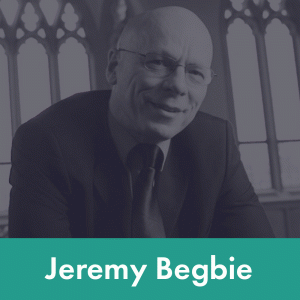 Jeremy Begbie is the inaugural Thomas A. Langford Research Professor in Theology and directs Duke Initiatives in Theology and the Arts. He teaches systematic theology, and specializes in the interplay between music and theology. He is also Senior Member at Wolfson College, Cambridge, and an affiliated lecturer in the faculty of music at the University of Cambridge. His books include A Peculiar Orthodoxy: Reflections on Theology and the Arts (Baker Academic), Redeeming Transcendence in the Arts: Bearing Witness to the Triune God (Eerdmans), Theology, Music and Time (CUP), Resounding Truth: Christian Wisdom in the World of Music (Baker), and Music, Modernity, and God (OUP). He tours widely as a speaker, specializing in multimedia performance-lectures. Recent engagements have included preaching, speaking and performing in universities and churches in North America, Japan, Hong Kong and Australia.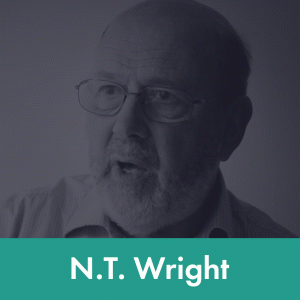 N.T. Wright is a leading biblical scholar, former Bishop of Durham in the Church of England, and current Research Professor of New Testament and Early Christianity at St. Mary's College in the University of St. Andrews. Wright has written over seventy books, including the multi-volume work Christian Origins and the Question of God.