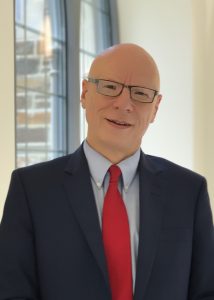 Jeremy Begbie, Director
Jeremy Begbie is the inaugural holder of the Thomas A. Langford Research Professor in Theology. He teaches systematic theology, and he specializes in the interface between theology and the arts. His particular research interests are in the interplay between music and theology. Professor Begbie spends one semester each year (currently spring) at Duke Divinity School and the other semester at Cambridge. He is also senior member at Wolfson College, Cambridge, and an affiliated lecturer in the faculty of music at the University of Cambridge.
See Full Biography and Speaking Engagements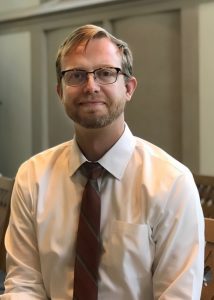 Daniel Train, Assistant Director
Daniel Train has served as a postdoctoral associate for DITA since 2013. He received his Ph.D. in English from Baylor University with a concentration in Religion and Literature. He has published articles on authors as varied as the Venerable Bede, Ernest Hemingway, and Irish poet Eavan Boland, and he is completing a manuscript entitled Regarding Beauty: Flannery O'Connor and the Hermeneutics of Peace. Dr. Train teaches a variety of courses on the intersection of theology and the arts, and he has worked closely with students and faculty throughout the divinity school to create further opportunities for engagement with the arts.
Carole Baker, Administrator
Born in Nashville, TN and raised in a family of artists, Carole grew up immersed in the creative life. Upon completing her B.A. in Religious Studies, Carole's professors prompted her to "keep going" and she went on to receive her Master of Theological Studies from Duke Divinity School. In 2011, Carole began pursuing her doctorate in theology at Duke. She continues to study traditional iconography with the Prosopon School of Iconology and exhibits her contemporary work (painting and installation) in both religious and secular settings.
Lisa Beyeler, Communications Specialist
A Pacific Northwest native, Lisa graduated from the University of Washington with a degree in landscape architecture and minors in architecture and music. After graduation, Lisa spent nearly a decade working in the public and private sectors, contributing to projects for the City of Seattle, City of Portland, Chihuly Garden and Glass, the Seattle Center, One and Two Penn Plaza in Manhattan, Leach Botanical Garden, and the J.C. Raulston Arboretum. Lisa is pursuing a Master of Divinity at Duke as well as DITA's new Certificate in Theology and the Arts.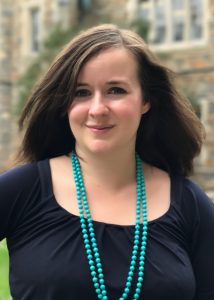 KD Byers, Social Media and Publicity Coordinator
Raised in the Mid-West, Katie graduated from the University of Iowa with a degree in English and concentration in creative writing. Interested in the intersection of faith and fiction, she earned a Master of Divinity from Duke Divinity School, and then a Master of Fine Arts in creative writing from Seattle Pacific University. Katie oversees communications for a Methodist church in Durham, North Carolina and pursues her own creative writing projects.
Drew Masterson, Communications Specialist
Drew is a native of Houston, Texas and a graduate of Davidson College with a BA in Religion. After graduating, he moved to the Washington, D.C. area where he entered the world of documentary film, working at The Kennedy Center, Image Bearer Films, and Citygate Films. He also served as the Director of Digital Communications for The Washington Institute for Faith, Vocation, and Culture before making the decision to return to the academy. He is now pursuing a Master of Theological Studies and the Certificate for Theology and the Arts.