For many reading this, life will feel like it's "on hold." Plans have been shelved, pet projects delayed, jobs temporarily suspended. Our ability to make a difference, to make things happen, seems drastically curtailed. Most of us have had the experience of being put into a "holding pattern" as we approach an airport. Suspended at 10,000 feet, your plane circles the air in seemingly endless loops, waiting for a gate to open up below. Such is the experience of thousands mid-Covid. And that's especially so for many employed in the arts – as theatres gather dust and musicians self-isolate, there seems little to do except hold on. For others of course, it's been more like grabbing on to the armbars when turbulence strikes. Long-standing currents of racial hatred have re-emerged in unmistakable ways and shaken us to the core. Who has not felt helpless when the forces around us can feel so menacing?
In one way or another it seems we're being stripped of the fantasy that we are in total control, that we're invulnerable and heroic at the core, that we can and eventually will find the answer to every predicament, including death itself. But it is just as much an illusion to think we're totally at the mercy of the dark powers that surround us, that all we can do is cling on to the armbar until the storm passes. The Christian faith dares to say that whoever we are, what we do and say will matter in the end: our vote in the election, the prayer at the hospital bedside, that hour spent with homeless persons, the money given away, the words on behalf of the elderly – all these things can do more than we can ask or imagine. If it is done "towards God", and God's Son is raised from the dead, it won't go to waste (1 Cor. 15:58). Even now, even in this cultural moment, we can "make a difference" – though it might be very different from the difference we wanted to make a year ago.
At DITA, our broad vision remains the same as ever. The Certificate in Theology and the Arts continues to flourish. Our doctoral students are as industrious as ever. My colleague, Daniel Train, is coordinating a new plan to vastly expand opportunities for taking courses in theology and arts while also cultivating and broadening our network of partnerships. And we are especially thrilled to have the artist and theologian Jonathan Anderson with us for two years, as our Postdoctoral Fellow.

At the same time, we've had to think hard about different ways to make a difference. Above all, we've invested in new conversations. We have recently launched "Meeting our Moment," a series of online conversations with artists and thinkers of faith who are leading the way in responding to the "double pandemic" of Covid and racism. If ever you need convincing the arts can make a difference, these conversations will be worth watching.
The written word can also carry fresh power at a time like this. We look forward to the publication of a new book at the end of the year, the result of many years of collaboration between theologians and musicians. It explores how music can help us hear the deep currents of modernity with ears tuned to the Gospel. It includes an in-depth study of Richard Allen (1760-1831), founder of the first independent black denomination in the United States (the AME), and whose hymnbooks became a landmark in Church music. Little did we know when we started the project how relevant to our times his work would be. Our Theology, Modernity and the Visual Arts project continues, and we are about to launch a new initiative in literature along the same lines.
Over a year ago, we launched the 2020 Yage Prize for Christian Literature and the Arts for artists of Chinese descent around the world. From the start, we were excited about the opportunity to encourage and support the work of Chinese Christian artists, a vibrant community whose work offers a faithful witness and crucial resource to the global church – often in the midst of indescribable obstacles. The theme for the 2020 prize came from Luke 6:20 where Jesus declares, "Blessed are the poor, for theirs is the Kingdom of God." His proclamation is no less radical or shocking today, but again, little did we know the urgent need 2020 would bring for types of engagement that challenge and undermine the ignorant vilification and backlash against Asian people, especially from China. The response to the award was overwhelming and heartening. We received an astounding 901 entries in literature, music, and visual art and are pleased to announce the prize winners.
We remain indebted to the hundreds who have supported our work over the years. As we have had to deal with our own holding patterns, we are more aware then ever of being held by others, by patterns of grace and generosity that continually delight and surprise us. Our gratitude is immeasurable.
With warm good wishes,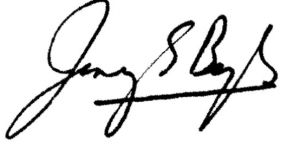 Jeremy Begbie