In one of his best poems, Malcolm Guite writes of God's unbounded generosity:
More than good measure, measure of all things

Pleroma overflowing to our need,

Fullness of glory, all that glory brings,

Unguessed-at blessing, springing from each seed

("Good Measure" in Parable and Paradox)
One of the things we've had to get used to during the age of COVID is the way in which so many more meetings have had to be planned. During a spell in parish ministry, I found that the most fruitful things often emerged from chance meetings—a sudden insight from an impromptu chat at the school gates, encouraging words from a friend on a street corner, good news from a parishioner at the front door. For many of us during the last year or so, these unplanned rendezvous have been few and far between. Outside my family circle, most of my conversations have been pre-arranged, marked on a calendar, booked on Zoom.
This has made us at DITA especially aware of the "unguessed-at blessings" that we've seen "springing from seeds" planted long ago. In the last newsletter I announced that the McDonald Agape Foundation had granted us a huge gift. This partnership sprung out of an unscheduled encounter many years ago, when the Foundation's entrepreneurial leader saw what we were trying to do and committed himself to supporting us. In Holy Week of next year, DITA will host another week of theology and arts activities in collaboration with King's College, Cambridge. That too has its origins in a series of "chance" conversations between Duke and Cambridge ten years ago. The same goes for the book we will launch at Easter: The Art of New Creation, a feast of essays from the 2019 Symposium DITA10; many of those essays arose out of chit-chat over ad hoc cups of coffee, appointments that never got put into any calendar. In September 2022, we will be back in the Baldwin Auditorium at Duke with the New Caritas Orchestra, presenting a concert of lament and celebration. That remarkable band of Christian professional musicians was born out of two emails sent to me unexpectedly within days of each other, from two distinguished musicians who had never met.
All of this speaks of the "fullness" of God who is at work long before we plan anything, and not least in the spontaneous open-handedness shown by many who will be reading this. We have been blessed with a generosity that has "overflowed to our need," and our gratitude is immeasurable.
Please do make a note of the events coming up this year, and do let us have your ideas, even if—perhaps especially if—they spring up out of nowhere.
This comes with warmest good wishes from all at DITA as we prepare to celebrate the birth of the ultimate "unguessed-at blessing," Jesus our Immanuel.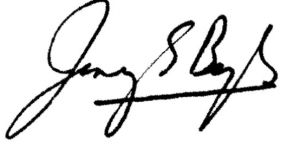 Jeremy Begbie