Update: Read about the Disability Pride Student Expo in The Chronicle!
Check out our Disability Pride Student Expo Facebook Event!
For Disability Pride Week, students have created a series of creative activism projects in collaboration with Duke Disability Alliance! Come see our "Accessibility Matters" advocacy videos, focusing on Duke University itself. How does our community handle disability access, classroom accommodations, mental healthcare, and sexual assault? How can we strive for a more accepting, inclusive, and trauma-informed culture? We will also showcase projects including artwork, research posters, children's books, and online disability activism.
This event reflects an interdisciplinary pedagogical partnership between two members of Duke Faculty Union: Jim Haverkamp (Arts of the Moving Image) and Marion Quirici (Thompson Writing Program).
The event is free and open to the public!
Image designed by Ally Perez.
Parking, Transportation, and Accessibility Info:
Smith Warehouse is located across Main Street from East Campus — it's the big brick building behind the Domino's pizza place. The address is 114 S. Buchanan Blvd, Durham NC 27707.
Parking at the Smith Warehouse is free in the Maxwell Avenue lot in the evenings. For transportation by bus, you can take the CSW route and get off at the Smith Warehouse stop.
The accessible entrance to Smith Warehouse is at Bay 6. Enter and turn right to head for Bay 4.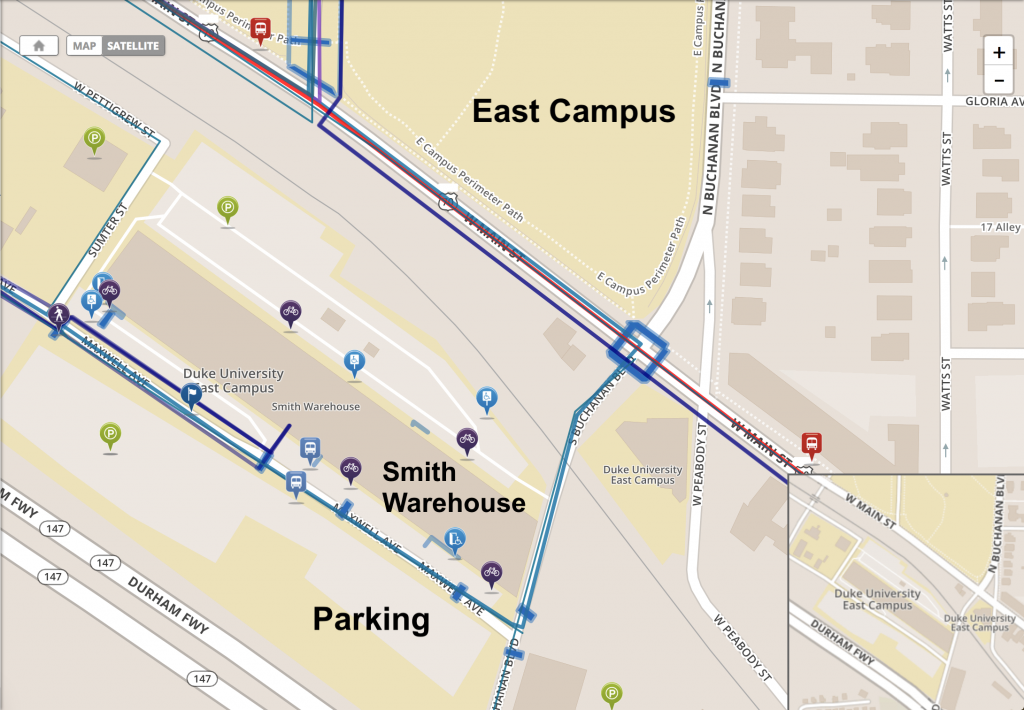 Student projects have been designed to accommodate visual and hearing impairments. For specific accommodations requests, please contact dukedisabilityalliance [at] duke [dot] edu.