Spring 2022
Disability Pride Week is an annual celebration of disability culture at Duke and beyond as well as an opportunity to assert the value of disabled identities. Please join Duke Disability Alliance and our partners in a week of activism, learning, and community. Events range from a movie screening (CODA on 3/29) to a faculty panel (3/30). For our keystone event on Friday April 1st we will be hosting Jen Deerinwater for her talk "Accompliceship Now! Disability and Indigeneity on the Frontlines of the Climate Crisis." No prior involvement with DDA or experience with disability is required for any of the events!
Register for the Jen Deerinwater event here: tinyurl.com/jendeerinwater
This is an opportunity to learn what indigenous and crip wisdom can offer us in the ongoing climate crisis, from disabled Cherokee organizer and journalist, Jen Deerinwater!
Times given for all events are in Eastern Daylight Time.
Monday, 3/28: Clubhouse hangout, 7:30 – 8:30PM, West Campus Oasis (in the Student Wellness Center.)
We plan to have snacks, coloring sheets, and games. People don't need to have a diagnosis or identify as neurodiverse even to come, although this event is geared toward neurodiverse people. Graduate students are welcome at this event hosted by the undergrads.
Questions? Contact Emma Friesen at emma.friesen@duke.edu.
Tuesday, 3/29: CODA Movie Screening, 6:30 PM, Perkins Library, Link Classroom 2
Duke Disability Alliance members Simran Prakash, Meera Gangasani, and Zachary Tumlin will give a panel presentation on accessibility and disability activism in higher ed at the Libraries Assembly!
Organized by Duke's disability studies librarian, Ira King (ira.king@duke.edu).
Wednesday, 3/30: Disability Studies Faculty Panel, 6:00 – 7:00PM, Perkins Library, Link Classroom 2.
Duke faculty members Marion Quirici, Eileen Anderson, Jennifer Hawkins, Paul Jaskot, and Dan Ellison will have an open conversation about their experiences teaching Disability Studies in their classes!
Thursday, 3/31:"Pandemics, Health, Power" Duke Immerse Book Launch! 5:00 – 6:00, Ahmadieh Lecture Hall (Smith Warehouse, Bay 4).
Students in the pilot version of the "Pandemics, Health, Power" Duke Immerse cluster will launch (In)Visible: COVID-19 at Duke, a booklet they collaborated together to write, design, and publish. The booklet is dedicated to the essential workers at Duke University, whose voices it platforms, alongside other creative responses to the pandemic experience.
Friday, 4/1: Guest lecture by Jen Deerinwater: "Accompliceship Now! Disability & Indigeneity on the Frontlines of the Climate Crisis." 5:00 – 6:15PM, Physics 128 and Zoom.
This is an opportunity to learn what indigenous and crip wisdom can offer us in the ongoing climate crisis, from disabled Cherokee organizer and journalist, Jen Deerinwater!
Moderated by Marina Tsaplina.
Register for the free virtual event here: tinyurl.com/jendeerinwater
You can also attend our in-person live stream of the event in Physics 128. Afterwards, we will have an Accessibility Matters party!
Spring 2021
Come join us for Disability Pride Week 2021, April 4 – 10! We are excited to collaborate with many groups this year, including the Health Humanities Lab, Duke eNable, the Undergraduate Environmental Union, Duke Students for Universal Design, B3 Coffee, the Autoimmune Campus Alliance, various students from Duke's professional schools, the Duke Campus Farm, Duke ASL, and Duke Runway of Dreams.
Facebook event link: https://fb.me/e/2393jfcii
FULL CALENDAR OF EVENTS
Sunday April 4: Accessibility Matters Day! Share photos, videos, and descriptions of access barriers in your community with Duke Disability Alliance on social media.

Monday April 5, 3:30-5pm EDT: Running Disability Studies and Health Humanities Programs with Aimi Hamraie, Jonathan Metzl, Margaret Price, and Erin Gentry Lamb; moderated by Marion Quirici. Registration link: http://tiny.cc/HealthHumanities

Tuesday April 6, 6-7pm EDT: Graduate Student Panel. Hear from students in Duke's PA, PT, and MD programs regarding disability in the health professions!

Wednesday April 7, 5-6pm EDT: Autism Residential Care Letter Writing Campaign organized by Sarah Brandsen. Help us build resistance against unsafe and unjust living and learning conditions for young people with autism in places like the Judge Rotenberg Center.

Wednesday April 7, 9-10pm EDT: Fashion Workshop with Runway of Dreams!

Thursday April 8, 6-7:30pm EDT: Food and Chronic Illnesses discussion with students from Duke Campus Farm! Registration link: https://tinyurl.com/foodchronicillness

Thursday April 8, 7-8pm EDT: ASL Workshop with Duke ASL!

Friday April 9, 12-1pm EDT: Stress Management Workshop with the Autoimmune Campus Alliance!

Friday April 9, 4-5pm EDT: Universal Design Panel with Duke Students for Universal Design!

Friday April 9, 5-6pm EDT: Duke eNABLE Workshop. Learn about these students' work with 3D printing and prosthetics!

Saturday April 10, 8-9pm EDT: Virtual Social Event with DDA!
Zoom info for all events (except RSVPs) is https://tinyurl.com/DPW2021.
Calendar Image description:
The words "Calendar for Disability Pride Week from Sunday April 4 to Saturday April 10" appear on top of a blue background with some pink and yellow crayon scribble design. The bottom left-hand corner has a white DDA logo: a person with devil horns on a wheelchair. Each calendar event from the list above appears as though written on a post-it note, in wide-spaced, navy blue lettering.
Spring 2019
Disability in the Disciplines Conference
April 25-26, 2019 | Rubenstein Arts Center at Duke University
The field of disability studies suggests that our vulnerabilities and weaknesses are what make us human. Starting from the essential perspective that disability rights are human rights, the study of disability helps us to realize that difference is, perhaps paradoxically, the one thing we all have in common. How do our definitions of "health" shift when we accept that there is no "normal"? How does the centering of disability alter our disciplinary assumptions, and enrich our educational, medical, legal, and artistic practices?
We explored these questions at "Disability in the Disciplines," a two-day conference at Duke University on April 25-26, 2019. Organized by the Disability and Access Initiative, an interdisciplinary faculty working group within the Health Humanities Lab, the conference engaged Duke faculty across the schools and departments, as well as students and members of the community.
Click this link to watch the keynote delivered by Lennard Davis.
Fall 2018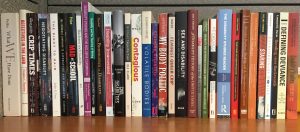 Interdisciplinary Program Building: Disability Studies – A faculty workshop with guest speaker Kathy McMahon-Klosterman
October 4, 2018 from 12-1:30pm | Health Humanities Lab
Please join us for a lunchtime seminar with guest speaker Kathy McMahon-Klosterman, Professor Emerita of Educational Psychology, Women's Studies, Disability Studies, and Interdisciplinary Studies at Miami University Ohio. We will learn from McMahon-Klosterman's experiences designing a successful Minor in Disability Studies, and from her innovative approaches to community engagement, which were recognized with the US Presidential Award for Community Engagement in 2012. This session complements ongoing efforts at Duke to plan interdisciplinary curricular opportunities in disability studies and the health humanities. Productive partnerships between Duke faculty from diverse fields, as seen in the Disability and Access Initiative, the Health Humanities lab, Focus, the Reimagining Medicine program, and other key stakeholders, indicate a groundswell of interest in campus engagement with health humanities and disability studies. Faculty from all schools and departments are welcome for an exploratory discussion on certificate or minor program-planning to appeal to students with interests in the humanities, medicine, arts, design, education, and civic life. McMahon-Klosterman will share her expertise on program design, integration, and implementation, as well as strategies for successful service-learning and civic engagement opportunities in this interdisciplinary domain. Lunch will be provided.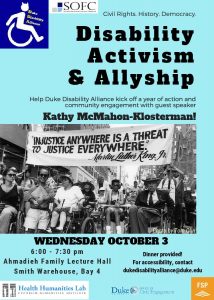 Disability Activism and Allyship: A public lecture open to students and members of the community
October 3, 2018 from 6-7:30pm | Smith Warehouse, Ahmadieh Family Lecture Hall
How inclusive is our democracy? Who gets access to the privileges and responsibilities of citizenship, and on what basis? We welcome you to a guest lecture by Kathy McMahon-Klosterman, where we will explore these pressing issues. McMahon-Klosterman is Professor Emerita of Educational Psychology, Women's Studies, Disability Studies, and Interdisciplinary Studies at Miami University Ohio. Drawing on her experiences working with student activists at Miami to make real change on their campus, McMahon-Klosterman will instruct us in the art of active citizenship. People with disabilities have historically been excluded from the decisions that affect their lives and freedoms, which is why the mantra of the disability rights movement is "nothing about us without us." At the same time, nondisabled allies play a vital and necessary role in disability activism. Professor McMahon-Klosterman will help us understand the challenges of diversity as well as the power of coalition.
This event is sponsored by Duke Disability Alliance, the Health Humanities Lab, and the Forum for Scholars and Publics. A reception will follow the lecture and discussion, with the Palace International catering.
*Photo by Tom Olin
Disability Activism & Allyship at Duke
August 26, 2018 from 5-6:30pm | GA Down Under
Are you a student with a disability or an ally interested in disability justice? We encourage students (especially freshmen) to learn about the disability activism community at Duke by attending this orientation week event. Swing by and learn what you can do to get involved during the next four years! Dinner provided.
Spring 2018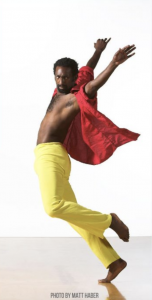 Disability and the Arts
March 31, 2018 from 12:30-4pm | Nasher Museum of Art
Come join us for an afternoon of exploring the intersection of disability pride and artistic liberty. Guest artists Antoine Hunter (a dancer), Barbara Barnes (an illustrator), and Carrie Sandahl (a filmmaker) will arrive at the center of Duke's art scene, the Nasher Museum, and you are invited to come hear stories and experience forms of art that will change your perceptions about the "limits" of disability. There will be time for discussion and socializing over refreshments, and the event will conclude with interactive sensory tours of the galleries.
Accessibility Matters Day
March 29, 2018 | Various parts of campus
Duke Disability Alliance will be tabling during Disability Pride Week to encourage students to walk only accessible routes for a day. When you run into inevitable access barriers, take pictures! Share your photos and experiences on DDA's "Accessibility Matters Day" Facebook page and other social media using the hashtags #AccessibilityMatters and #InaccessibleDuke!
Sometimes buildings are technically accessible, but in such a way that segregates and inconveniences disabled people.
Have you experienced inaccessibility at Duke? Take DDA's Accessibility Survey here! Your experiences can help us direct our future activism.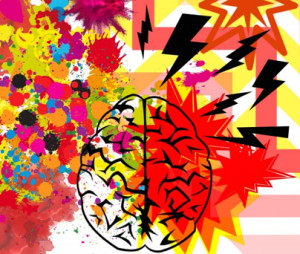 Disability Pride Student Expo
March 28, 2018 from 6:30-8:30pm | Smith Warehouse, Ahmadieh Family Lecture Hall
For Disability Pride Week, students have created a series of creative activism projects in collaboration with Duke Disability Alliance! Come see our "Accessibility Matters" advocacy videos, focusing on Duke University itself. How does our community handle disability access, classroom accommodations, mental healthcare, and sexual assault? How can we strive for a more accepting, inclusive, and trauma-informed culture? We will also showcase projects including artwork, research posters, children's books, and online disability activism.
This event reflects an interdisciplinary pedagogical partnership between two members of Duke Faculty Union: Jim Haverkamp (Arts of the Moving Image) and Marion Quirici (Thompson Writing Program).
*Image designed by Ally Perez.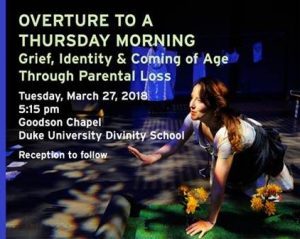 Overture to a Thursday Morning: Performance by Kali Quinn
March 27, 2018 from 5:15-6:30pm | Goodson Chapel
OVERTURE TO A THURSDAY MORNING: Grief, Identity & Coming of Age Through Parental Loss
When rock-star wannnabe Lila inherits all of her mother's things upon her mother's death, she discovers the astonishing truth about her own birth in an infant home for "unwed" mothers. This performance is a suspenseful and inspiring journey that questions the will to go on and who to take with you. Through the transformation of familiar objects, montages and music, the performance taps into themes of medicine and spirit, grief and gifts. Ultimately, it speaks to how we better care for ourselves and each other through the generations.
Kāli Quinn is a performance artist, violinist and educator. She has been in residence in the Duke Theater Program as a Movement Designer on Uncle Vanya, Machinal, and Enron. Her two solo shows about grief and intergenerational dialogue have been performed at universities and festivals throughout the country including Brown University Creative Medicine Series, Full Circle Festival of Aging and Los Angeles Women's Solo Festival. Quinn has performed and taught at numerous theater companies and universities, most recently including MIT, Brown University and Accademia dell'Arte (Arezzo, Italy). In 2016, she completed a national tour of her new book, I Am Compassionate Creativity. See kaliquinn.com.
The show will be followed by an audience talk-back and reception.
Trauma-Informed Care with Dr. Kevin Ann Huckshorn
March 26, 2018 from 12:30-2pm | Perkins 217
Did you know that the ways our institutions respond to trauma often make things worse?
The Disability and Access Initiative and Duke Disability Alliance welcome Dr. Kevin Ann Huckshorn, a nationally recognized expert on trauma-informed care, to teach us about the ways trauma impacts the body, behavior, and mental health, and to discuss how we can restructure our institutions and culture to alleviate rather than exacerbate trauma.
Update: Duke students, graduate students, faculty, and staff can view a video of Dr. Huckshorn's lecture here.
Fall 2017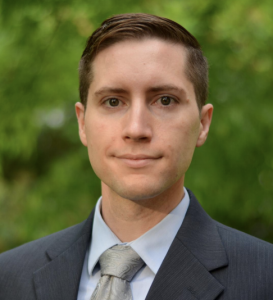 Digital Advocacy & Disability Rights: A Lecture and Workshop by Matthew Herr of Disability Rights NC
October 3, 2017 from 7-8:30pm | Smith Warehouse, Ahmadieh Family Lecture Hall
Learn the art of using social media to raise awareness about social issues, and the science of influencing the decisions of our target audiences! Acquire strategies for appealing to those who may be on the other side of an issue! Using theories from behavioral economics about how people make decisions, Matt will offer a rational approach to human irrationality.
Holly Stiles Workshop on Disability Rights in Higher Education 
November 9, 2017 from 11:30am-1pm | Health Humanities Lab
Attorney Holly Stiles visited the monthly Disability & Access Initiative lunchtime meeting to discuss her expertise on disability rights in higher education.
Duke students and faculty may view a video of Holly's workshop here.
Spring 2017
NeuroDIVERSITY Display
April 2017 | Perkins Library
Selections from "NeuroDIVERSITY and Inclusion" featured on the Campus Club Wall in the Perkins Library throughout the month of April 2017.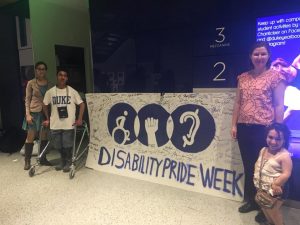 NeuroDIVERSITY and Inclusion student exhibition
March 31, 2017 from 5:30-7:30pm | Level One of West Union 
This iPhone video pans around the exhibition space on level one of the West Union building at Duke to reveal original artwork on easels and a large number of students showcasing digital and written projects.
Quaker Meeting: Reflections on Disability Justice
March 31, 2017 from 4-5pm | Bryan Center Griffith Board Room
This meeting is modeled on Quaker Meeting for Worship. Meeting for Worship begins when the first person enters the room and takes a seat. Silent meeting is a time when friends become inwardly still and clear aside the activities of the mind and body that usually fill our attention. Enter the meeting relaxed and calm with "neither the determination to speak nor a determination to remain silent." During the meeting, if you feel moved to respond to the query or share an unrelated anecdote, you may stand up from the silence and share it with the community. This can also be done seated. Those who speak and those who do not speak contribute equally. The meeting will end with the shaking of hands. There is an interpreter for those with hearing impairments.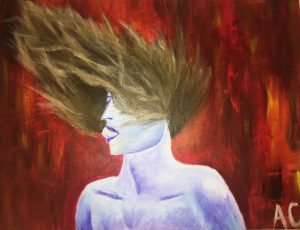 Making the Invisible Visible: An Artist's Perspective
March 31, 2017 from 3:30-4pm | Bryan Center Griffith Board Room
Exhibit of paintings by Alex Chan, Durham, North Carolina, 2017.
Accessibility Matters Day
March 30, 2017 
Hundreds of students signed our pledge to walk only accessible routes for an entire day!
Psychiatric Drugs: An Open Conversation
March 29, 2017 from 6-7pm | Social Sciences 107
This event — a discussion session organized by Olivia Lee — gave participants an opportunity to learn about the history and function of psychiatric drugs, and to engage in honest dialogue about the complexities of determining their effectiveness.
Pie a PiKapp!
March 29, 2017  from 11am-5pm | Bryan Center Plaza
The fraternity Pi Kappa Phi partnered with the Duke Disability Alliance (DDA) for Disability Pride Week (March 27-31, 2017)! On Monday and Tuesday, we tabled in the Bryan Center Plaza, getting students to sign the pledge for Accessibility Matters Day, and educating our peers about what accessibility truly means. Many students shared experiences about spaces and practices that are not accessible.
Accessibility in the Arts: An Exploration
March 28, 2017 from 5-7pm | Duke Memorial Chapel
Planned in coordination with Arts Access, Raleigh, and the Nasher Museum. Audio description expert Debbie Hippler trained us in the art of describing spaces and artworks to make them accessible to blind people and people with low vision.

Screening of Fixed: The Science/Fiction of Human Enhancement
March 27, 2017 from 7-9pm | McClendon Tower level 2
A documentary screening and discussion. View the trailer here.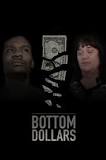 Screening of Bottom Dollars
Friday, January 27, 2017 | Center for Documentary Studies
Followed by commentary from the film director and a panel discussion with people from the Alliance of Disability Advocates.