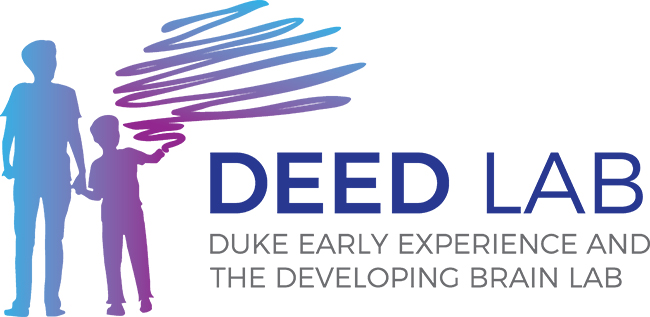 Helping Children Grow, Learn, Thrive
Science tells us that the foundations of sound mental and physical health are built very early in life.  Just as with a house, building a strong foundation early is best. Through innovative research and clinical care, Duke's Early Experience and the Developing Brain (DEED) Lab strives to inform social policies that will help support a strong foundation for young, vulnerable children. At DEED, we believe that when the health and well-being of our young children is at stake, there is no need to wait.
Our mission is to align what we know with what we do to help young, vulnerable children and their families by integrating traditionally siloed divisions within the field of early childhood mental health: research, practice, and policy.
Our vision is for scientific innovations informing early childhood mental health practice to propel translational science beyond 'bench-to-bedside' and toward bench-to-backyard. A feat more likely to be accomplished with a collaborative, coordinated, and integrated approach to system change.
Our belief that ensuring the well-being of young children and their families will result in a more just, verdant, and peaceful world motivates our work.
DEED is part of the Duke University's Department of Psychology & Neuroscience.