Our interdisciplinary team brings expertise from a range of settings and disciplines such as special education, neuroscience, healthcare, psychology, occupational therapy, and social work. Our diverse perspectives and shared values drive our integrated research, practice, and policy approach to better care for our youngest and most vulnerable children.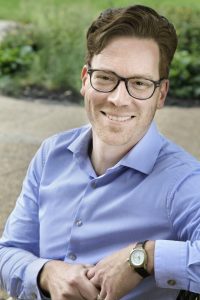 Michael S. Gaffrey, Ph.D. is an Assistant Professor at Duke University in the Department of Psychology & Neuroscience. He is also Director of Duke's Early Experience and the Developing Brain (DEED) lab. He received his PhD in Clinical Psychology from the University of Wisconsin, Milwaukee and completed a postdoctoral fellowship in developmental clinical and affective neuroscience at the Washington University School of Medicine. Dr. Gaffrey has also completed advanced training in infant mental health practice and policy through the ZERO-TO-THREE Leadership Development Institute.
Dr. Gaffrey is firmly committed to studying, treating, and advocating for the health and well-being of vulnerable infants and young children. To this end, his research endeavors include the use of behavioral and neuroimaging methodologies to better understand biological pathways underlying risk and resilience to early life stress and related environmental challenges. He is also actively involved in using the tools of developmental neuroscience to better understand how preventive intervention programs targeting infants at risk for negative socioemotional outcomes, including depression and autism spectrum disorder, can be used more effectively. Through the integration of clinical practice and innovative research, Dr. Gaffrey hopes to reduce the impact of risk factors that contribute to unfavorable health outcomes for vulnerable infants and families. Furthermore, Dr. Gaffrey believes we can better foster healthy environments for growing children and ensure the well-being of all infants and families by bringing objective research and practice-based knowledge to policy and public arenas.
Dr. Gaffrey will be accepting graduate students for 2019 Fall admission.
Staff
Ellen Gaffrey, M.S. received her Bachelor of Arts degree in Education/Special Education from Cardinal Stritch University and her Masters of Science degree in Administrative Leadership from the University of Wisconsin-Milwaukee.  She has worked extensively in the fields of special education and early intervention occupying a range of roles in service of supporting families. Her career trajectory includes experience as a lead therapist for an in-home autism spectrum disorder (ASD) behavioral service provider, ASD special education consultant, special education classroom teacher, program support/development staff member, IEP evaluation team member, and as a school administrator in the public-school setting. Within DEED, Ellen facilitates the implementation of the infant-toddler autism program, MC2 (motivation, connection, and communication) providing a brief, parent-mediated naturalistic developmental behavioral intervention for infants/toddlers with ASD and helping to research its effectiveness and dissemination. Ellen is passionate about finding innovative ways to support a strong start for infants with ASD and their families.
Margaret O'Brien, M.S. is a Durham native, who received her BS in Psychology from the University of North Carolina (UNC) in 2013 and her MS in Psychology from the University of Illinois in 2018. She has worked for many years in the fields of Developmental Psychology and Cognitive Neuroscience, and has a particular interest in emotion-cognition interactions throughout the life span. Margaret's Honor's Thesis at UNC investigated age- and gender-related differences in attentional and perceptual patterns in 9 and 12 month old infants using an infant-controlled habituation paradigm. Her Master's Thesis at the University of Illinois used Eye Tracking to investigate attentional shifts in emotion regulation, and subsequent item and relational memory for emotional images. Within the DEED lab, Margaret works most closely with the Eye Tracking components of the Dyadic Head-Mounted Eye Tracking (DH-MET) study, investigating social and attentional changes in children with (or at risk for) Autism Spectrum Disorder.
Summer Lawrence, B.S. received her Bachelor of Science degree in psychology with a minor in sociology from Virginia Tech in 2018. During her time at Virginia Tech, Summer worked as an undergraduate researcher for three years in the Social Development Lab under the supervision of Dr. Julie Dunsmore. She was involved in multiple aspects of research relating to emotion regulation, coaching, and intelligence. She also worked on projects that looked at the effects a person's family and peer groups have on their emotional development. Within the DEED lab, Summer primarily works on the Neurodevelopmental Trajectories of Reward Processing in Very Early Emerging Risk for Depression study. This study investigates development and risk for depression. She also assists with collecting EEG data and coordinating fMRI scans with preschoolers and their parents.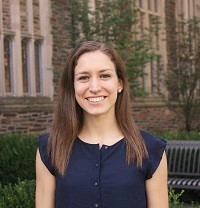 Catherine Maloney, M.S. received her Bachelor of Science degree in Behavioral Neuroscience from St. Edward's University and her Masters of Science degree in Global Mental Health from the University of Glasgow. Her academic interests focus on further understanding the intersection of neurological and psychosocial mechanisms of mental illness in vulnerable youth populations and the subsequent development of effective, culturally-relevant interventions. Catherine volunteered with a variety of marginalized populations throughout her time at St. Edward's University, and completed a qualitative study identifying barriers to healthcare faced by individuals experiencing homelessness. Subsequent to graduation, Catherine spent five months volunteering in Jamaica, where she organized therapeutic activities at a boys' home and assisted in a rural health clinic. She later returned to Jamaica to collect data for her Masters dissertation, which evaluated Jamaican adolescents' receptiveness to digital mental health services and treatment seeking preferences. Within DEED, Catherine will assist with the Neurodevelopmental Trajectories of Reward Processing in Very Early Emerging Risk for Depression study, investigating brain development and risk for depression in preschool-aged children. Catherine hopes by further understanding the biopsychosocial factors associated with depressive symptoms in early life, we may provide support and enhance well-being for young children and their families.
Jason Lu, B.S. graduated from Duke University in 2013 with a degree in psychology and computer science. Originally from New York City, he came back to Durham to work with the DEED lab because of his interest in psychology. He is excited to utilize his background in computer science to complement the needs of the lab.
Undergraduate Research Assistants
Nishad Karediya is a senior at Duke University, originally from San Antonio, Texas. He is majoring in Neuroscience and minoring in Chemistry. His interest in developmental neuroscience stems from the plasticity of the brain in response to changes in the environment, especially in infancy and early childhood. He joined the DEED lab to discover how this plasticity can be leveraged to counter risk factors that exacerbate abnormal brain development. He is excited to explore the neural correlates underlying ASD and depression symptoms in children and to see what avenues of behavioral intervention can enhance the well-being of these children and their families.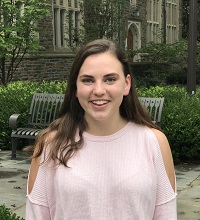 Kiera Little is currently a sophomore planning on double majoring in Psychology and Evolutionary Anthropology. She has many years of experience working with youth, as both a camp counselor and a gymnastics coach in her home state of New Jersey. She is also involved with an after-school program that brings dance and gymnastics to elementary school students in Durham. Kiera is excited to contribute to the DEED lab, and utilize her interest in psychology and her experience working with children to support the development of a solid foundation for success in toddlers and preschoolers.
Kyle Shutkind is a Duke University undergraduate pursuing a Bachelors of Science degree in Neuroscience and a minor in Chemistry. Previously, he worked as an undergraduate research assistant in the Duke Psychiatry and Behavioral Sciences department under the supervision of Dr. Jonathan Young. His research involved writing case reports and compiling data of published work in the field of noninvasive brain stimulation and its efficacy in the treatment of depression. He is excited to continue studying depression through the DEED lab where his focus will shift to the biological pathways and risk factors underlying depression in infants and young children. Kyle is looking forward to gaining clinical research experience as he plans to attend medical school after graduation.
Jasmine Tomlinson is a senior at Duke University, originally from Long Island, New York. She is majoring in Psychology and minoring in Education and African American Studies. She has spent many years working with children both inside and outside of a classroom setting, in order to understand their social and academic development, serving as a teaching fellow and camp counselor during the summers. She is interested in exploring the best ways to detect and intervene with psychological disorders as early as possible in underrepresented communities. She joined the DEED lab to explore the methods for early detection of psychological disorders and how families can also assist in the detection and intervention processes for these disorders. Jasmine hopes to employ her knowledge about children in academic and social settings along with her frequent interactions with children and families to support these groups as they work to combat the early onset of mental health disorders.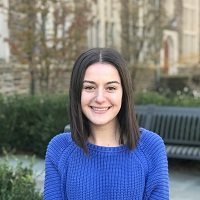 Bonnie Lerman is a senior at Duke University, majoring in Neuroscience with a minor in Psychology. From Long Island, New York, Bonnie has taken an interest in child development, working closely with children as a sleep-away camp counselor for many summers. She is also passionate about mental health, working on the Mental Health Advisory Council with CAPS here at Duke. In terms of her studies, Bonnie has a particular interest in the neural correlates of psychopathology and joined the DEED lab to explore risk factors for mental health disorders in young children. Bonnie hopes to attend medical school after graduation in the pursuit of a career in psychiatry.