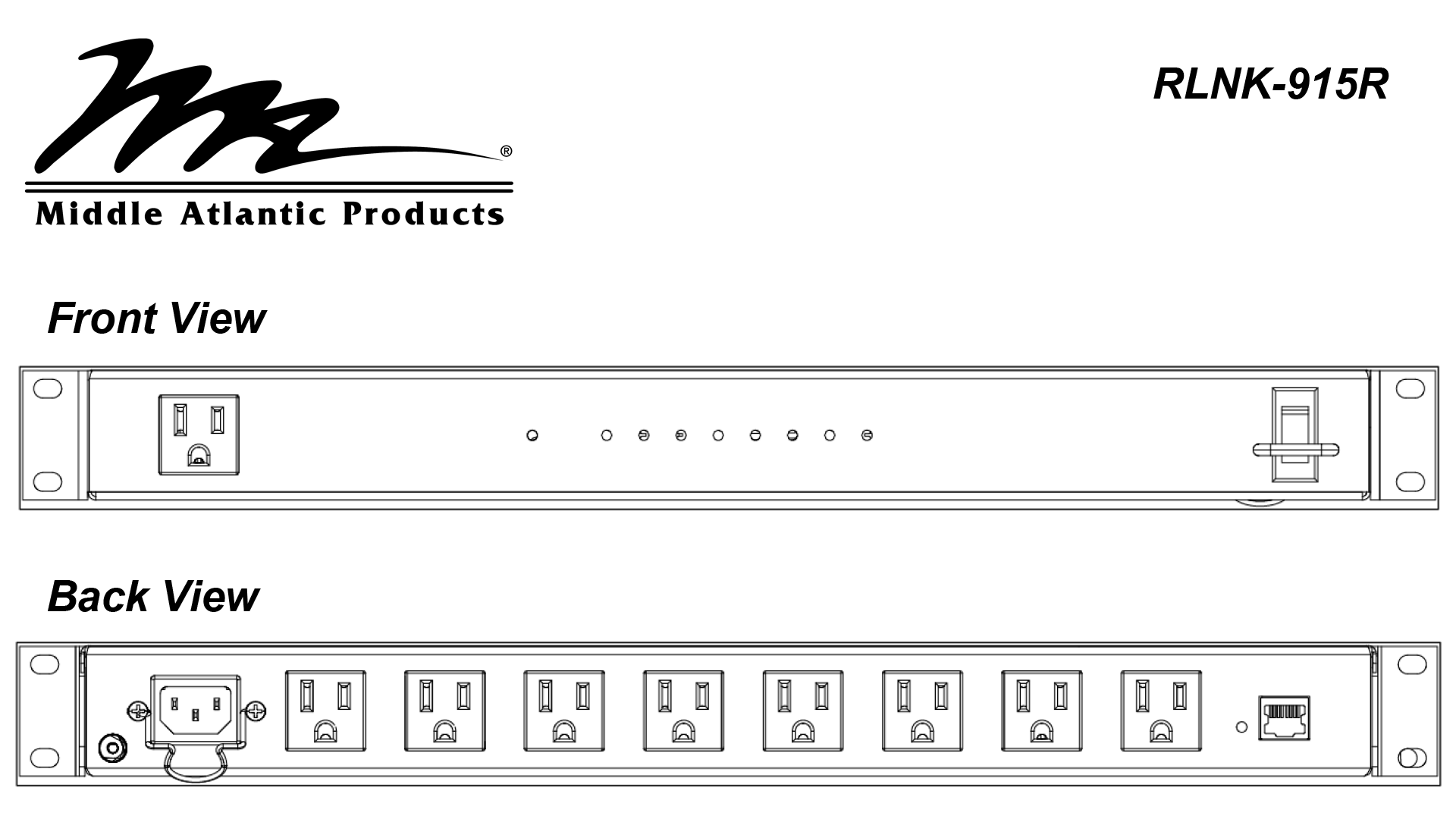 WAIT!!! Before you let out an audible groan and skip to the next Duke Digital Media Community (DDMC) post… hear me out. This isn't your grandfather's power strip or sequencer. This RackLink PDU is somewhat unique, and that difference can be significant when managing anywhere between 1 and 1,000 conference rooms or learning spaces.
The background:
With most AV deployments, there is a range of boxes that are required to complete a modern AV system. All these boxes require power, including a control processor, matrix switch, DSP, lecture capture appliance, Bluray player, network switch, VHS cassette player, and reel-to-reel tape recorders (OK, those last two were a joke), etc. Basically, you need a bunch of available outlets, and the two or four that are behind your rack simply won't cut it. You could easily run to your local Walmart and pick up a $14.97  power strip and call it a day (many people do – sigh) and that may work… but you may be limiting the control you have over your AV for the life of the system.
So, why should you spend $400+ (usually education folks can get it at a discounted price) on something that seems oddly similar to a $14.97 device?
Where do we begin? First of all, the RLNK-915R is built like a tank with heavy metal construction engineered to endure the harsh higher-education environment (only half-joking). It is designed in a way to allow for easy install in a rack enclosure, giving the installer eight outlets in the back, away from curious hands. The "cord retainer" for the power cable connected to the wall will prevent accidental disconnects, or worse… partial disconnects when the rack is moved for maintenance. Finally, the back also has an Ethernet port for control and monitoring. Moving to the front of the unit, there is an additional power outlet that can come in handy for a laptop charging in a pinch. The eight LEDs on the front of the unit provide a quick reference to the state of all of the back outlets… more on that in a moment.
Now, we get to the meat of why AV professionals purchase such a device. Dumb power distribution devices and basic surge protection (see Walmart above) is OK (but perhaps not recommended), and power sequencing (turning on-off each of the individual power outlets, one at a time with a pre-defined delay) isn't anything new. The RLNK-915R can turn on/off or toggle each outlet individually from anywhere using the RLNK-915R's build-in web page. Best of all, it can also be integrated with a control system (Extron, Crestron, etc.) to allow for deep AV integrations.
For example, you could program your AV system to tell the RLNK-915R to power down amps (or any hardware) outside of normal business hours (yet turn them on if someone has a spontaneous 4 am meeting). Also, if you have a piece of hardware that won't respond (think control processor, DSP, etc.), you can perform a quick power cycle to see if that brings the device back to life. Finally, such a device will also allow you to intelligently power sequence devices in a more meaningful way. Instead of waiting 60 seconds between each outlet, you could spend 2 minutes powering up your amp and DSP, and five seconds for other devices that don't require as much time (saving a significant amount of time on full system reboots).
Overally, seeing intelligent power devices integrated into modern learning spaces makes perfect sense when considering the limited resources facing AV managers, especially when looking at locations that aren't easily accessible. Is it worth the additional cost to install such devices in every classroom? Probably not, but having such devices in key locations, especially those that are higher profile or challenging to send technicians to, is the future… or more to the point is here today.