I wanted to get the word out that Duke University Libraries is sponsoring a talk on Wednesday, October 7, from noon to 1PM in Perkins 217 about video captioning. This talk features a company called SpeakerText that has a local presence in Durham. My group, Media Technologies, has been evaluating SpeakerText, and the initial findings are very good in that this company offers the cheapest rates we have seen (less than half the price of most other providers) at high quality levels.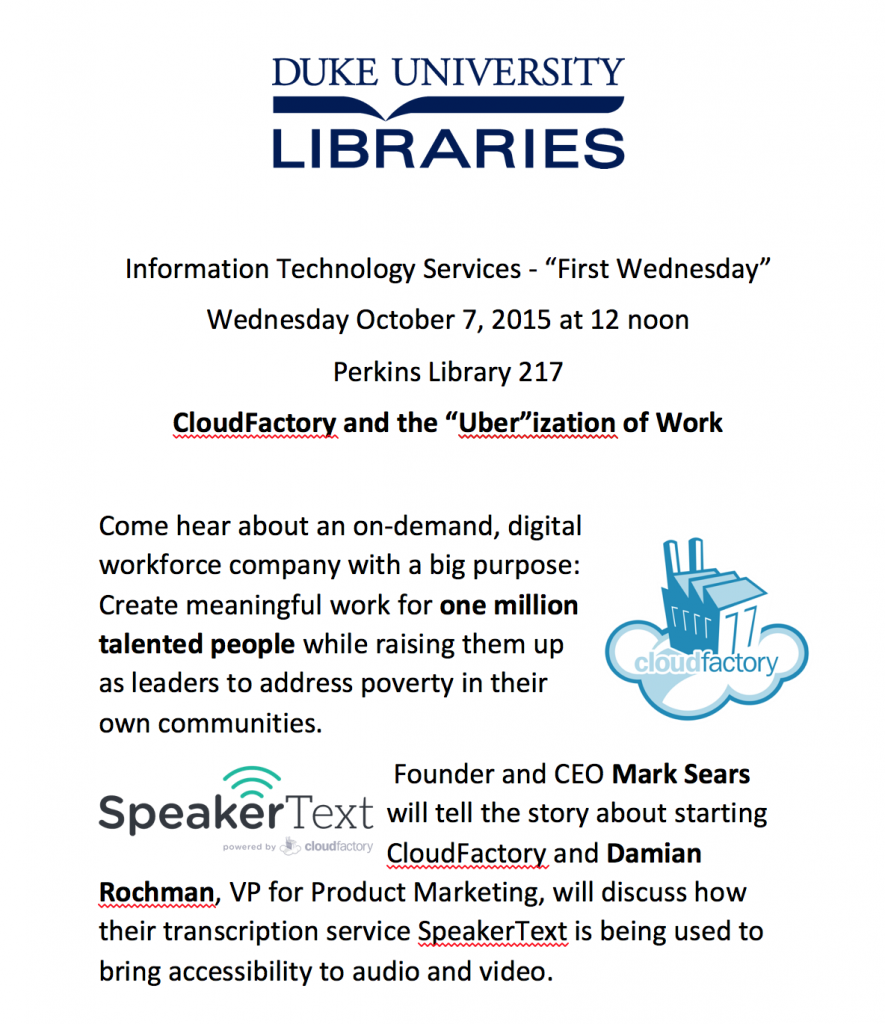 There has been a significant increase in concern around video captioning recently, because it is expected that the legal landscape could change very soon, perhaps this year, to require more extensive use of captioning. This talk is a reflection of Duke Library's desire to get ahead of the curve, as they are exploring the idea of a program to fund the captioning of many public videos offered on the Library web site.
I hope to see you there!