Dr. Didsbury is the President and CEO of T3D Therapeutics, a pharmaceutical company in NC's Research Triangle Park using a transformational approach to treating Alzheimer's Disease. T3D is currently in a phase 2 PIONEER study (a loose acronym for Prospective therapy to Inhibit and Overcome Alzheimer's Disease Neurodegeneration via Brain EnErgetics and metabolism Restoration).
Dr. Didsbury is a seasoned Executive Manager with over 28 years of experience within the pharmaceutical and biotechnology industries in both small and large public and private companies. Dr. Didsbury was President/COO/CSO of DARA BioSciences, Inc. (now Midatech Pharma US (NASDAQ:CM – MTP). At DARA he led the development of T3D-959 and directed all operations of the business and directing all drug discovery programs of the company in a CSO role. He played a key role in taking the company public in 2008 through a reverse merger. Previously, Dr. Didsbury served as Associate Director of Biology at Macronex, Inc., as Assistant Professor of Medicine at Duke University Medical Center, and as a scientist at Genentech, Inc.

Benjamin Stecher was born in Nairobi, Kenya but grew up just outside Toronto, Canada. He studied history and philosophy at the University of Guelph, and spent most of the next decade living and working in East Asia as an education consultant.
All that changed when, at 29 years old, Benjamin was diagnosed with Parkinson's disease. The promising future he had been building towards was suddenly replaced by uncertainty and despair. As his disease progressed, he realized that he needed to come back home to learn how to better manage his disease.
But, as he started visiting labs and attending conferences, he soon found himself enthralled by the rampant pace at which biomedical science has progressed in the 21st century. He spent the next couple of years visiting research centers and pharmaceutical companies to learn from the top minds in the field all that he could about this disease and what therapies were on the horizon.
He now speaks regularly at academic centers and biotech companies on issues related to neurodegenerative diseases, research advocacy and healthcare. He is also the founder of Tomorrow Edition (tmrwedition.com), co-author of the recently released book Brain Fables, and a patient advisor to several organizations including the Toronto Western Hospital Movement Disorder Clinic and the Cincinnati Cohort Biomarker Program.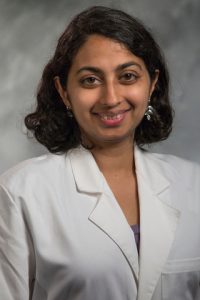 Sneha Mantri is director of the Trent Center's Medical Humanities Program. Dr. Mantri is a neurologist who cares for patients with Parkinson disease and other movement disorders. She pursues academic interests in the imaginative formation of physicians, particularly the use of creative writing to improve physician understanding of patient experience and to mitigate physician burnout.
Her narrative medicine projects have been presented at the inaugural conference of the International Narrative Medicine Network (2013), the Innovations in Medical Education conference (2016), the annual meeting of the American Academy of Neurology (2018, 2019), and the annual conference of CHCI Health and Medical Humanities Network (2019). As a clinical movement disorders specialist, she is also involved in patient-physician communication initiatives sponsored by the Michael J. Fox Foundation and the Parkinson's Foundation. She was a founding editor of The Intima: A Journal of Narrative Medicine, a former writer for Synapsis, and is currently working on a historical novel on the eugenics movement of the early 20th century.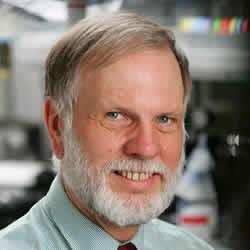 Dr. Fischbeck is a Distinguished Investigator in NINDS at the NIH. He received A.B. and A.M. degrees from Harvard University and an M.D. degree from Johns Hopkins. After a medical internship at Case Western Reserve University and a neurology residency at the University of California in San Francisco, he did postdoctoral research on muscular dystrophy at the University of Pennsylvania. In 1982 he joined the faculty in the Neurology Department at the University of Pennsylvania Medical School. In 1998 he came to the NINDS as Chief of the Neurogenetics Branch. He received the Cotzias Award from the American Academy of Neurology and the Jacoby Award from the American Neurological Association, and he was elected to the National Academy of Medicine. His research group is identifying the causes and studying the mechanisms of hereditary neurological and neuromuscular diseases with the goal of developing effective treatment for these disorders.