Colin Brustad
Kevin Coward
Lilly Gillespie
Sophia Katz
Kendall Jeffrys
Kendall Jefferys is a Freshman ('21) from Keller, Texas planning to major in Environmental Science and English with a minor in Biology.
Her project is an ongoing effort to draw an endangered animal for each letter of the alphabet and compile these drawings into a children's book of endangered animals. The hope is that the drawings and poems may inspire readers of any generation to shift to a more sustainable lifestyle and increase awareness of the life we share this world with.
Emily Kian
Chumba Koech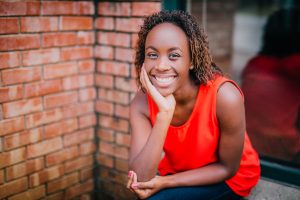 Chumba Koech is a sophomore ('20) from Springfield, Missouri majoring in Biology and minoring in Chemistry.
Her project is an examination of the use of pesticides in the United States and the detrimental effects they have on human and animal metabolic homeostasis.
Abbie Mann-Wood
Absaroka Mann-Wood is a senior ('19) from Lander, Wyoming majoring in Public Policy with a certificate in Policy, Journalism, and Media Studies. Outside of academics she is active in outdoor education and recreation as a trip leader for Outdoor Adventures and a staffer for the freshman pre-orientation Program WILD.

Her paper discusses the current disconnect in discourse between urban and rural food systems, and the need for a comprehensive understanding of the ways in which these systems work, and don't work, together. It explores the need for a joint effort between agricultural and non agricultural sectors to work towards just and sustainable food systems.
Margaret Overton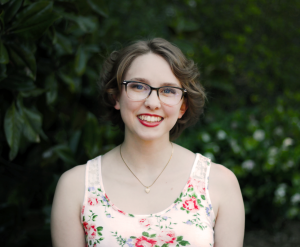 Margaret is a student at Duke University majoring in Environmental Science and Policy with a Certificate in Sustainability Engagement. She is planning to pursue a career that lets her merge her interests in environmental activism, permaculture, green urban development, and sustainability practices, all with a heavy focus on community empowerment and education.
Her paper is about the theory, history, and goals of eco-socialism, a philosophy that merges socialist thought with environmental justice and sustainability principles.
Dylan Powers
Matthew Sima
Emma Stein
Sarah Sung
Jake Voorhees
Jessica Zhao
Jessica is a Freshman (2021) from Princeton, NJ studying Environmental Science and minoring in Chinese.
Her project follows Dr. Jane Goodall and the Jane Goodall Institute by mapping her recent advocacy work, thereby exploring the power of social media, storytelling, and hope.