Our inaugural meeting featured experts in IBC research and clinical management. Please find below speaker bios and presentations.
Nadine Barrett, PhD
Duke University
Dr. Nadine Barrett serves as the inaugural director of the Office of Health Equity and Disparities at the Duke Cancer Institute, and is the Director of the Community Connections and Collaborations Core within the Duke CTSA and the Center for Community and Population Health Improvement. She is also faculty in the Department of Community and Family Medicine, Division of Community Health.  Her expertise can be defined broadly within the context of developing effective community and health system partnerships to improve health outcomes, and conducting community health assessments to inform strategic priority setting, and program development, implementation and evaluation.

Massimo Cristofanilli, MD
Northwestern University
Dr. Cristofanilli received his medical degree in 1986 from the University "La Sapienza" Medical School in Rome (Italy) where he subsequently completed a Fellowship in Medical Oncology in November 1990. In July 1996, he started a Medical Oncology Fellowship at the University of Texas MD Anderson Cancer Center. Between 1998 and 2010 he held a faculty position in the Department of Breast Medical Oncology at the University of Texas MD Anderson Cancer Center where he served as an Associate Professor of Medicine and Executive Director of the Morgan Welch IBC clinic and research program that he founded in 2006. In 2010 he joined the Fox Chase Cancer Center in Philadelphia as Chairman of Medical Oncology, Leader of the Breast Service Line and co-Leader of the Women Cancer Program. Subsequently, he served as Director of the Jefferson Breast Cancer Center and Clinical program and Deputy Director of Translational Research at the SKCC.  He is currently the Associate Director of Translational Research and Precision Medicine at the Robert Lurie Comprehensive Cancer Center and Director of the OncoSET Program. In 2006, he started the Morgan Welch IBC Clinic and Research Program.  He envisioned that a complex disease such as IBC required a large team to address research, etiology and clinical management. The team included epidemiologists, scientists, diagnostic radiologists, physics, medical and surgical oncologists, radiation oncologists and pathologists. Subsequently, he organized the First IBC International Conference in Houston in 2008. In 2012, he funded the IBC International Consortium of which he is currently President. He is also co-founder of the IBC Foundation, an advocacy organization dedicated to raise awareness of the disease through increased education. Dr. Cristofanilli has authored more than 70 peer-reviewed manuscripts specifically focused on IBC.
Visit Dr. Cristofanilli's webpage
View Dr. Cristofanilli's presentation

Gayathri Devi, PhD
Duke University
Dr. Gay Devi joined Duke University faculty in 2005 after completing an academic fellowship at Oregon Health and Sciences University and an industry postdoctoral fellowship at AVI BioPharma Inc. She received her PhD from University of Nebraska Medical Center. Dr. Devi's lab is interested in elucidating molecular mechanisms of stress-induced cell signaling in normal and cancer cells and how this process regulates immune response. Current funded research projects in the lab focus on identifying signaling mechanisms underlying metastatic dissemination using novel patient-derived models of cancer, modulating cell stress signals for applications in islet xenotransplantation and environmental exposome in aggressive cancer progression. In her role as Associate Director of Research Education in the Department of Surgery, Dr. Devi is leading a multi-institutional collaborative effort in developing education programs that foster translational science and address cancer health disparity. She is the founder and serves as the Program Director of the Duke Inflammatory Breast Cancer Consortium.
Visit Dr. Devi's webpage
View Dr. Devi's presentation

John Kirkpatrick, MD
Duke University
John Kirkpatrick, MD, PhD joined the Department of Radiation Oncology at Duke University in 2004, immediately after completing his residency at Duke in Radiation Oncology.  His clinical responsibilities have focused on tumors and benign disease of the brain and spine, and he currently lead the clinical program in CNS Radiation Oncology at Duke.  His research interests include optimizing clinical outcomes in treatments of primary and metastatic tumors of the CNS, the development and application of stereotactic radiosurgery and radiotherapy techniques and mathematical modeling of the response of tumors to ionizing radiation.   Dr. Kirkpatrick is currently an Associate Professor of Radiation Oncology and Neurosurgery, the Clinical Director of the Department of Radiation Oncology, a Co-Director of the Center for Brain and Spine Metastasis at Duke, and a member of the Preston Robert Tisch Brain Tumor Center and the Duke Cancer Institute.
Visit Dr. Kirkpatrick's webpage
View Dr. Kirkpatrick's presentation

Kelly Marcom, MD
Duke University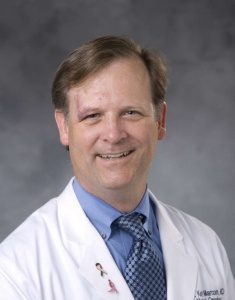 Clinically, Dr. Marcom works as a medical oncologist in the multidisciplinary breast cancer clinic. He participates in clinical trials investigating new chemotherapeutic and biologic treatments. In addition, he is developing a new high risk, familial cancer clinic. This clinic will see patients and families thought to be at high risk of developing malignancies, and will interface with the forming Cancer Genetics Network. Patients and families will be counseled about their cancer risk, and identified for studying issues related to cancer genetics: determining penetrance of identified gene mutations, determining factors modifying genetic risk, prevention studies, etc. Finally, he also plans to be involved in clinical evaluation of drugs inhibiting tumor angiogenesis.
Visit Dr. Marcom's webpage
View Dr. Marcom's presentation

Beth Overmoyer, MD
Dana-Farber Cancer Institute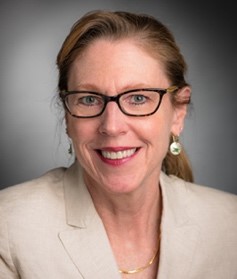 Dr. Overmoyer launched the Inflammatory Breast Cancer (IBC) Program at the Dana-Farber Cancer Institute in 2009, where she continues to serve as its Director focusing on the development of IBC research programs and clinical trials. She began her oncology career in 1989 at the University of Pennsylvania, where she trained in breast cancer and began her studies on inflammatory breast cancer. She went on to develop the breast cancer program at the Cleveland Clinic and later became the Director of Breast Cancer Research and the Director of the Clinical Trials Core at the Case Comprehensive Cancer Center in Cleveland.
Visit Dr. Overmoyer's webpage
View Dr. Overmoyer's presentation

Neil Spector, MD
Duke University
Dr. Neil Spector completed a medical oncology-hematology and bone marrow transplant fellowships at Massachusetts General Hospital and Dana-Farber Cancer Institute, Harvard Medical School, where he remained on the faculty as an attending physician, pursuing his research on the molecular events that promote the switch from a normal to malignant cells. From 1998 through 2006, Dr. Spector directed the Translational Oncology Research Program at GlaxoSmithKline where his innovative bench to bedside strategy is credited with leading to FDA approval of two molecularly targeted therapies, (i) nelarabine, an ara-G prodrug approved for the treatment of pediatric T-cell acute lymphoblastic leukemia; and (ii) lapatinib, the only small molecule inhibitor of the EGFR and HER2 tyrosine kinases currently approved for the treatment of HER2 overexpressing breast cancer. His application of translational research to the preclinical and clinical development of lapatinib remains an example of how precision oncology can transform treatment of cancer patients, and facilitate the development of targeted cancer therapies. He was instrumental in pursuing one of the largest clinical trials specifically dedicated to women with IBC, demonstrating the importance of HER2 as a therapeutic target in HER2+ IBC. In 2006, Dr. Spector joined the faculty at Duke University School of Medicine where he is currently the Sandra Coates Associated Professor in Breast Cancer Research. His research focuses on elucidating molecular mechanisms of therapeutic resistance to targeted therapies and strategies to prevent and/or overcome resistance, and more recently, the design of targeted strategies to block specific steps in the earliest stages of cancer development. He was selected by his peers as a Komen Research Scholar, a group representing the top 50 breast cancer researchers from around the world. In addition to his research, Dr. Spector continues to see oncology patients and was recently appointed National Director of Precision Oncology for the VA Healthcare System. Dr. Spector also detailed his personal journey with Lyme disease and the life-threatening cardiac complications that ensued in his recent book, Gone In a Heartbeat: A Physician's Search for True Healing.
Visit Dr. Spector's webpage
View Dr. Spector's presentation

Naoto Ueno, MD
MD Anderson Cancer Center
Dr. Ueno is the is the Executive Director of the Morgan Welch Inflammatory Breast Cancer Research Program and Clinic. His laboratory focuses on both clinical and translational research related to triple-negative breast cancer (TNBC) and inflammatory breast cancer (IBC). Our research group's goals are to develop novel therapeutic approaches and translate preclinical findings to clinical trials. The projects in my laboratory include elucidating the role and the underlying mechanism of several signaling pathways, including epidermal growth factor receptor, transforming growth factor beta (TBF-b), c-Jun N-terminal kinase (JNK), and Axl receptor tyrosine kinase, in promoting the progression of TNBC and IBC. My research also focuses on determining the impact of the tumor microenvironment on the efficacy of targeted therapy and establishing novel therapeutic approaches by modulating the tumor microenvironment. My major extramural fundings are R01, R21, CPRIT, and BCRF. I have more than six ongoing investigator initiated clinical trials for patients with IBC, TNBC, and bone metastasis.
Visit Dr. Ueno's webpage
View Dr. Ueno's presentation

Benjamin Vincent, MD
University of North Carolina at Chapel Hill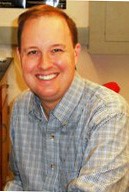 Dr. Benjamin G. Vincent is an Assistant Professor of Medicine, Division of Hematology/Oncology, and Faculty Member of the Curriculum of Bioinformatics and Computational Biology at the University of North Carolina. The goals of his research are: 1) To understand the immunobiology of breast and bladder cancers using immunogenomics and cellular immunology tools, and 2) To translate that understanding into improved immunotherapy treatment strategies.
Visit Dr. Vincent's webpage
View Dr. Vincent's presentation

Kevin Williams, PhD
North Carolina Central University
Dr. Kevin P. Williams, Ph.D. is an Associate Professor in the Department of Pharmaceutical Sciences and a faculty member of the BRITE Institute at North Carolina Central University. Dr. Williams has over 30 years combined experience in both academic and biopharmaceutical-based research with a focus on cancer and drug discovery. Dr. Williams received his B.Sc. in Biochemistry from the University of Bath in the UK and received his Ph.D. in Biochemistry from the University of Cambridge (UK). He completed his postdoctoral work at Massachusetts General Hospital and the Joslin Diabetes Center in Boston. Prior to joining NCCU in 2007, he spent six years as a Senior Scientist at Biogen in the Department of Protein Engineering and four years at Amphora Corp as Director of Enzyme Drug Discovery. At NCCU, he has obtained NIH, DOD and Komen research support and serves as the NCCU PI for the Duke/NCCU BIRCWH and P20 programs. His lab currently focuses on identifying novel modulators of the hedgehog pathway. He is co-author of over 50 publication and co-inventor on 9 patents.
Visit Dr. Williams' webpage
View Dr. Williams' presentation

Wendy Woodward, MD
MD Anderson Cancer Center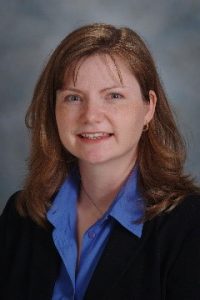 After completing her BS at Mount Holyoke College in South Hadley Massachusetts, Dr. Woodward completed the M.D. PhD program at Thomas Jefferson University in Philadelphia Pennsylvania in 2000. Her PhD in the laboratory of Dr. Rocky Tuan, PHD in Molecular and Developmental Biology demonstrated the role of N-cadherin in mesenchymal stem cell differentiation and cartilage development.  After Internship at Albert Einstein Medical Center in North Philadelphia in 2001 she joined the Radiation Oncology Residency Program at the University of Texas M.D. Anderson Cancer Center. During that time she did a fellowship in mammary gland biology with Dr. Jeff Rosen at Baylor College of Medicine. She then joined the faculty at M.D. Anderson Cancer Center where she is now the Breast Radiation Oncology Section Chief and an active physician-scientist studying stem cells and the microenvironment and inflammatory breast cancer (IBC). She was among the first to demonstrate that stem-like cells in the mammary gland are resistant to radiation. Her lab provided provocative evidence that the clinical presentation of IBC may stem as much from stromal priming of the normal breast as from intrinsic tumor factors. M.D. Anderson opened the first dedicated inflammatory breast cancer research program in 2006 and Dr. Woodward serves as the Deputy Director of this multi-disciplinary program of over 50 people. She is actively involved in national clinical trial development through the NRG and is the co-director of translational science for the breast working group at NRG.
Visit Dr. Woodward's webpage
View Dr. Woodward's presentation