Water Quality Classroom Resources
Duke's Community Science Initiative combines community science with environmental literacy activities in order to connect middle school students to water quality issues in their local communities. This program is meant to be interdisciplinary in nature in order to allow students to explore and discover how water quality impacts them and the community.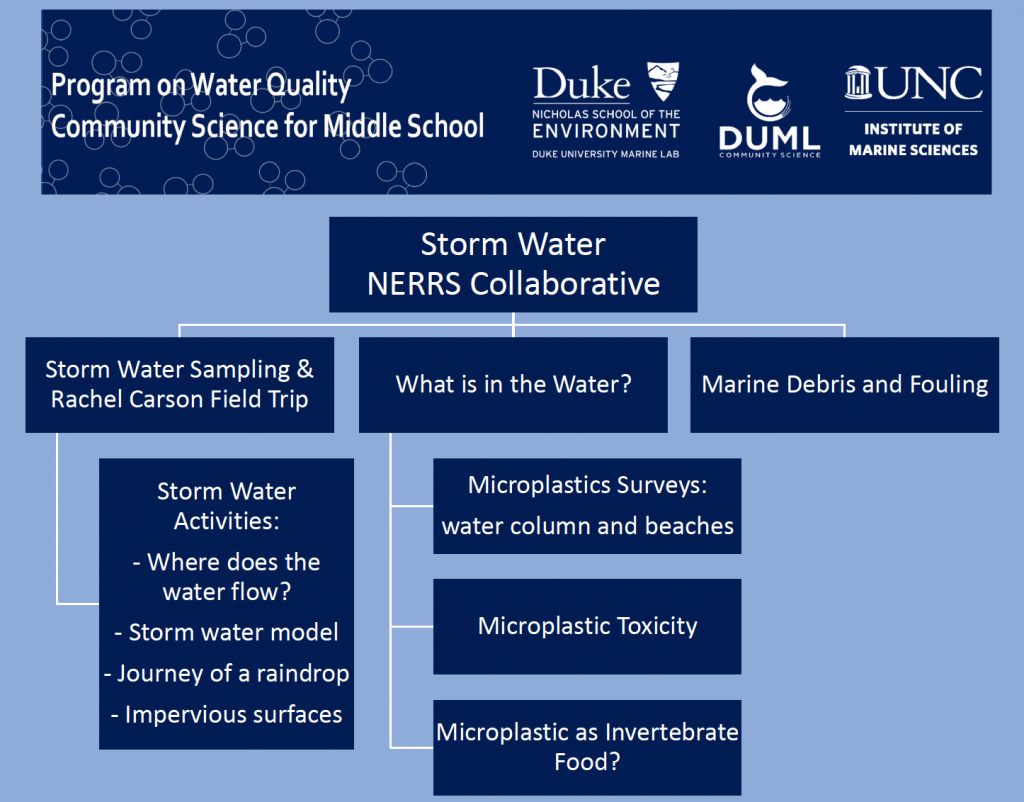 Our lesson plans and activities serve to introduce middle and high school students to the concepts of storm-water runoff and have them consider how to lessen its effects. We aim to stress connectivity between different components of a watershed, as well as connections to our environment. These lesson plan links students with local researchers and new technology in order to spur creative thinking. Activities are locally focused in order to inspire students with experiential-based learning in their schoolyard and community. It is our goal to provide educators with hands-on exploration activities to get students to consider important water quality issues in a way that integrates into existing curriculum.
Water Quality Classroom Activities:
Microplastics in the Water Column
Microplastic Toxicity
Microplastics as Invertebrate Food