DUML's Community Science Program on Water Quality
Thanks to our funders National Science Foundation (NSF) and National Estuarine Research Reserves (NERSS), DUML Community Science Initiative offers various opportunities for water quality research and education to local middle schools, high schools, and after-school programs.
Middle School Programs
In partnership with the University of North Carolina-Institute of Marine Sciences (UNC-IMS), middle school students take part in an all-day field trip to the Duke Marine Lab to conduct water quality and toxicity experiments and ride over to Rachel Carson Reserve for field research.
High School Programs
DUML Community Science Initiative partners with local AP Biology and AP Environmental Science students to conduct toxicity experiments in their classrooms or at the marine lab. From investigating the concentration of cigarette filters needed to kill sea monkeys to feeding microplastics to anemones, this program allows high school students to see firsthand the effects of pollution on marine organisms.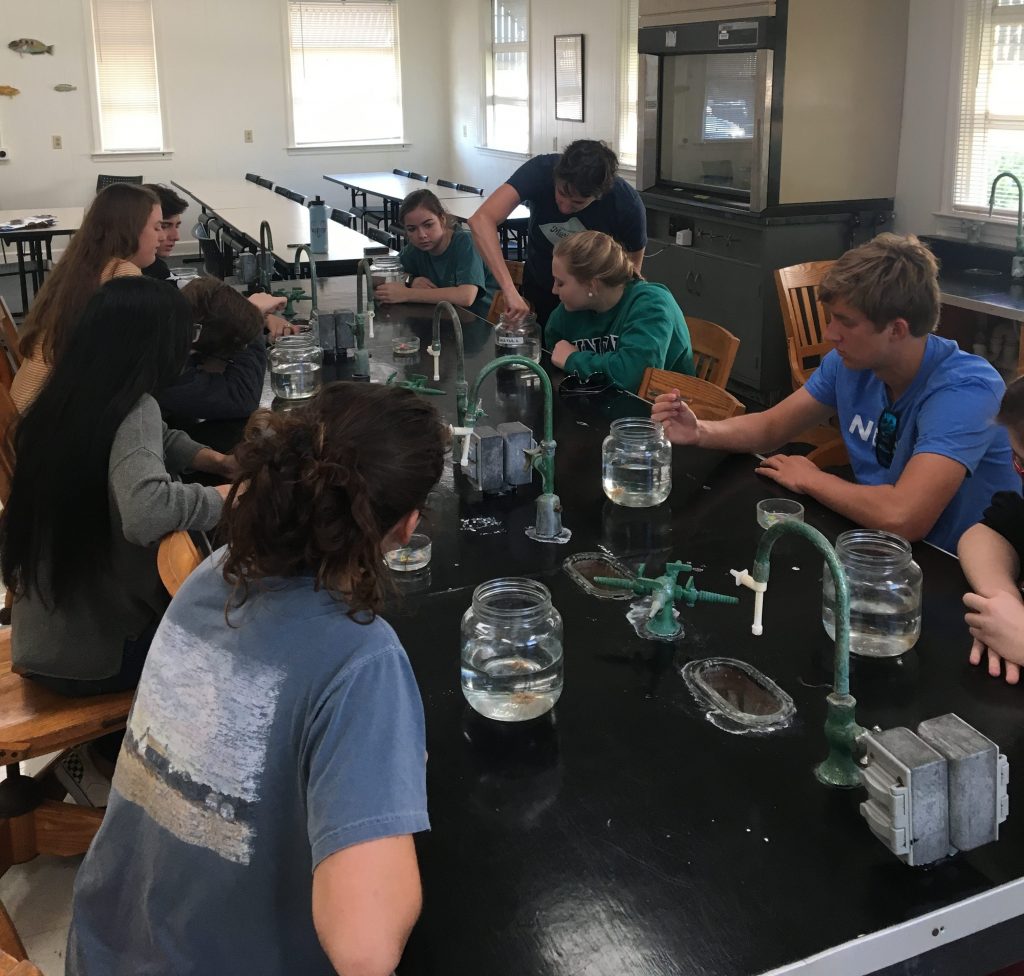 After School Programs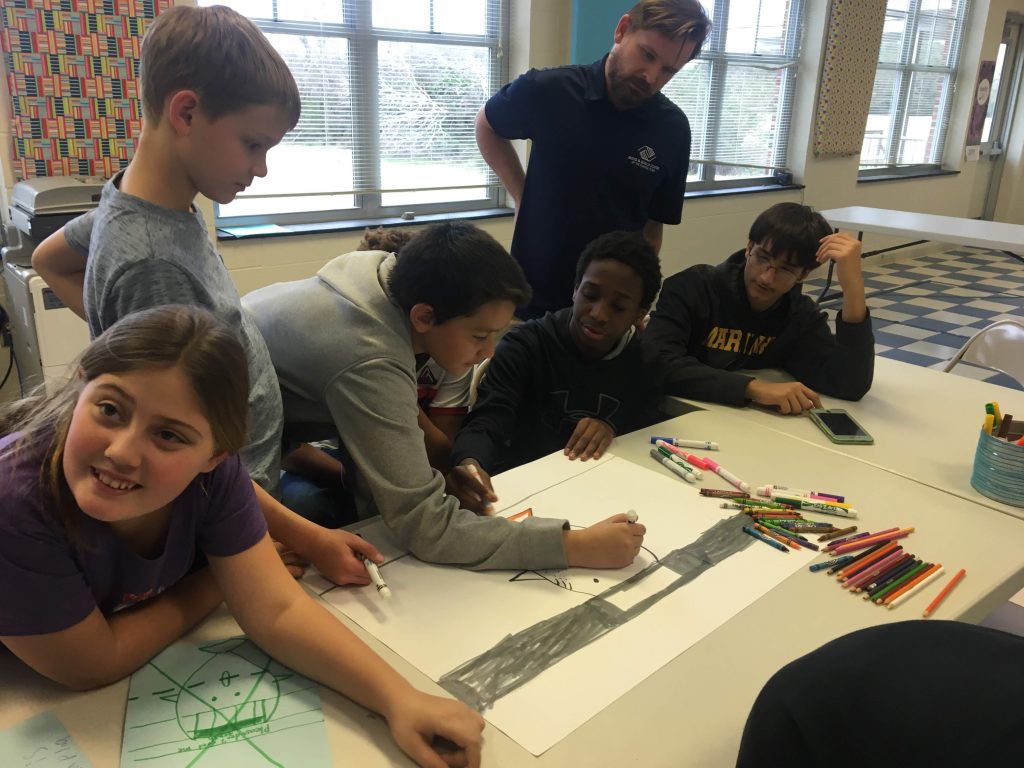 In partnership with the North Carolina Coastal Federation (NCCF), the DUML Community Science Initiative offers a 12-week marine debris and water quality program at the local Boys & Girls Club. Local clubs participate in storm drain art and mapping to educate others about stormwater runoff.