Marine Debris Vision Workshop
On April 11th, 2017 we hosted 33 teachers, community members, and scientists at our Marine Debris vision workshop. This vision workshop brought together leading educators, resource managers, and scientists around Carteret County and identified key opportunities and activities for DUML's Marine Debris Community Research Project.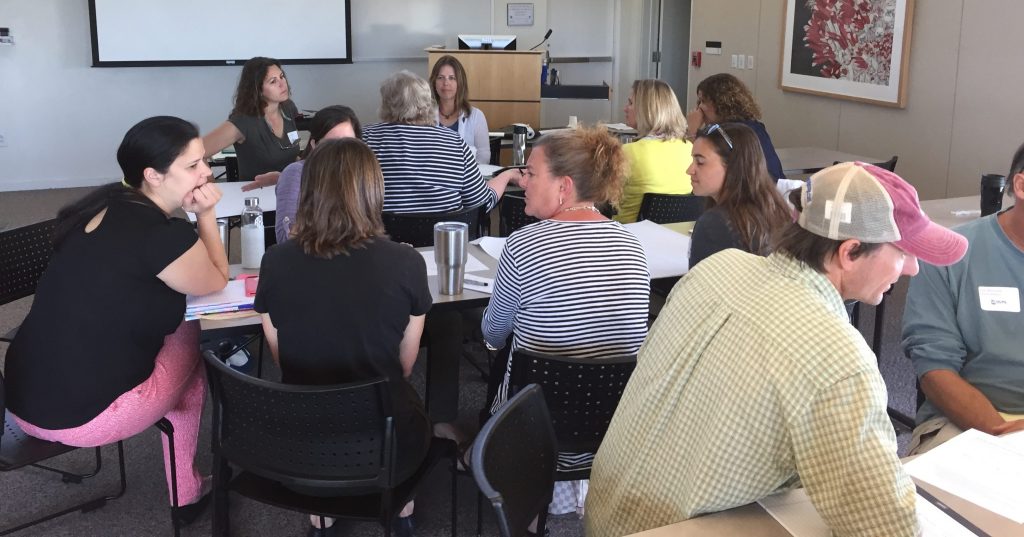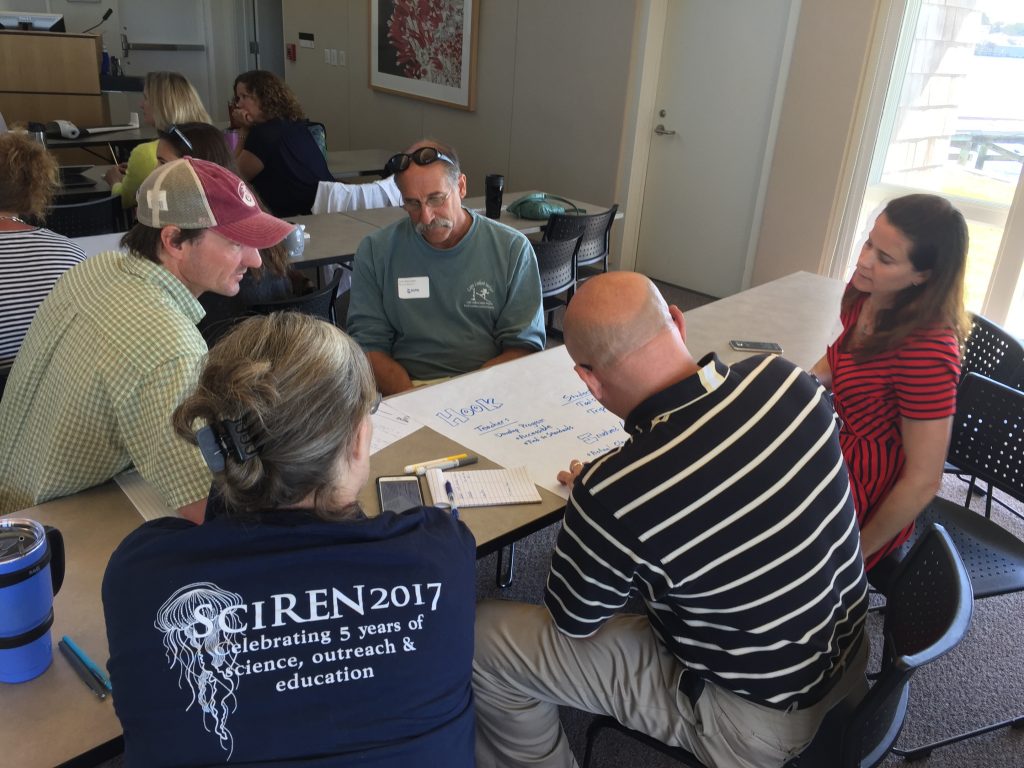 Our goal was for the vision workshop to shape ways in which DUML's marine debris research can be holistically incorporated into elementary school curriculum (focusing on grade four, but including follow-up activities/curriculum for grade 5); and we received INCREDIBLE ideas and input.
The results of this workshop informed our community research team on the types of programming that our schools/teachers/community want to see as part of the Marine Debris Project. The community research team (which includes volunteer teachers and community experts!) designed a community science research and education program that addresses these programmatic needs within the confines of logistical realities surrounding marine debris research.
Marine Debris Teacher Workshop
DUML Community Science Team partners with North Carolina State University to hold a 2-day annual summer Marine Debris Workshop. This workshop provides a background in marine debris, practice participating in program activities, training in a variety of concepts, and collaboration between educators for curriculum planning. This program is interdisciplinary, so art, math, science, ELA, and technology teachers from all across North Carolina are welcome to attend!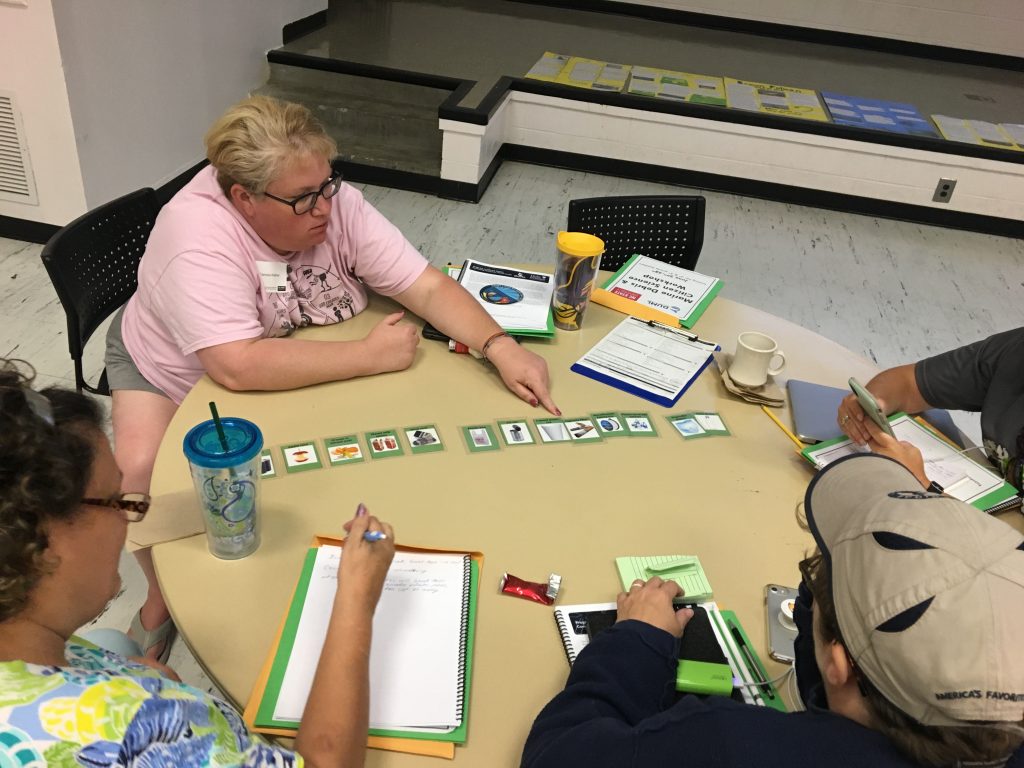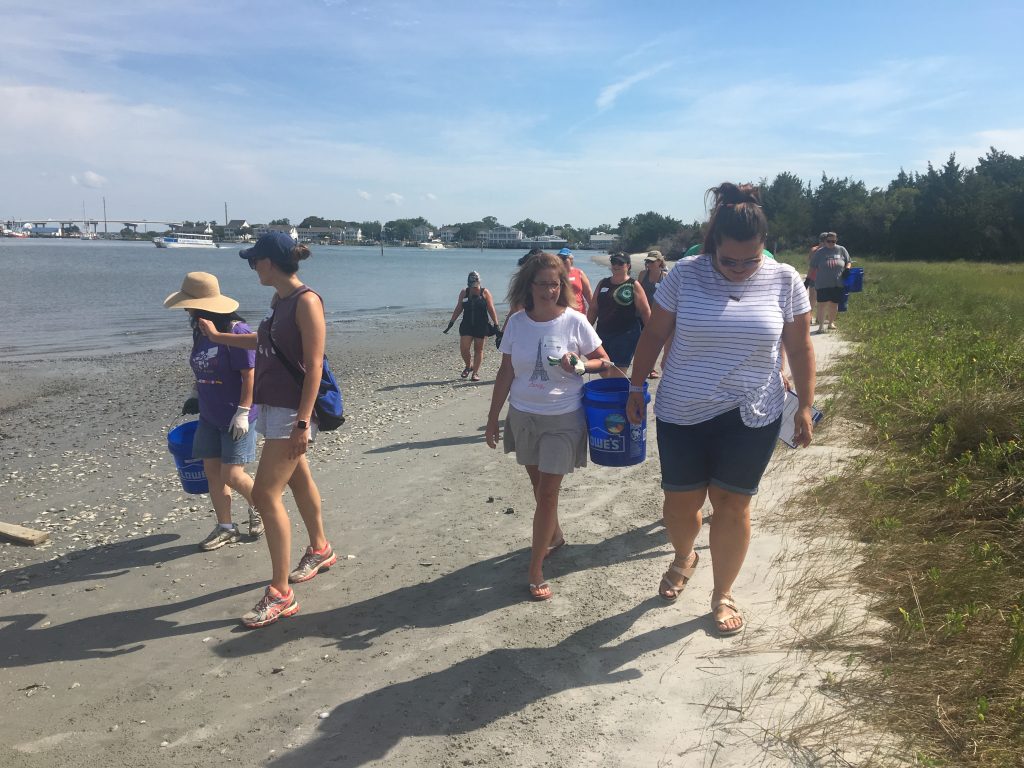 Marine Debris Pilot Program
On June 2nd and 5th, 2017 we ran two pilot programs for the Marine Debris Community Science project with fifty-one 4th Grade students at Tiller and Beaufort Elementary School. The 4th grade students collected over 200 lbs of trash with plastic bags, plastic bottles and food wrappers being the most numerous items! Students also participated in Marine Debris activities around english language, poetry and art.
Since this pilot program in 2017, 4th- and 5th-graders across the state have participated in marine debris programming. Teachers from a variety of disciplines incorporate marine debris curriculum into their classroom standards.
Marine Debris Evaluation
In May 2018, we evaluated our first year-long marine debris program by interviewing the fourth grade participants from Tiller Elementary School, Beaufort Elementary School, and St. Egbert's Catholic School. We asked the students a variety of questions to determine what they learned, if the program had an impact on them, if they were going to change any of their behaviors, and if they had told friends or family members about what they'd learned. Here is a video created using the photo voice method to summarize the students' takeaways and display pictures of them engaging in the marine debris activities:
What we have done at-a-glance:
Developed curriculum for the marine debris project (spring 2017) 

Designed and piloted the activities with two classrooms (spring 2017)
Revised the project/curriculum with feedback from the pilot activities and created the DUML Marine Debris Curriculum workbook (summer 2017)
Hosted teacher training workshop for Marine Debris Community Research (Summer 2017, 2018, and 2019)
Ran Marine Debris Community Research programs in 4th and 5th grade classrooms throughout Carteret County (fall 2017-ongoing)