In 2017, Duke University Marine Lab launched its first community science research project focusing on marine debris. The year-long interdisciplinary program developed by DUML researchers, local teachers, and community members is intended for fourth and fifth grade classes in Carteret County. After learning about marine debris in their classrooms, students traveled to DUML to go out in the field and collect marine debris in the Rachel Carson Reserve.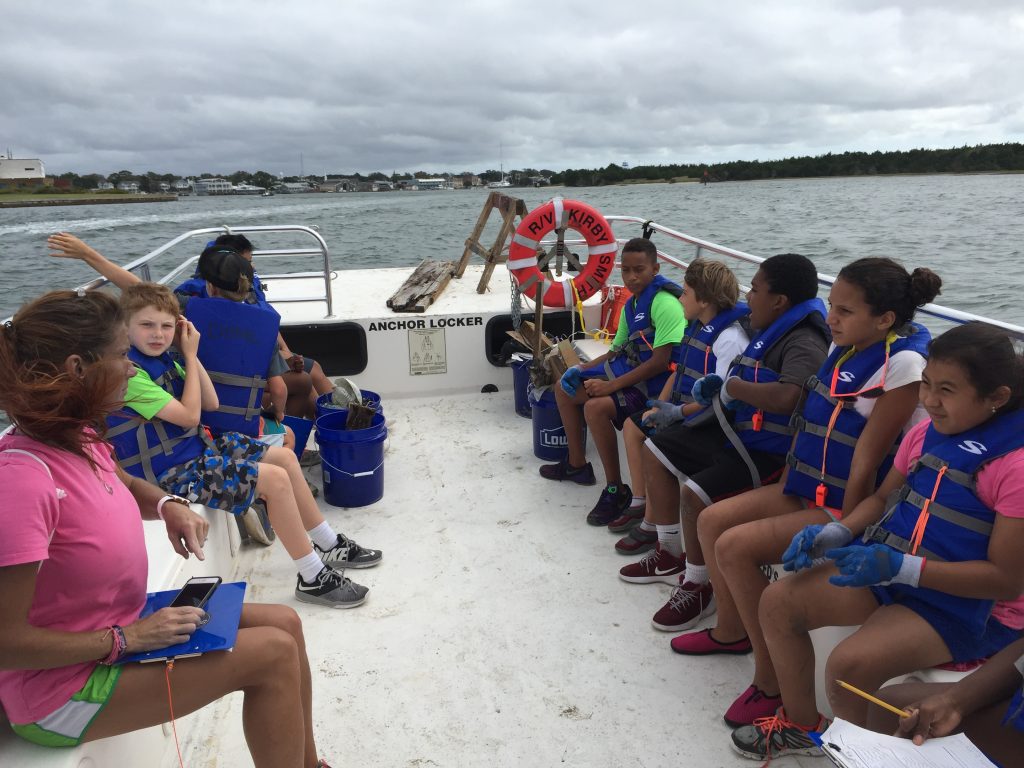 This fall we had 19 classes from Morehead City Elementary, White Oak Elementary, and Beaufort Elementary visit DUML to conduct marine debris cleanups (students at Tiller School and St. Egberts are scheduled for this spring). In just three months, we collected 1,802 POUNDS of marine debris. The most abundant item the students collected were cigarette butts with a total of 1,713. Students also collected a total of 638 plastic bags, 427 plastic bottles, 93 plastic straws, and 26 balloons. Some the most unique pieces of marine debris that were collected included a bike handle, a rug, light bulbs, a skateboard, and even a wedding band!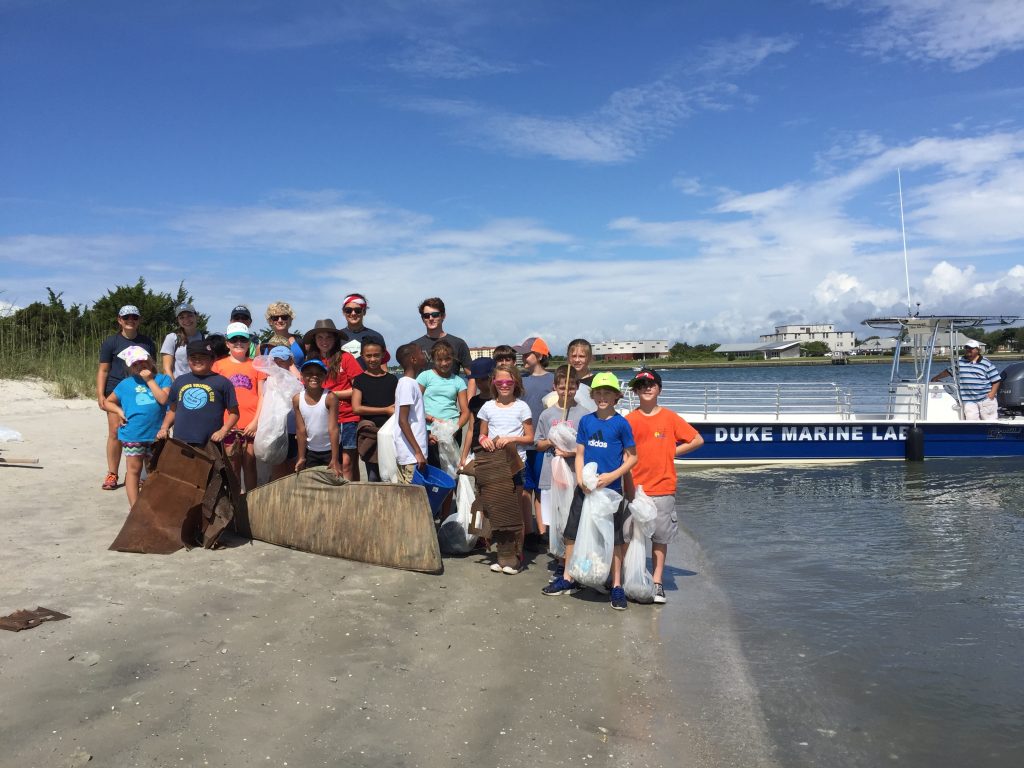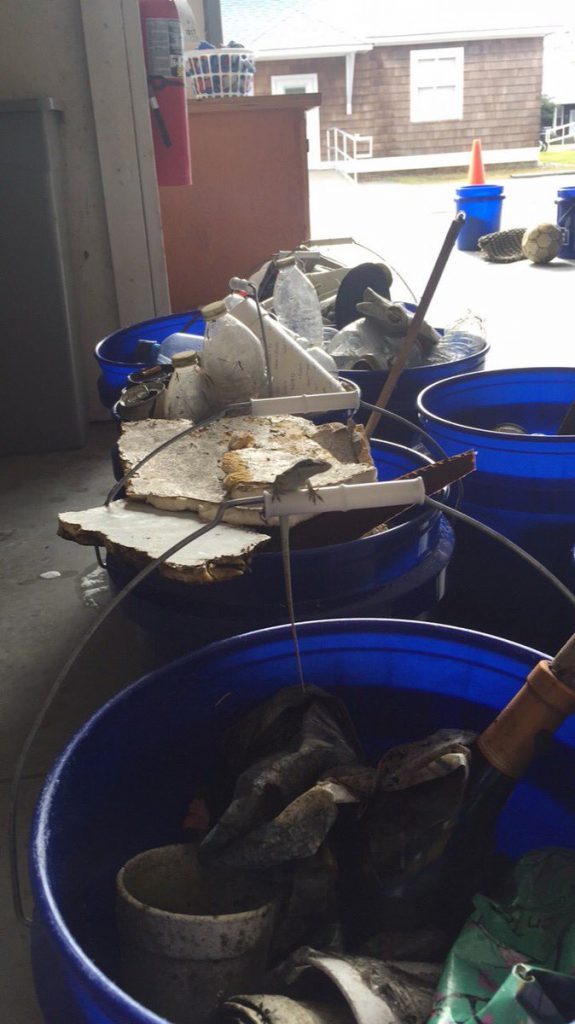 The collected marine debris were taken back to DUML to be weighed, cleaned, and sanitized. After picking the pieces of marine debris that were deemed "art-worthy", the students took them back to their classrooms to make marine debris art mosaics and sculptures.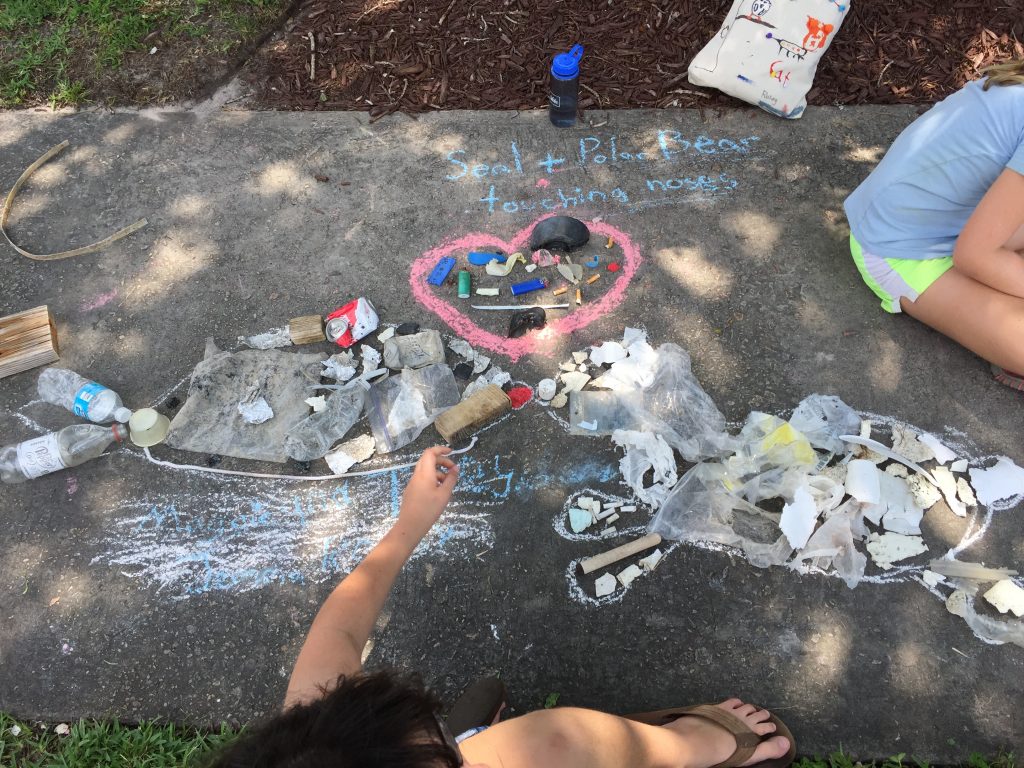 Thank you to all of the teachers who came to the vision workshop, piloted the program with their classes, and helped launch the marine debris program in their schools!