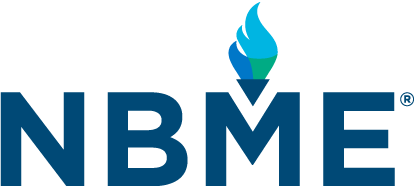 March 2023
NBME, an assessment organization supporting medical education and health care, has awarded The Center for Pathway Programs an NBME Philanthropic Initiatives Grant in the amount of $25,000. The award is meant to support the development of The Center's forthcoming web platform. 
The Center's platform uses a powerful algorithm that matches learners to pathway programs based on demographic information and interests. The tool then tracks progression through the program and recommends successive opportunities according to eligibility. Thus, learners are given an easy way to chart and navigate the academic and career pathways of their own making. 
The current phase of platform development focuses on the refinement of a common app mechanism whereby users can apply to multiple opportunities at once. Additional enhancements include refining the functionality that enables program administrators to review applications, select candidates, and notify users of their application status, all within an easy-to-use site. The Center's ultimate goal is to decrease barriers to access for historically marginalized learners.
"NBME is proud to support the efforts of The Center for Pathway Programs," said Allison Acevedo, Philanthropy Director. "The Center's platform is an important step toward mitigating the administrative burden of operating pathway programs and encourages an ecosystemic—rather than siloed—approach to pathway learning. Innovations like these recenter focus on what truly matters: creating pathways to success that are sustainable, effective, and more widely accessible."
Staff at The Center are eager to continue the progress that has been stewarded thus far and see this funding as an encouraging addition to the momentum. "This award represents not only an interest but a commitment toward supporting underserved learners," says Amber Richardson, Senior Program Coordinator. "Having one centralized place to find, administer, and evaluate pathway programs is a game-changer for anyone seeking to seize–or share—opportunity. NBME is an exemplary partner in this work, as they understand the vision and trust our ability to execute."
Funding from NBME provides critical support for achieving The Center's objectives. Click here to learn about The Center. Click here to explore the platform.
###