Location: Sydney, Australia
Dates: November 12-19, 2014
The World Parks Congress (WPC) is hosted by the World Commission on Protected Areas, one of the IUCN's oldest commissions. Held every 10 years since 1962, the WPC is the "world's premier global forum for setting the agenda for protected areas." Unlike the IUCN Member's Assembly that meets at the World Conservation Congress, the WPC has no formal decision making authority. Rather, it promotes and encourages the expansion of protected areas and information exchange on best practices for achieving this goal.
We conducted our 4th CEE the WPC with a group of 9 core researchers. Before the event and on-site, we also collaborated informally with 4 other colleagues who share our interests in global conservation governance and who were interested in learning more about our methods.  
Team members:  Leslie Acton, Lisa Campbell, Catherine Corson, Noella Gray, Rebecca Gruby, Ken MacDonald, Sarah Milne, Kim Marion Suiseeya, Peter Wilshusen.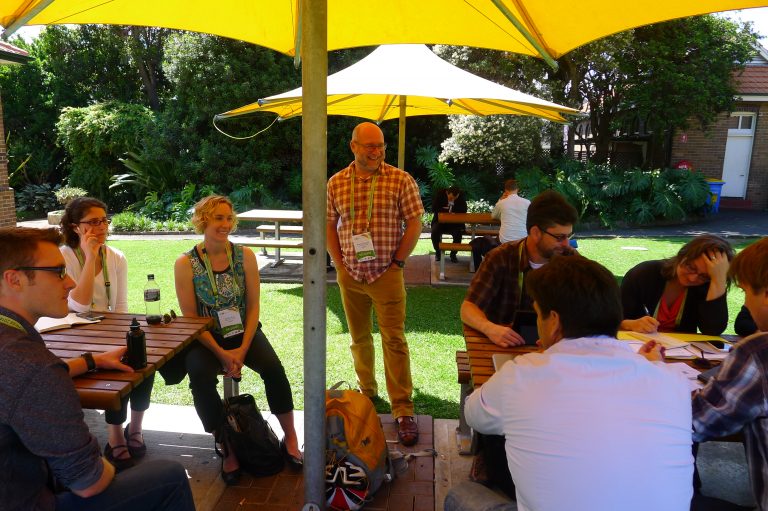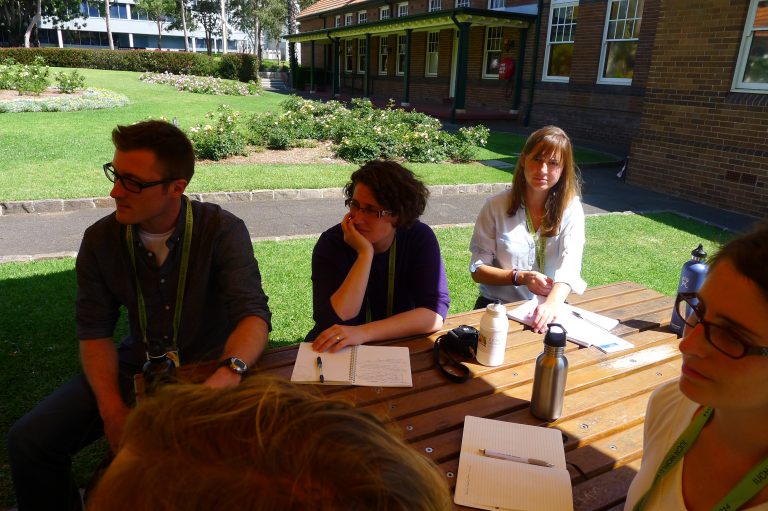 Without core funding to support a large team, and with the costs of travel to Australia, this CEE involved our smallest team, and the lowest level of student participation. However, all faculty team members had participated in at least 1 CEE before and we continued our small group structure from Rio+20, focused on human rights, marine conservation, and business and biodiversity. 
The marine sub-group undertook their CEE research in the context of a new collaborative research project that emerged from past CEE work, in which they had noted the emerging phenomenon of very large marine protected areas (LMPAs, defined at >100,000km2). Rebecca Gruby led a proposal to study the 'human dimensions' of LMPAs at five field sites around the world (Gruby et al. 2015, 2017). The WPC was an opportunity to continue the CEE work, and also to interview WPC participants involved with emerging LMPA sites and to seek their input into our overall research questions.  While we always envisioned that CEE researchers would connect our work to more traditional field sites, this is the first instance in which CEE directed us to undertake new site based research.
Key Collaborative Findings
Even without a decision making mandate, texts produced by the WPC seek to influence other organizations and meetings within the governance assemblage
Lack of a 'formal' decision-making role can allow small groups of key players to contribute to and frame outcome texts
IUCN program staff recognize how their place in the program influences their visibility and ability to promote core program messages
Global conservation governance can be conceptualized as an assemblage
Photos by CEE Team Members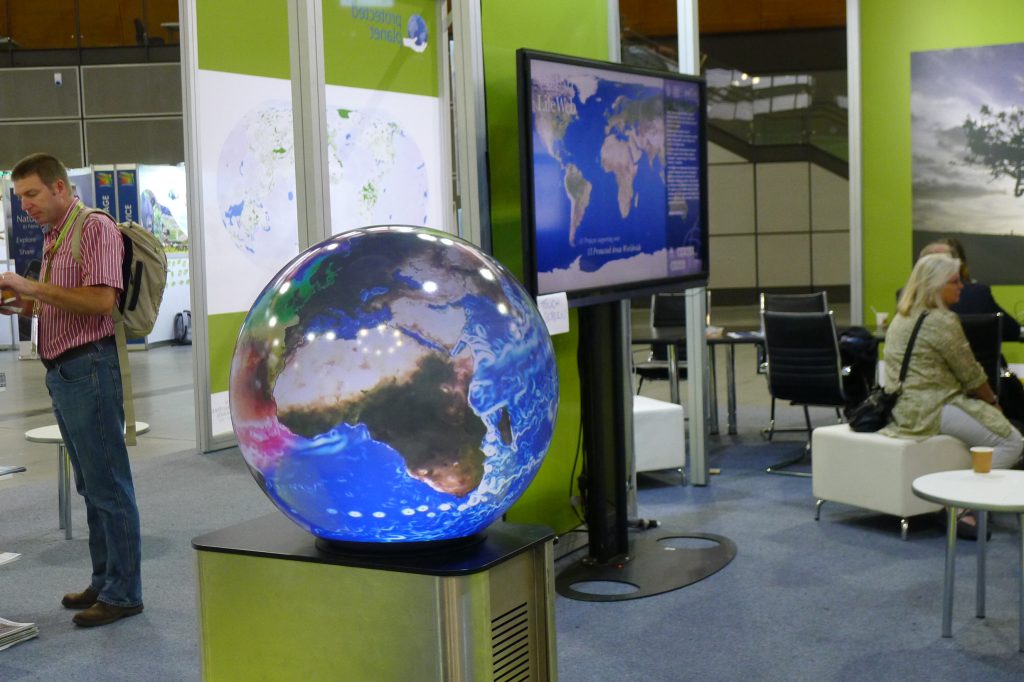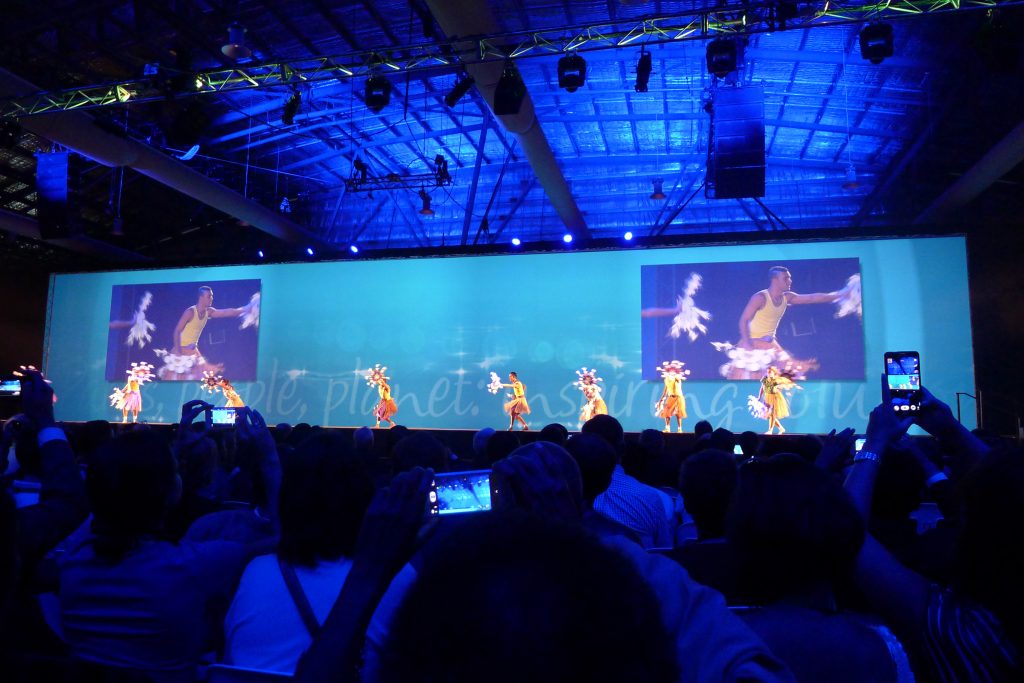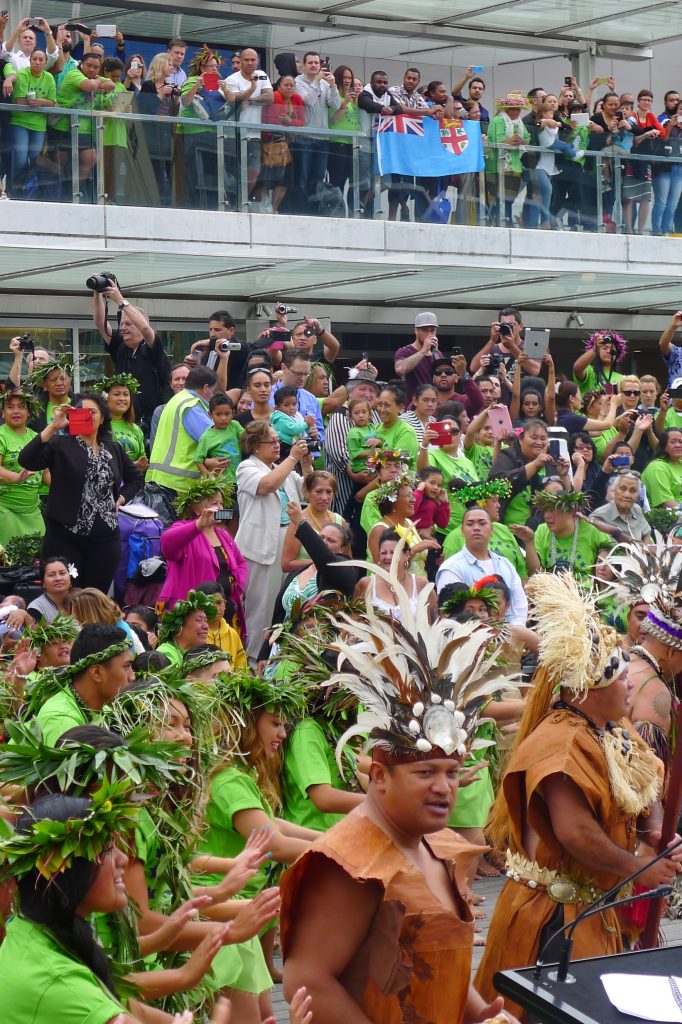 Funding was provided through internal resources.
Campbell, L.M. and N.J. Gray. 2019. Area Expansion Versus Effective and Equitable Management in International Marine Protected Areas Goals and Targets. Marine Policy, 100: 192-199. doi:10.1016/j.marpol.2018.11.030
Corson, C. J. Worcester, I. Flores-Ganley, and S. Rogers. 2020. From Paper to Practice? A Rights Based Conservation Approach. Journal of Political Ecology, 27:1
Gray, N.J. 2018. Charted Waters? Tracking the Production of Conservation Territories on the High Seas. International Social Science Journal 68 (229-230): 257-272. doi:10.1111/issj.12158.
Gruby, R.L., N.J. Gray, L.M. Campbell, and L. Acton, 2016. "Toward a Social Science Research Agenda for Large Marine Protected Areas." Conservation Letters 9 (3): 153-163. 
Suiseeya, Kimberly R Marion, 2015. The politics and practices of indigenous representation in global environmental governance. Politics, 24:6:894-912.