The CASE i3 program for students at the Fuqua School of Business includes coursework, student leadership, consulting, and mentoring.  CASE i3 is managed by CASE i3 Fellows (second year MBA students) who take on leadership roles managing client projects, working with practitioners in the field, managing the Fuqua Sustainable Impact Student Investment Fund, and working on other projects with CASE.  Since CASE i3 launched in Fall 2011 we have had hundreds of students participate in the program, and we currently have many Duke and Fuqua alumni working in impact investing.
Current Student Leaders: CASE i3 Fellows 2021-2022

Meg Rudy, Fellow and Co-Chair

Prior to Fuqua, Meg led programs on social investment as the Director of Programs and a founding team member at Purpose in Motion (PIM), a Beijing social enterprise which partners with local and global stakeholders to advance China's emerging philanthropic sector. Previously, Meg developed institutional fundraising strategies for a portfolio of diverse non-profit clients as a Senior Associate at Elevate, an impact consulting firm. These experiences ground Meg in a mission to leverage innovative capital solutions to support underserved entrepreneurs and mission-driven business leaders seeking to scale. At Fuqua, Meg was a founding member of the Fuqua Sustainable Impact Fund, is Co-Chair of CASE i3, a CASE Fellow, and a cabinet member of BLMBAO (Allyship).
Benjamin Sain, Fellow and Co-Chair
Formerly a founding partner of Rondure Global Advisors, a woman-owned asset management firm, Benjamin worked as an analyst over global equity markets. He gained his initial exposure to impact investing by helping Rondure create its initial framework to incorporate impact initiatives and ESG metrics into their investment process. At Fuqua, Benjamin is Co-Chair of Case i3, a founding member of the Fuqua Sustainable Impact Fund, Co-President of the Fuqua Table Tennis Club, and a cabinet member with the schools Retail Luxury Brands Club.
Eliza Borish, Fellow
Prior to attending Fuqua, Eliza spent over three years at Darktrace, a rapidly growing cyber security company focused on Artificial Intelligence, most recently having served as Chief of Staff. Eliza's interest in impact investing stems from her involvement with the Robin Hood Foundation, New York City's largest poverty-fighting organization and a pioneer in the venture philanthropy space. At Fuqua, Eliza is a Forte Fellow, Career Fellow, and Admissions Fellow. Eliza is also a cabinet member of the Media, Entertainment and Sports Club (MES) as well as the Duke MBA Consulting Club (DMCC) where she focuses on issues surrounding Diversity, Equity, and Inclusion. Eliza spent her MBA Internship at Deloitte Consulting as a Strategy Summer Associate and is a proud alumna of the University of Michigan – Gerald R. Ford School of Public Policy.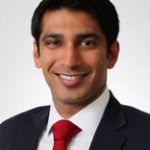 Vishrut Chatrath, Fellow
Prior to Fuqua, Vishrut was a consultant at PwC advising FTSE 100 clients on M&A integration, regulatory and finance transformation projects. He developed an interest in impact investing while advising on seed funding for EcoSync, an energy efficiency start-up that reduces buildings' carbon emissions. Vishrut has worked on sustainability projects through the experiential learning programs at Fuqua; as CASE i3 associate at SEI, an asset manager, on the climate change strategy and as an intern at StepStone Group, a $450B private equity fund of funds, on GP due diligence and thematic market maps. He is the co-president of the Private Equity club, Treasurer of the Net Impact Cabinet and a Board Associate at SOSA, a non-profit that provides science education to underprivileged children. Most recently, Vishrut interned at Morgan Stanley in the Real Assets Sustainability team. He supported the development of an ESG policy and due diligence process for the private credit fund and created a sustainability training for Real Estate professional. Vishrut is a CFA Charterholder with ten years' experience in financial services.
Reem Fatayerji, Fellow
Prior to attending Fuqua, Reem helped build a start-up consulting agency in San Diego serving 300 nonprofits across the United States. During her time at the organization, she helped build out their sales team, set up systems to scale the organizations operations and business development partnerships, and structured their finances. Her social impact journey formed while navigating the Nonprofit space for the varying clients needs, and soon realized the opportunity for nonprofits to measure their impact. While building out the Impact Measurement venture for the company, she found and fell deep into the Impact Investing field. At Fuqua, Reem is on the Net Impact Cabinet, the Volleyball Club Cabinet, a Forte Fellow, and Career Fellow mentoring First Year Candidates. Reem spent her summer at Cambridge Associates, helping a private client shift their portfolio to include diversity and impact managers into their portfolio, by considering current exposures to identify sources of funding and make the case to shift towards impact. Post-MBA, Reem hopes to work within a direct investing organization within the circular economy space.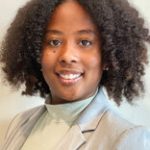 Daria Jordan, CASE i3 Fellow
Daria is a second-year MBA candidate at Duke University's Fuqua School of Business. Prior to starting her MBA, she studied computer science at Spelman College and then transitioned into her full-time career at Deloitte Consulting as a technology consultant. While transitioning to Fuqua, Daria engaged in pro-bono social impact consulting projects. At Fuqua, Daria focuses on finance and social entrepreneurship and spent her summer at Microsoft as a Product Manager. She is an NC IDEA Fellow, where she is able to cultivate her investing and advising in early-stage tech companies skillsets, as well as Fuqua Pride Social Chair and BLMBAO Alumni Relations Vice President. Daria hopes to not only become a catalyst for social impact within the tech industry, but also utilize her entrepreneurial mindset to start her own social impact venture fund.
Pierce King, Fellow and Student Fund Manager
Prior to Fuqua, Pierce served as an Associate Investment Director at Cambridge Associates where he helped family office and non-profit institutions, ranging from $200 million to $4 billion in assets, build and maintain diversified investment portfolios. He was also an active member of the firm's Sustainable and Impact Investing (SII) group and led due diligence efforts on Venture Capital managers investing in the renewable energy sector. Pierce spent his MBA internship at Clean Energy Ventures, an early-stage Venture Capital fund investing in breakthrough climate tech companies. At Fuqua, Pierce is Co-Manager of the Fuqua Sustainable Impact Fund, Student Representative for the Fuqua Board of Visitors, Associate for the Duke Angel Network, Co-President of the Entrepreneurship and Venture Capital Club, and an EDGE Fellow.
Cayla Matsumoto, Fellow
Cayla is a dual-degree Masters student shared between Fuqua and the Sanford School of Public Policy. She is an Americorps and Peace Corps Alumna. Prior to grad school, She worked for 5 years at the Council of Development Finance Agencies, a national trade association that deals with teaching communities how to finance their community and economic development work.There she focused on food systems finance and brownfields or contaminated land revitalization. She's spent both summer internships during graduate school working with Community Development Financial Insittutions (CDFIs) and focusing on equitable investment, capital access and community revitalization Cayla's interest as a CASEi3 Fellow is to consider the different ways impact investors can be involved in grassroots community engaged investment. At Duke, she is also a Forte Fellow and Coverdell Fellow. She is TA with the Sanford School on Public Policy and Ethics, Philanthropy, and the Politics of Policy. She also TAs at the Harvard Extension in Urban Policy and Financing Community and Economic Development.
Carolina Ortega, Fellow
Carolina is a second-year MBA candidate at Duke University's Fuqua School of Business and Industrial Engineer from Peru. Prior to attending Fuqua, Carolina worked at Telefonica, Peru's largest Telecom, in strategy for customer experience meanwhile leading and supporting social impact projects sponsored by Telefonica Foundation. Carolina spent her internship at VF Corporation as a Quality Assurance Analytics Intern for emerging brands. At Fuqua, Carolina is a Keller Scholar, Forte Fellow, COLE Fellow, CASE Fellow and co-lead, member of the Gender Equity Working group, and cabinet member of the Fuqua Special Olympics Club.
Jenna Weinberg, Fellow
Jenna previously served as Vice President of CHV, a social impact consulting firm, where she built unlikely partnerships between tech and labor, encouraged institutional investors to increase investment with diverse managers, fought against white nationalism and threats to liberal democracy, and more. Her path to impact investing is rooted in her experience as a nonprofit professional and board member and foundation trustee. Post-MBA, Jenna hopes to work with families and foundations invest their capital in line with their values. At Fuqua, Jenna is a Keller Scholar, CASE Scholar and Fellow, and Forte Fellow. She was a founding member of the Fuqua Sustainable Impact Fund and is a cabinet member of MBAA DEI and BLMBAO with a focus on allyship.
Will Wise, Fellow
Prior to attending Fuqua, Will was an Associate Investment Director at Cambridge Associates in the firm's Endowments and Foundations practice, where he managed diversified investment portfolios for colleges and non-profit organizations. His interest in social impact began at Cambridge, where he advised several clients as they considered how to implement environmental, social, and governance objectives across their portfolios. In addition to his work with CASE at Fuqua, Will is a cabinet member of the Net Impact Club, an Admissions Fellow, and an active member of the Finance Club.