The CASE i3 program for students at the Fuqua School of Business includes coursework, student leadership, consulting, and mentoring. Building on the lessons of the COLE fellowship at Fuqua,  CASE i3 is managed by CASE i3 Fellows  (second year MBA students) who work in teams with CASE i3 Associates (first year and second year MBA students). The CASE i3 Fellowship and Consulting programs operate on an academic year schedule, and more detail is available for students and practitioners.
Past Student Leaders
CASE i3 launched in Fall 2011. Beth Bafford, MBA 2012, helped co-found CASE i3. Co-chairs Scott Kleiman and David Nicola, MBAs 2013, helped build it.  Since then, 115 students have been part of the program. We have many Duke and Fuqua alumni working in impact investing who were here before the program started as well.
Current Student Leaders: CASE i3 Fellows 2017-2018

Kaylan Christofferson, CASE i3 Fellow and Co-Chair

Kaylan is a dual MBA/MPP candidate at the Fuqua School of Business and the Sanford School of Public Policy. She is a North Carolina native and a proud graduate of UNC-Chapel Hill. After college, she spent three years in investment banking and capital markets at Morgan Stanley, covering a variety of corporate and sovereign clients in New York and London. After that, she served as a Business Intelligence Analyst at GlobalGiving, a Washington DC-based nonprofit, for three years. Most recently, Kaylan spent a summer working in USAID's Global Development Lab analyzing cross-sector investment models to support early-stage entrepreneurs in the developing world. In her free time, Kaylan enjoys dancing, traveling, watching UNC basketball, and she is a certified mixologist.
Tyler Clark, CASE i3 Fellow
Tyler is currently pursuing his MBA at Duke University's Fuqua School of Business, where he is concentrating in Entrepreneurship & Innovation and Strategy. Prior to Fuqua, he worked in Guatemala as an Investment Officer at Pomona Impact, a Central America-focused impact investment fund. While at Pomona Impact, Tyler led due diligence and structuring efforts in three completed investments in social enterprises located in Guatemala and Costa Rica. He also worked closely with many entrepreneurs in the region, helping them to further develop and grow their companies focused on addressing social and environmental problems in Central America. Before starting at Pomona Impact, Tyler managed investment strategy for high net worth individuals as Director of Investments at Strategic Financial Associates. At Fuqua, he is enrolled in the Program for Entrepreneurs (P4E) and is an active member of the Consulting Club, Entrepreneurship & Venture Capital Club, and Net Impact Club. He graduated from the University of Virginia, where he majored in Economics and Spanish, and is a CFA Charterholder. In his free time, Tyler enjoys working out, exploring Durham with friends, and playing/watching sports.
Manuel Costa, CASE i3 Fellow and Co-Chair

Manu is currently in the first year of his MBA degree at the Fuqua School of Business. Prior to Fuqua, Manu worked in the Latin American Headquarters of TECHO (largest Latin American based NGO that seeks to eradicate poverty through projects related to community development and emergency relief), orchestrating its efforts in Argentina, Brazil, Paraguay and Uruguay. Since graduating from the Loughborough University, Manu has worked in the process re-engineering and supply chain consulting services industry before joining the non-profit he had been volunteering for several years. At Fuqua, Manu serves on the Net Impact and Latin American Student Association cabinets. Outside of school, he loves to practice sports (soccer, rugby, tennis, cricket) and to accompany his wife's unrelenting desire to travel the world to learn from its array of cultures and cuisines.
Kushal Doshi, CASE i3 Fellow
Kushal is currently pursuing his MBA degree at Duke University's Fuqua School of Business with a concentration in finance and social entrepreneurship. Kushal serves on the cabinet of the Net Impact Club leading the Sustainable Business and Social Impact Conference. He is also a Case i3 associate. Prior to Fuqua, Kushal worked at Deloitte Consulting implementing technology solutions for global clients. He also worked as financial analyst at a Fortune 500 chemical company and as a management consultant at a boutique firm in Minneapolis. Prior to his work experience, Kushal graduated from the University of St. Thomas with a Finance and Accounting degree and earned his CPA soon thereafter. Outside of school, Kushal is a sports enthusiast and a workout fanatic. He loves to listen to music and podcasts, play tennis and follow the Green Bay Packers religiously.
Yulia Gumeniak, CASE i3 Fellow
Yulia is currently a first year MBA student at the Fuqua School of Business, with concentration in Marketing and Leadership and Ethics. At Fuqua, Yulia is a cabinet member at the Association of Women in Business, as well as Tech Symposium coordinator as part of the Tech Club. Prior to business school, Yulia worked in a PR consultancy in Ukraine, helping organizations to be more effective in their communications, which allowed her to get acquainted with areas ranging from technology to CPG to non-profits. While there, Yulia also led a number of pro-bono projects of the agency, focused on culture and education. Outside school, Yulia enjoys spending time with her two daughters, cooking, traveling and getting to know different cultures.
Katherine McNeil, CASE i3 Fellow
Katherine is currently pursuing her MBA at the Fuqua School of Business. Prior to Fuqua, she worked as a Peace Corps Volunteer teaching high school math and working with NGOs in Cameroon on business development and fundraising strategy. She managed grants to build three classrooms at a local school and to build a mushroom farm and farmer training center, and she also worked with an NGO to train primary school teachers in literacy instruction. In addition to being a CASE i3 associate at Fuqua, Katherine serves on the Sustainable Business and Social Impact convergence cabinet for the Net Impact Club, and as a non-profit board member with Fuqua on Board. She completed her undergraduate degree at Bowdoin college, graduating with Honors in Neuroscience and a minor in French. Katherine is from the San Francisco Bay Area and enjoys running marathons and cooking everything from scratch.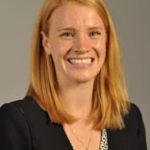 Allegra Palmer, CASE i3 Fellow
Allegra Palmer is a first year student at the Fuqua School of Business. Prior to Fuqua, Allegra worked at Women's World Banking, a global non-profit working to provide financial services to women in developing countries and home to the only gender-focused microfinance private equity fund. In addition to Case i3, Allegra serves as the Finance Deputy for the Association of Women in Business and a cabinet member of the Marketing Club. She has a BA in Diplomacy and World Affairs from Occidental College.
Christin Prats, CASE i3 Fellow
Christin is currently pursuing her MBA at the Fuqua School of Business at Duke University. Prior to business school, Christin worked in corporate strategy at a large global international development organization, FHI 360. In her previous role Christin worked on a variety of projects directly supporting executive leadership, including leading an initiative to develop a market strategy and business plan for the impact investing space. While at FHI 360, Christin also leveraged her previous work experience in management consulting to help identify and improve inefficiencies. At Fuqua, Christin is involved with the Association of Women in Business, the Finance club, and serves as a first year cabinet member on Catholics@Fuqua. Outside of Fuqua, Christin enjoys spending time with her husband and adorable dog. Christin graduated with honors from the University of Notre Dame with a degree in Political Science.
Eric Smith, CASE i3 Fellow
Eric is jointly pursuing his MBA and Master of Forestry with an eye towards a career in asset management and innovative investments with environmental impact. With a concentration in finance, he is seeking to drive capital and knowledge towards sustainable management of forest and terrestrial ecosystems for fiber and food production, managing carbon in natural resource supply chains, as well as in ecosystem market development. Prior to Duke Eric spent four years in Costa Rica both as a Peace Corps Volunteer and in working with the National Fund for Financing Forestry (FONAFIFO) in the development and commercialization of ecosystem services. He also spent two years managing third-party sustainable certifications in natural resource management. Eric most recently worked at BlackRock as part of the Impact Investing team, working on ESG integration and climate-aligned investing strategies.