The CASE i3 program for students at the Fuqua School of Business includes coursework, student leadership, consulting, and mentoring. Building on the lessons of the COLE fellowship at Fuqua,  CASE i3 is managed by CASE i3 Fellows  (second year MBA students) who work in teams with CASE i3 Associates (first year and second year MBA students). The CASE i3 Fellowship and Consulting programs operate on an academic year schedule, and more detail is available for students and practitioners.
CASE i3 launched in Fall 2011. Since then, more than 200 students have been part of the program. We currently have many Duke and Fuqua alumni working in impact investing.
Current Student Leaders: CASE i3 Fellows 2019-2020

Ineza Mutimura, CASE i3 Fellow and Co-Chair

Prior to attending Fuqua, Ineza worked with social enterprises based in South Africa, Kenya and the United States, leading multiple scaling and geographical expansion projects. She directed the opening of Moringa School in Rwanda, where she launched a coding training for women, supplying junior software developers to the growing technology industry. She was also on the founding teams of African Leadership University's Mauritian and Rwandan campuses, where she recruited the founding class in Mauritius and built the Career Development Department in Rwanda. At Fuqua, Ineza is the incoming co-chair of CASE i3 and sits on the board of Communities in Schools of Durham as part of Fuqua on Board.
Kathleen O'Shea, CASE i3 Fellow and Co-Chair
Prior to attending Fuqua, Kathleen was a Senior Associate at the Initiative for a Competitive Inner City, a nonprofit research and advisory firm focused on driving economic development in distressed urban areas. Researching and evaluating various programs supporting underserved entrepreneurs, she witnessed the potential for new ventures to address economic inequities, and the need for innovative capital solutions to help them scale. Kathleen is also a CASE Fellow and is involved with Fuqua on Board and the Net Impact Club.
Jamie Ciocon, CASE i3 Fellow
Jamie grew passionate about impact investing while performing institutional investor-facing roles for two data-driven investment research firms, most recently with a focus on energy. Impact was not part of the picture in her former professional life, and she enrolled at Fuqua to change that. In addition to her involvement as a CASE i3 Fellow, Jamie is a COLE Leadership Fellow, the VP of Admissions for the Black and Latinx MBA Organization, her section's Diversity & Inclusion Chairperson, and a Fellow of the Robert Toigo Foundation for underrepresented minorities in the financial industry.
Javier Donoso, CASE i3 Fellow
Before attending Fuqua, Javier worked at Dexis Consulting Group, a professional services firm that supports multilateral organizations in their international development operations. At Dexis, he worked in the monitoring and evaluation division, where he designed, managed, and implemented performance and impact evaluations. Through this experience, Javier witnessed how government-funded initiatives impacted communities in developing countries. At Fuqua, Javier is a CASEi3 Associate and a cabinet member of LASA. He is also an active member of the Net Impact, Consulting, and Soccer clubs.
Vrinda Gupta, CASE i3 Fellow
Prior to business school, Vrinda was a senior consultant at Ernst & Young specializing in financial and operational advisory for clients across different industries in the United States. Her passion for social impact stems strongly from her time in Delhi when she spearheaded an initiative at her undergraduate university to set up three sustainable businesses, improving economic livelihood for multiple underprivileged communities in India and received national recognition for the same. Through her time at Fuqua and CASE i3, she is excited to be a sponge and learn as much as she can about impact investing through academic learning and mentored study opportunities. At Fuqua, she is also an active member of the Fuqua Gender Equity Working Group, Consulting Club and a Fuqua2Duke mentor.
Nathan Hixson, CASE i3 Fellow
Nathan learned about microfinance, social entrepreneurship, and impact investing in college and searched for a way to professionally use finance to benefit vulnerable communities and society. Before joining Team Fuqua, Nathan was the Director of Lending and Operations for a CDFI (Community Development Financial Institution), bringing capital investment to cooperative businesses and housing. At Fuqua, he is a Team Lead in the Gender Equity Working Group, a Judicial Representative for the Class of 2021, and works on the CASE i3 team's collaboration on asset management with the Finance Club.
Kat Horan, CASE i3 Fellow
Kat comes to Fuqua with a background in design and communications, having worked as a marketing project manager at the U.S. Green Building Council and for the U.S. EPA's WaterSense program. Her experience in the non-profit and government sectors highlighted the challenges to launching environmental and public health projects without access to strategic funding and sparked her interest in impact investing. As a MEM/MBA dual-degree student, she hopes to build a career connecting financial decision makers and investors to the impactful environmental projects she is passionate about. At Duke, Kat is on the executive board of the Duke Water Network, the Service and Sustainability representative to her section, and the co-president of the Fuqua Beer Club.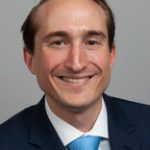 Nick Hughes, CASE i3 Fellow
Before Fuqua, Nick worked on fundraising strategy and revenue analytics at the Michael J. Fox Foundation–the world's largest non-profit funder of Parkinson's disease research–collaborating with leading philanthropists to help scope the most impactful use of their philanthropic capital. Prior to that, he served as a Fulbright Grantee in Kupang, Indonesia, teaching English and organizing youth development activities for high school students. In addition to serving as a CASEi3 fellow at Fuqua, he is also a COLE fellow and active member of the Net Impact Club, Soccer Club, and Fuqua band.
Vinesh Kapil, CASE i3 Fellow
Prior to Fuqua, Vinesh worked at the United States Agency for International Development (USAID) co-managing the Saving Lives at Birth portfolio – a $100M fund focused on investing in and supporting innovative solutions for maternal and neonatal mortality in under-resourced settings. Additionally, he founded and runs the New England Youth Entrepreneurship Society, focused on providing mentorship to entrepreneurial-minded high-schoolers. In addition to his work with CASE at Fuqua, Vinesh is Keller Scholar, serves as the co-president to the Design and Innovation Club, and is a Center for Entrepreneurship and Innovation Fellow.
Rebecca Von dem Hagen, CASE i3 Fellow
Rebecca spent the first seven years of her career at the U.S. Environmental Protection Agency (EPA) as a biologist, risk manager, communications specialist, project and program manager, rule writer, senior policy advisor, and industry liaison on issues spanning the majority of the United States' industries and largest corporations. During her time in the federal government, she gained a deep understanding of the roles and responsibilities of government in society and the benefits of collaboration with the private sector. At Fuqua and as a CASE i3 Fellow, Rebecca is gaining business skills and knowledge to advance towards her long-term goal of tri-sector leadership, bringing together the private, public, and non-profit sectors to tackle the societal and environmental challenges of our time.