Catherine H. Clark, Adjunct Professor and Faculty Director of CASE and CASE i3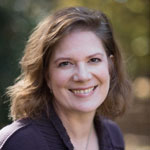 Named Social Innovation Thought Leader of the Year 2020 by the Schwab Foundation and World Economic Forum, and ranked #4 most influential academic in business and society, Cathy Clark has helped define and build the fields of impact investing and social entrepreneurship for over 30 years.  She has had a significant influence on leadership and market formation around how to use business as a force for good.  She is also an award-winning professor who has taught at Duke University, UNC, and Columbia Business Schools, and who has brought her experiences as a professional investor, philanthropist, and consultant to her academic work. Her focus: developing the mindsets, tools, markets, policies, and practices to drive social and environmental impact at scale. Her most recent project is an open online course in impact management for enterprises and investors, Impact Measurement and Management for the SDGs,  which went live on Coursera in September 2021 and was produced in partnership with UNDP SDG Impact.
Cathy serves as Faculty Director at the Center for the Advancement of Social Entrepreneurship (CASE) at Duke University's Fuqua School of Business and as Founding Director of the CASE i3 Initiative on Impact Investing.  At CASE i3, she has managed research projects with over 200 partner institutions, and oversees the CASE i3 Consulting Practicum, which has matched over 50 teams of MBAs with impact investing organizations around the world. At Duke, she also co-led the Social Entrepreneurship Accelerator at Duke (SEAD), an accelerator working to scale impact of mid-stage global health ventures in India and East Africa in partnership with USAID's Global Development Lab Higher Education Solution Network, which produced research and educational experiences for funders, governments, entrepreneurs, and others for nearly a decade. She also served as co-author of CASE's ScalingPathways series, developed in partnership with leading social entrepreneurship funders — the Skoll Foundation, USAID, and MercyCorps — to study and share lessons from the common challenges that very successful social entrepreneurs have overcome.
Cathy is a serial entrepreneur, collaborative partner, and pioneering influencer. She looks for ways to create "impact DNA" to help people and organizations build their own adaptive solutions to social and environmental problems at scale. In 2001, she taught Columbia Business School's first course in social entrepreneurship, where she became Faculty Director for the Global Social Venture Competition, and created methods for measuring impact by enterprises used by over 50 MBA programs globally within a few years.  In 2007, she helped create the standards for B Corporations, which have been used by over 50,000 companies globally, including the thousands of companies who are now certified or legally incorporated as B Corporations or public benefit corps, including several divisions of Unilever, Danone North America, and Patagonia.  In 2011, she founded CASE i3 at Duke's Fuqua School of Business as the first academic initiative focused on impact investing, so she could deepen her engagement and research on portfolio, fund, and deal structures in investing for impact, and help direct a new wave of prepared talent into the emerging field. In 2013-2014, all of this work expanded significantly in scope; in two years she served as the sole academic member of the G8 Task Force on Social Impact Investing US National Advisory Board, co-authored with Jed Emerson and Ben Thornley the first global study on high performing impact investment funds, and was subsequently invited by the Obama White House Office of Social Innovation and Civic Engagement to study and report on $2.5 billion in new private-sector impact investments. Today, alumni from CASE i3 are embedded in institutions all over the world.
Cathy gets her ideas into the world in many ways, and fully exploits social media and online platforms. She has written or co-authored over 35 publications, two online courses, and is a dynamic, sought-after speaker. Her co-authored book, The Impact Investor, reached #18 in finance textbooks on Amazon.   Her online training series, CASE Smart Impact Capital, is a professional training series in continuous use since 2017, licensed by over 90 accelerator, government, fund, and university cohorts, and has helped entrepreneurs in 130 countries raise impact investment capital.  Her 10 co-authored teaching case studies on high-performing impact funds help students globally understand the success factors for impact funds.
Cathy teaches executive education programs for investors and entrepreneurs, most recently through CASE's highly rated Getting Gender Smart executive education program co-taught with Suzanne Biegel of Catalyst at Large, which offers a certificate on investing with a gender lens, in addition to her the daytime MBA elective courses, which she has taught continuously since 2001.
Prior to her academic career, Cathy was an impact investor at Flatiron Partners, a grantmaker and PRI investor at the Markle Foundation, and a policy convener at the Aspen Institute. She remains very involved in corporate and nonprofit boards. She holds an MBA from Columbia Business School and a BA from the University of Virginia, and tweets at @cathyhc.
John M. Buley, Jr., Professor of the Practice and CASE i3 Advisory Board Chair
John M. Buley, Jr. is Professor of the Practice of Finance at Duke University's Fuqua School of Business, and Advisory Committee Chair of the Center for the Advancement of Social Entrepreneurship Impact Investing Initiative. In 2012, John retired from JP Morgan, where he was Head of Principal Investing for Social Finance. As a unit of JP Morgan's Investment Bank, the Social Finance Group is responsible for investing JP Morgan's capital commitment of $100mm in impact investments in the Emerging Markets. Prior, John was Chairman and Head of the Investment Committee of JPM Mezzanine Capital, a proprietary investment strategy focused on subordinated debt and equity co-investment for mid-cap U.S. and European companies. JPM Mezzanine Capital invested over $1bn in over 40 private companies in the U.S. and Europe during his tenure. John has held Board of Director responsibilities or Board observer rights for over 20 private U.S. companies. John started his career as an attorney in the banking practice of White & Case. John earned a J.D. from Temple University and an LL.M in International Taxation from Villanova University. John is a member of the New York Bar and admitted to practice in U.S. District Court for the Southern District of New York.
Carrie Gonnella, Senior Program Director, CASE i3

Carrie Gonnella is Senior Program Director for the CASE i3 Initiative on Impact Investing.  In this position Carrie manages a number of MBA student offerings related to investing for both a financial and a social return.  Carrie also contributes to several practitioner-focused projects, such as the CASE Smart Impact Capital online toolkit, CASE i3's two-year project tracking public commitments related to the US National Advisory Board on Impact Investing, the Social Entrepreneurship Accelerator at Duke (SEAD), and the B Lab and GIIRS research project.  Carrie is a Duke alumna who graduated with an MBA from Fuqua and an MEM from the Nicholas School of the Environment in 2013.  Carrie's past work experience includes serving as a Teach for America Corps Member in the Bay Area of California, completing a Climate Corps Fellow with Environmental Defense Fund, and managing the assurance process for certified B Corporations at B Lab.  Follow Carrie on Twitter @CarrieGonnella.
Erin Worsham, Executive Director, CASE
Erin is the Executive Director of the award-winning Center for the Advancement of Social Entrepreneurship (CASE) at Duke University's Fuqua School of Business. CASE is a leader in the field of social innovation, serving as a hub for research, teaching and practitioner engagement. CASE's work includes premier educational programming, the CASE i3 Initiative on Impact Investing, and the Social Entrepreneurship Accelerator at Duke (SEAD), an accelerator focused on scaling global health ventures in India and East Africa.
In her role at CASE, Erin leads the development and execution of center strategy, establishes relationships with key constituents, oversees operations and programs and contributes to thought leadership on social entrepreneurship. Her work has been published in the Academy of Management, Learning & Education; Huffington Post; NextBillion, DevEx, Social Impact Exchange, and she most recently served as the lead author of CASE's Scaling Pathways series, in partnership with the Skoll Foundation, USAID's Global Development Lab and MercyCorps.
Erin has been at Fuqua since 2009, having played a variety of roles within CASE as well as developed the strategy for and launched a new position within the Fuqua Career Management Center focused on social impact careers. Prior to Fuqua, Erin worked in the nonprofit, public and private sectors including consulting with government and nonprofit clients at Booz Allen Hamilton, helping to develop public-private partnerships at the U.S. Agency for International Development (USAID), working on private sector development issues at the World Bank, and working for a nonprofit think tank in Washington D.C. She earned her BA from Duke University and her MBA from Stanford University's Graduate School of Business. Erin was recognized as a "40 under 40" awardee by the Triangle Business Journal in 2014. You can follow Erin on Twitter @ErinWorsham.
Kimberly Bardy Langsam, Senior Program Director, CASE 
Kimberly Bardy Langsam is Senior Program Director for CASE, managing and contributing to a number of projects bringing together insights and hard-won advice from the social venture community to support the field in scaling more efficiently and effectively.  Projects include CASE Smart Impact Capital, an online training toolkit for those raising impact capital; Scaling Pathways, a series sharing strategies to address key scaling challenges such as talent, partnerships, and financing; and SEAD, an effort to build the knowledge base around scaling innovations in global health.   Kim was previously a Health Development Officer in the Office of HIV/AIDS at USAID where she worked on PEPFAR's supply chain management initiatives and worked closely with USAID Missions and multilateral partners. Prior to that, she supported research and programming at the Injury Control Center Uganda in Kampala.  Kim has a BA from the University of Pennsylvania, and an ScM from the Harvard School of Public Health.
Erin Morant, Senior Program Coordinator, CASE
Erin Morant is the CASE Senior Program Coordinator at Duke University's Fuqua School of Business. As a part of CASE, Erin is responsible for managing and executing CASE student programs, coordinating complex events and administering the F.M. Kirby Impact Prize. Erin has over fifteen years of experience in higher education, specializing in program management and student affairs. Prior to joining the CASE team, she served as the Program Coordinator in Diversity, Engagement, Training and Education at NC State's Office for Institutional Equity and Diversity where she focused on developing diversity programming and workshops for faculty and staff. Erin holds a BA from The University of North Carolina at Greensboro.
Laurie J. Spengler, Senior Fellow, CASE i3
Laurie J. Spengler is an impact investment banker, board member and active contributor to the impact investing industry. Economic development, entrepreneurship, sustainable business, financial inclusion, responsible and impact investment are consistent themes defining Laurie's pursuit of purpose. Her skills range from strategic advisory to capital structuring, capital raising and M&A services. Laurie's particular expertise is designing, structuring and launching investment vehicles that align different types of capital with positive impact and appropriate financial returns.
A featured speaker and author, Laurie is a distinguished member of the impact investing and development finance communities. Among her active board engagements, she serves as a non-executive director of the CDC Group (the UK DFI) and the UK Impact Investing Institute. She is a member of the Council on Foreign Relations.
Previously, Laurie was CEO of Enclude Capital UK Limited, formerly part of the Shore Bank and Triodos family of companies, and now a Palladium Company. Prior to building Enclude Capital, Laurie was founder and CEO of Central European Advisory Group, a regional advisory firm she sold to her management team in 2005. She also worked as an attorney with the New York, Brussels and Prague offices of White & Case. Laurie has a JD from Harvard University and an undergraduate degree from Stanford University.
Greg Coussa, Senior Fellow, CASE i3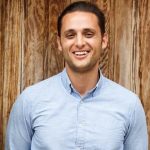 Greg is an independent strategy and operations professional currently serving as  Strategic Director at Meltwater and its nonprofit, MEST, a Pan-African entrepreneurial training program, seed fund, and tech incubator.  Previously, Greg founded and managed the U.S. operations of Spring Impact, a consultancy focused on guiding social ventures to scale geographically. During his time at Spring Impact, Greg worked with a variety of social ventures across the globe, established and managed the board of directors, built the US team, and grew annual earned revenue to over $1M.
Greg earned his MBA with a focus on Social Entrepreneurship from Said Business School at the University of Oxford and his bachelor's degree in Business Economics from UCLA.