Prospective Tutors
We are always happy to have new members join our team. If you would like to get involved with Bull City Scholars, either as a tutor at Neal Middle School or through our house course exploring challenges in education, please reach out to the individuals below.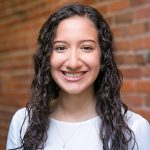 Natalie Rincon natalie.rincon@duke.edu
Aden R. Klein aden.klein@duke.edu
As a tutor, you will need to sign up for a weekly 2 hour shift at Neal. We can provide transportation for you to and from Neal for the shift you sign up for. You are expected to keep this commitment except under extenuating circumstances, in which case we ask you to let your driver know. Being a tutor is an incredibly rewarding experience: you get the chance to be a mentor and role model for students at an early age and get them to start thinking about college as a possibility in their future.
The house course will prepare undergraduates at Duke University to create a service-learning project for the University Scholars Program.  The course will be geared towards developing a college access program for middle school students in under-resourced middle school schools in the Durham Public School system. By engaging with readings, class discussions, guest speakers, and films, students will begin to understand the history of public education in the city of Durham, the demographic and infrastructural shifts that have impacted the community over the past 20 years, and the particular challenges to college access that students from socioeconomically disadvantaged backgrounds face.
Prospective School Partners
Bull City Scholars seeks to provide resources, mentoring, and academic support to Durham public middle schools, primarily those in under-resourced areas. If your school would like to partner with our program and receive support from our tutors, please reach out to Dr. Lodewick at victoria.lodewick@duke.edu.