about
where engineering meets neurosurgery
In 2015, the Brain Tool Laboratory was established by Dr. Patrick Codd as a collaboration between the Department of Neurosurgery and the Pratt School of Engineering. Since that time, engineers and neurosurgeons have worked together to tackle some of the most difficult problems facing the surgical community. Fostering a true atmosphere of collaboration, the Brain Tool Laboratory is in a unique position to bring about significant change to the field of surgical robotics.

Through a careful examination of surgical operations, researchers approach each problem by stripping away the physical and mental constraints imposed by decades of traditional surgical methodology. In this manner, the Brain Tool Laboratory is able to advance the field of surgical robotics while keeping patient benefit and overall device value as its highest priorities.
People
Fielding the strongest team in surgical robotics
Dr. Patrick Codd
Lab Director
Neurosurgery Faculty
patrick.codd [at] dm.duke.edu
Dr. Codd is the Director of the Brain Tool Laboratory and an Assistant Professor at Duke University. Nearly a decade of surgical achievements and a strong passion for technology have given him a keen understanding of the relationship between engineering and neurosurgery. –
bio
Wes Hill
Engineer
Graduate Student
westin.hill [at] duke.edu
After spending three years working among the brightest minds in defense, Wes was recruited to the BTL from MIT Lincoln Laboratory. He is an extremely versatile engineer, capable of crossing any number of subject fields in search of the best solution.
Dr. Kimberly Hoang
Researcher
Neurosurgery Resident
kimberly.hoang [at] dm.duke.edu
Dr. Hoang is in her fourth year of residency with Duke Neurosurgery. Her comprehensive knowledge of neurosurgical operations is complemented by a contagious energy and strong aptitude for engineering. Simply put, the team would be lost without her. –
bio
David Britton
Engineer / Legal Analyst
Graduate Student
david.britton [at] lawnet.duke.edu
David is pursuing a dual degree in law and engineering – we were lucky to get him on loan from the Humans and Autonomy Laboratory. Besides having a strong engineering skill set, his insight into the relationship between law and robotics has proven invaluable.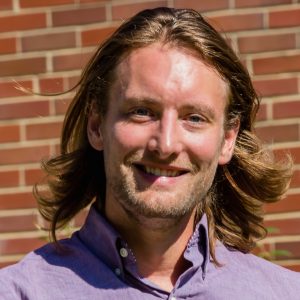 Wes Ross
Engineer
Graduate Student
weston.ross[at] duke.edu
If in doubt, hire a Wes. A critical thinker and always excited about the work at hand, Weston is an integral part of the BTL and his influence stretches far beyond his role of leading the laser-tissue interaction research for the TumorCNC.
Lefko Charalambous
Researcher
Neurosurgery Research Aide
lefko.charalambous[at]
duke.edu
Lefko is a recent graduate, fresh out of Duke's neuroscience program. His strong background in functional neuroanatomy, insatiable curiosity, and creative bent have played a critical role in the development of innovative solutions to modern surgical problems.
Dr. Avra Laarakker
Researcher
Neurosurgery Research Aide
avra.laarakker[at]
duke.edu
Avra brings a unique background in medicine, mathematics, education, and lumber grading to BTL in addition to an international influence. We are delighted that this born and raised Canadian and recent graduate from the Technion Israel Institute of Technology medical school has joined our team.
Dr. Shervin Rahimpour
Researcher
Neurosurgery Resident
shervin.rahimpour[at]duke.edu
Dr. Rahimpour is a second year neurosurgery resident. With a research background in chemical physics and mathematics his primary clinical interests are in stereotactic and functional neurosurgery
Dr. Andrew Cutler
Researcher
Neurosurgery Resident
andrew.cutler[at]duke.edu
Dr. Cutler is in his first year of residency with Duke Neurosurgery. He strives to push the envelope of Neurosurgery through his background in mechanical and bioengineering. He believes the best solutions happen through collaboration.
Sreekar Mantena
Reseacher
Sreekar is a high school student at NCSSM. He is passionate about leveraging emerging technologies to make a difference in the field of healthcare, and is a robotics enthusiast.
---
looking to join the team?
The Brain Tool Laboratory has openings for qualified students from most engineering backgrounds.
Take your time crafting a message; we will not respond to canned emails.

---
Current Research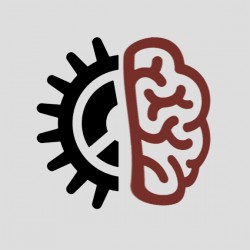 Two ambitious surgical residents recently had a proposal for the HoloLens Development Kit accepted by Microsoft. This success inspired a collaboration with Dr. Regis Kopper in the Duke Immersive Virtual Environment. Together, our team is exploring new applications for augmented reality in neurosurgery – stay posted for updates. Congratulations to Shervin Rahimpour and Andrew Cutler for a Read more about Neurosurgical Hololens Adaptation[…]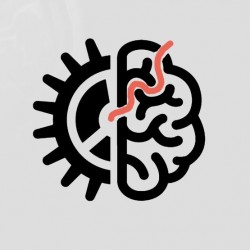 Decades of using rigid tooling has trained surgeons to plan for the linear surgical approach. Our team is attempting to provide alternatives to surgeons such that they can comfortably take the less-invasive, nonlinear trajectory. Based on Dr. Codd's experience in concentric tube robotics, we have set the ventricles as our design space with the overall goal Read more about A Device for Nonlinear Surgical Access[…]
A rift is opening between a surgeon's improving ability to perceive minute details through increasingly-higher-resolution imaging modalities and the relatively-unchanging accuracy of delivering surgical action. In order to take advantage of small-scale perception, advances in instrumentation must allow for tissue removal at similar levels of precision. Consequently, laser technology has begun to make inroads into Read more about Automated Tumor Resection[…]
Previous
Next