WordPress site: Stories of Medicine (note: this blog is private to group members only)
Site Administrator: Gretchen Case, Thompson Writing Program Lecturing Fellow
Course: Writing 20: Oral History and the Stories of Medicine
Case's students "conducted oral history interviews with physicians and other medical providers in the communities surrounding Duke." Students recorded interviews on iPods, converted them into mp3 format, and uploaded them to the shared course site.
Since many of the interviews contained sensitive information, Case and her students worked on the site privately, using it as a searchable audio repository. Students could search for different interviews and listen to them directly from a player embedded on the page itself.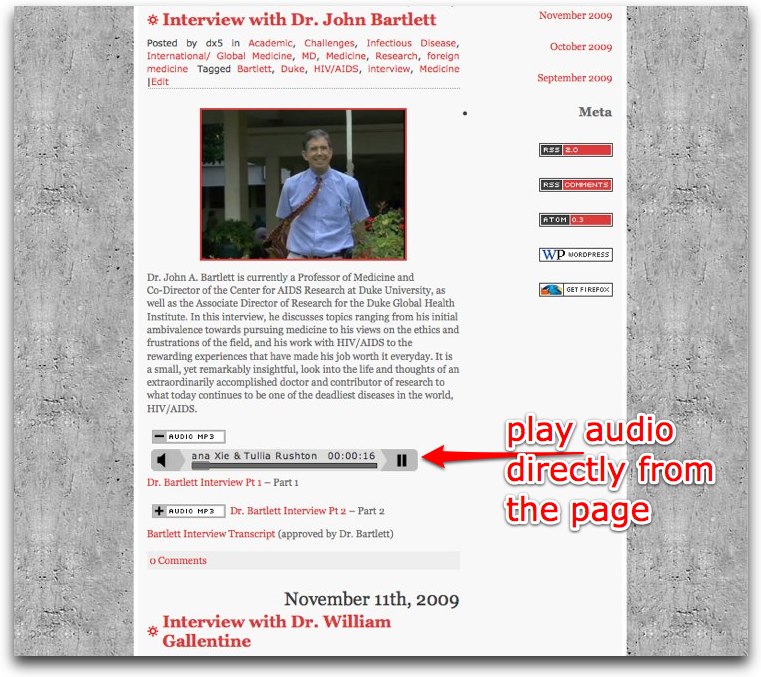 WordPress administrators can make changes to the way the built-in audio player handles mp3 files (and other audio files) via the 'Audio Player' link under Settings in their site's Dashboard.