This video premiered on Saturday, November 13 at 7:30 pm EST.
On October 22, Duke Music and the Humanities Unbounded Lab, "Black Music and the Soul of America" presented "On the Persistence of the Spiritual in Black Music" in Baldwin Auditorium.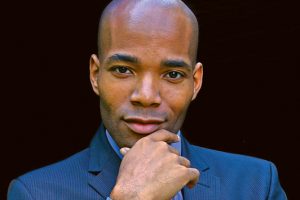 Tenor Albert Lee (pictured); the Ciompi Quartet; Duke Chorale, conducted by Rodney Wynkoop; NCCU Vocal Jazz Ensemble, conducted by Lenora Helms Hammonds; cellist Timothy Holley, and pianist Anthony Kelley performed works by Florence Price, Olly Wilson, William Banfield, and others. View the program.
The Best of Biddle virtual series brings you a recording of that outstanding concert.