Arno Kumagai, MD
Professor of Medicine
Vice-Chair, Education
Department of Medicine
University of Toronto
Arno Kumagai, MD is Professor of Medicine and Vice Chair for Education, Department of Medicine at the University of Toronto. He also holds the F.M. Hill Chair in Humanism Education at Women's College Hospital, where he has a clinical practice focused on working with individuals with type 1 diabetes mellitus. 
Dr. Kumagai was on faculty at the University of Michigan Medical School from 1996 to 2016 and joined the University of Toronto's Department of Medicine as Vice Chair for Education in April 2016. His scholarly interests are in the use of narratives and humanities in medical education, dialogical teaching, and teaching for equity and social justice. Dr. Kumagai is the recipient of numerous teaching awards in teaching, humanism, educational innovation, and diversity. He was most recently named as the 2018 Daniel C. Tosteson Visiting Professor in Medical Education at Harvard Medical School and is a member of the Editorial Board of Academic Medicine.
Jeffrey Baker, MD, PhD
Director, Trent Center for Bioethics, Humanities & History of Medicine
Director, Program in the History of Medicine
Professor of Pediatrics and History
Jeffrey Baker, MD, PhD is director of the Trent Center for Bioethics, Humanities & History of Medicine. A professor of Pediatrics and History, he has practiced for over 25 years as a general pediatrician in Duke Children's Primary Care with a focus on children with autism and special needs. Dr. Baker's historical work has also centered on child health. As the author of the book, The Machine in the Nursery (Johns Hopkins University Press, 1996), he is a leading authority on the history of neonatal medicine.

Dr. Baker also has directed the History of Medicine program within the Trent Center since 2006. He teaches in all four years of the medical student curriculum. His past leadership positions in the Duke School of Arts and Sciences have included directing the AB Duke Scholarship program and medical humanities/social science course clusters within Duke's Focus program for first-year students. He currently co-directs a Bass Connections project on the history of health disparities in Durham.

Brigit Carter, PhD, MSN
Associate Clinical Professor
Associate Dean of Diversity and Inclusion
Duke University School of Nursing
Brigit Carter, PhD, MSN teaches Pediatrics and Professional Nursing in the Accelerated Bachelor of Science in Nursing program at Duke School of Nursing. She is the project director of the Health Resources and Services Administration Nursing Workforce Diversity grant at Duke School of Nursing, The Academy for Academic and Social Enrichment and Leadership Development for Health Equity (The Health Equity Academy), and is also the academic coordinator for this program. Professor Carter's past experience in nursing education includes coordinating staff education and development in the Intensive Care Nursery and teaching at both Duke and the University of North Carolina at Chapel Hill. She also serves as a board member of the North Carolina Nursing Association.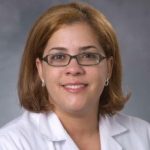 Leonor Corsino, MD, MHS, FACE
Associate Professor
Department of Medicine
Duke University School of Medicine
Leonor Corsino, MD, MHS, FACE is an Associate Professor in the Department of Medicine, Division of Endocrinology, Metabolism, and Nutrition at the Duke University School of Medicine.  She joined Duke as a Clinician Scientist working on diabetes, obesity and related complication with a focus on health disparities and minority populations. Dr. Corsino is currently an associate director for the Duke School of Medicine Master of Biomedical Sciences. She is also associate director of Duke CTSI Community Engagement Core, Community Engaged Research Initiative (CeRi); co-director, Research Education and Training Sub-core, Duke Center for Research to Advance Healthcare Equity; and director, Duke Population Health Improvement Initiative Program.
Michelle Hartman, DNP, RN, CPNP
Director, Accelerated Bachelor of Science in Nursing Program
Duke University School of Nursing
Michelle Hartman DNP, RN, CPNP is Director for the Accelerated Bachelor of Science in Nursing (ASBN) program in the Duke School of Nursing. She was instrumental in the ASBN curriculum design and led the initiative to develop and chair the ASBN curriculum committee.  She has been a longstanding member of the leadership team that oversees the interprofessional education clinic for the Schools of Medicine and Nursing. She also serves as a faculty advisory board member for the Duke Office of Civic Engagement.  During 2017-18, Hartman was a member of the Duke School of Nursing faculty cohort in the Teaching for Equity Fellows Program for Health Professional Educators.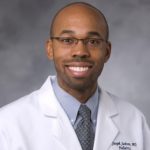 Joseph Jackson, MD
Associate Professor of Pediatrics
Duke University School of Medicine
Joseph Jackson, MD is a primary care pediatrician at Duke Children's Primary Care. Dr. Jackson serves as Vice Chief of Education for the division of Primary Care Pediatrics and Associate Director for Medical Arts & Sciences in the Master of Biomedical Sciences Program in the School of Medicine.  He has contributed both unique and innovative curricular design focused on community engagement, primary care leadership training, cultural humility and professional identity formation.  As educational scholar, mentor and clinician educator, Dr. Jackson has focused his career on initiatives promoting both the matriculation and retention of underrepresented learners in the health profession.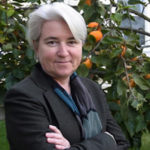 Barbara Lau, MA
Director, Pauli Murray Project
John Hope Franklin Humanities Institute
Duke University
Barbara Lau connects her commitment to justice with the power of community practice in her teaching, curatorial work and writing. For 20 years she has developed public humanities programs, curated exhibitions and designed public art projects. She is the lead developer of the Pauli Murray Center for History and Social Justice, a local cultural start up focused on transforming Murray's childhood home into a national center for history, education, the arts and social mobilization. Lau is a recipient of the 2014 Samuel DuBois Cook Society Award and the 2012 of the Carlie B. Sessoms Award from the Durham Human Relations Commission for her leadership.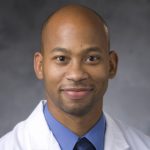 Kenyon Railey, MD
Assistant Professor in Community and Family Medicine
Assistant Chief Diversity Officer
Duke University School of Medicine
Kenyon Railey, MD serves as course director for the Cultural Determinants of Health & Health Disparities (CDHD) curriculum in the School of Medicine MD Program. This is the first required and longitudinal course in the MD program for first year medical students which focuses on sociocultural determinants of health and wellness. He has presented lectures locally and nationally and written book chapters on cultural competency, bias, healthcare disparities and communicating with diverse patient populations. Dr. Railey received the Duke Office of Institutional Equity's Spring Equity, Diversity & Inclusion (EDI) Award in 2014 and since then has been nominated for numerous other awards including the Master Clinician/Teacher Award. His interests center on minority health, graduate medical education, interprofessional collaboration initiatives, and cultural competency instruction/program development.
Charmaine Royal, PhD
Associate Professor, Department of African & African American Studies
Duke University
Charmaine Royal, PhD is core faculty in the Duke Initiative for Science & Society, faculty affiliate in the Duke Global Health Institute, and senior fellow in the Kenan Institute for Ethics. Professor Royal's research, scholarship, and teaching are both transdisciplinary and global, focusing on ethical, legal, and social issues in genetics and genomics, particularly intersections of 'race' and genetics, their policy implications and practical interventions. She serves on several national and international professional committees and boards related to these topics. She directs the Duke Center on Genomics, Race, Identity, Difference (GRID) and the Duke Truth, Racial Healing & Transformation (TRHT) Campus Center.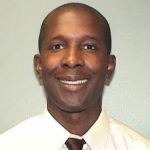 Damon Tweedy, MD
Associate Professor of Psychiatry
Duke University School of Medicine
Staff Psychiatrist
Durham VA Health Care System

Damon Tweedy, MD teaches a course on outpatient behavioral health for students in the Primary Care Leadership Track and the Longitudinal Integrated Curriculum program at Duke. He also serves as a small-group leader for the Clinical Skills Foundation course, which introduces all medical students to basic and advanced aspects of the doctor-patient relationship. Dr. Tweedy has published articles about race and medicine in The Journal of the American Medical Association (JAMA) and The Annals of Internal Medicine. His columns and op-eds have appeared in The New York Times, The Washington Post, The Chicago Tribune, and other print publications. His book, Black Man in a White Coat: A Doctor's Reflections on Race and Medicine, explores the intersection of race and medicine through the lens of his experience as a medical student, medical intern, and psychiatry resident. The book was a New York Times bestseller and was selected by TIME magazine as one of the top ten nonfiction books of 2015.