ves4 "at" duke.edu | @vszabo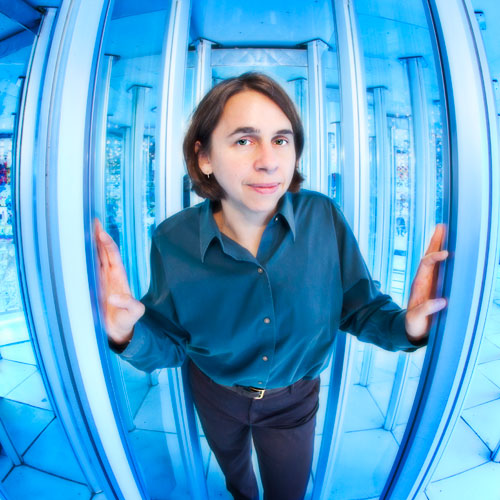 ---
Associate Research Professor, Visual and Media Studies
Art, Art History, and Visual Studies and
International Comparative Studies
Smith Warehouse, Bay 10, Room A262
http://aahvs.duke.edu
Program Director, Information Science + Information Studies
Smith Warehouse, Bay 10, Room A259 (Lab)
http://isis.duke.edu
Core Faculty, Wired! Lab for Visualizing the Past
MA in Historical and Cultural Visualization
Smith Warehouse, Bay 11, Room A 233 (Lab)
http://dukewired.org
Collaborator, Franklin Humanities Institute Labs
Director, Digital Humanities Initiative and Co-Director, PhD Lab for Digital Knowledge
http://fhi.duke.edu/labs
My primary research focus is on the critical and practical affordances of database-driven spatial media such as digital maps, games, virtual worlds, and mobile applications for teaching, research, and public outreach. I am especially interested in augmented reality experience design for digital heritage and creative expression, and have worked on location-based urban AR projects in Durham, NC and Venice, Italy. I also create videogame-based installation artwork with the Psychasthenia Studio art collective, and am an active member of the ACM SIGGRAPH (Association for Computing Machinery's Special Interest Group on Computer Graphics and Interactive Techniques) digital arts community.
I teach courses in Art, Art History & Visual Studies on media history and digital cities, the first-semester Proseminar for the MA in Historical and Cultural Visualization, and graduate seminars focused around theories of mapping and virtuality. In Information Science + Studies I teach web design, digital storytelling, and the project-based capstone for our Certificate. I also often mentor independent study students in digital project development and in focused areas of technocultural research not otherwise covered by our curriculum.
I have a Ph.D. in English (Victorian Literature and Culture with a focus on sensationalism and women's authorship) from the University of Rochester, as well as a Certificate in Gender and Women's Studies from the Susan B. Anthony Institute at UR. Before coming to Duke, I worked in Academic Technology at Stanford, where I developed various digital projects and taught in the Introduction to the Humanities Program.