ves4 "at" duke.edu | @vszabo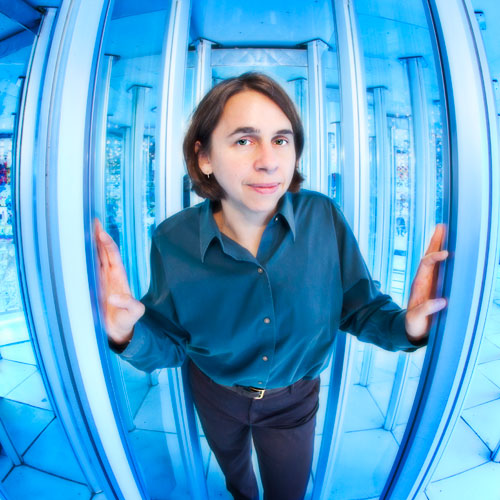 ---
Assistant Research Professor, Visual Studies and New Media
Department of Art, Art History, and Visual Studies
International Comparative Studies
Smith Warehouse, Bay 10, Room A262
http://aahvs.duke.edu | http://mfaeda.duke.edu
Program Director, Information Science + Information Studies
Smith Warehouse, Bay 10
http://isis.duke.edu
Core Faculty, Wired! Lab for Visualizing the Past
MA in Historical and Cultural Visualization
Smith Warehouse, Bay 11
http://dukewired.org
Affiliated Faculty, Franklin Humanities Institute Labs
PhD Lab for Digital Knowledge and Networks
BorderWorks
Haiti Lab (2011-13)
Co-Director of the GreaterThanGames Lab (2011-2013).
http://fhi.duke.edu/labs
See also: Curriculum Vitae | Faculty Database System Info (even more stuff)

Victoria Szabo teaches undergraduate and graduate courses in media history, historical and cultural visualization, computational media, information science + studies, and digital humanities theory/practice in Art, Art History & Visual Studies (AAHVS), Information Science + Information Studies (ISIS), the MFA Program in Experimental and Documentary Arts and the MA Program in Historical and Cultural Visualization.  She is also the Program Director for ISIS, which offers Undergraduate and Graduate Certificates.
Her primary research focus is on the critical and practical affordances of database-driven spatial media such as digital maps, games and virtual worlds, and mobile applications for narrative use in teaching, research, artistic expression, and public outreach. She has co-developed augmented reality and game-based "digital city" projects in/for Durham, NC, Vancouver, BC, and Venice, Italy and lectured and on digital media and digital heritage topics widely.
She also creates videogame-based installation artwork with the Psychasthenia Studio art collective, and has shown her projects internationally. She is an active member of ACM SIGGRAPH (Association for Computing Machinery's Special Interest Group on Computer Graphics and Interactive Techniques) digital arts community, and has curated juried exhibitions themed on information aesthetics and on the idea of "scale." She will edit the special SIGGRAPH-themed issue of Leonardo in 2015. She is also a member of the International Symposium on Electronic Art (ISEA) 2014 and 2015 program committees. She served on the Modern Language Association's Committee on Information Technology from 2011-13, helping to revise the Guidelines for Evaluating Work in Digital Humanities and Digital Media.
Szabo holds a Ph.D. in English (Victorian Literature and Culture) as well as a Certificate in Gender and Women's Studies from the Susan B. Anthony Institute from the University of Rochester. She worked as an academic technology manager and developer for the humanities at Stanford University from 1999-2006, and as an instructional multimedia specialist at Grinnell College from 1997-98.