The first thing you'll see when you login to your WordPress site is the "Dashboard." The Dashboard provides access to all the administrative options and features in WordPress. This is also where you'll add content (by adding pages, creating posts, etc).
Quick Tip: If you have more than one WordPress site, you can find a lis of any of them by clicking/expanding the Dashboard section and clicking on 'My Blogs'. See image below: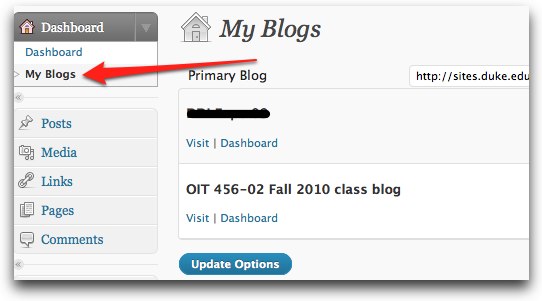 The Dashboard is the "backend" to your WordPress site. One approach to editing with WordPress is to login to your Dashboard, and then open a new tab in your browser with your WordPress site "frontend." This way you can create and edit content in the Dashboard and then switch to your published site to see your changes.
To read and learn more about using the Dashboard: