The Duke Campus Farm is a one-acre working farm dedicated to catalyzing positive change in the ways we grow, eat and think about food. By using sustainable methods to grow fruits and vegetables we provide a living laboratory for all things food related at Duke and beyond.
See our Five Year Strategic Plan
Since DCF was founded in fall 2010, it has grown from a student project to a working farm providing thousands of pounds of produce each year to campus dining halls and CSA members, working with classes across the academic spectrum, exposing hundreds of students and community members to the joys and hard work of growing real food, and starting and forwarding conversations around the impacts and opportunities of our current food system. To see just how far we've come in the past few years, check out the 2014 Annual Report.
Fall 2014
We've been busy planting seeds in new corners of campus – at the Jameson Art Gallery, the Kenan Center for Ethics, and the Franklin Humanities Institute  – in partnership with the Subnature and Culinary Culture series.
Between our expanded farm crew, new volunteers, class visits, and our amazing student researcher, senior undergraduate Anne Martin, and our new bee team, we've been getting a lot done in the field. And we made some time to kick up our heels at our third Contra Under the Stars.
We're looking forward to hosting a workshop with corn geneticist Mary Eubanks and with one of the region's elder statesman of sustainable agriculture, Doug Jones of Piedmont Biofarm.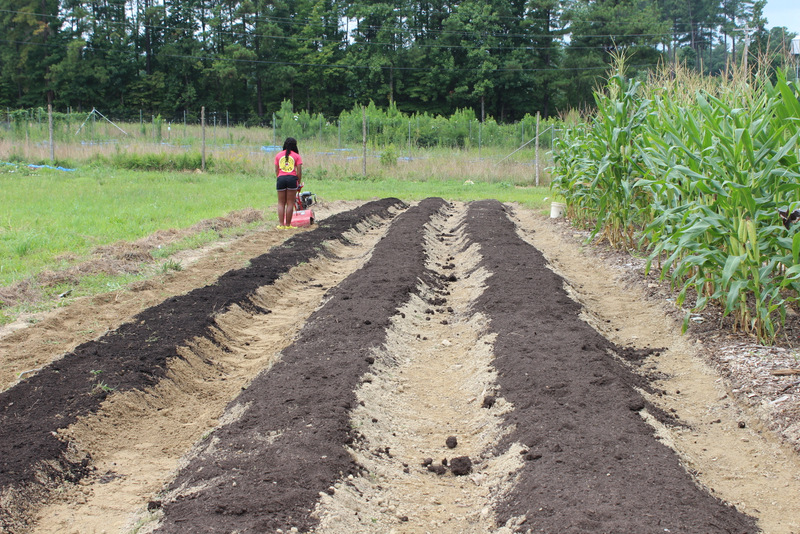 Community
Beyond growing food and teaching students about sustainable agriculture, the farm strives to create a truly welcoming, creative and close-knit community that interns affectionately call the "farm family".  DCF has become a place of learning, growing, eating, cooking and creating together and for many, a home away from home.