Notes for Future Projects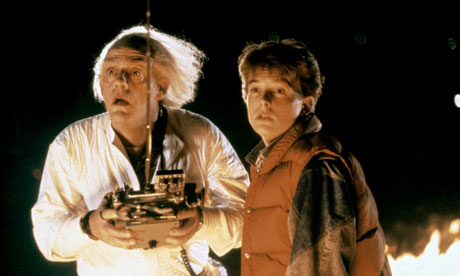 1. We've done plenty of research on specific instances of the relationship between Facebook and human culture (namely via Catfish and McKay's article on the Filipino diaspora as it flows through Facebook), but we have discussed little about the way that it affects the life of the average user. This interests me because, well, I am one. But in general, it would be interesting to explore Facebook from a more global perspective, regardless of age, gender, or culture, as a way of more holistically assessing the full impact and usage of this new form of social media in human culture.
Helpful places to start would include this compilation of statistics on Facebook users and this article from the British publication The Telegraph, which, although it appears to be somewhat over-simplified and sensationalist, provides several references to seemingly relevant works that focus on the changes that society has undergone as Facebook has become folded into human culture.
2. For further reading regarding the values and assumptions of virtual worlds (that which was left out of my discussion of Boellstorff in my Social Theory archive), I highly recommend the section of Boellstorf's Coming of Age in Second Life titled "The Emergence of Virtual Worlds." This starts on Chapter 1, page 24, and continues through Chapter 1, page 27.
Additionally, for a more general overview of the content of Boellstorff's book, it would be helpful to check out this Youtube video. I would recommend "skimming" it–although it is of course not possible to literally skim the content in a video as one would a passage of text, I found success in simply dragging the progress button on the bottom of the video forward and stopping at various random points to take in what was being discussed. Though this is undoubtedly a somewhat cursory way to explore the video, it is time efficient for the busy intellectual, and I feel that there is some real value to the audio/visual reinforcement that it offers for the concepts of the book itself.
3. A general idea that I would like to explore more fully but in no way have time or space for in this blog would be the difference between Second Life and Facebook. Boellstorff (of course) accepts the former as a "virtual world", but he does not seem to grant the latter that same distinction. While he does indicate that Facebook contains virtual worlds (ex. Farmville), he does not explicitly state what he considers it to be. My instinctive guess would be a "social network," but I would like to substantiate this distinction and to explore what it means for the analysis of the two forms of virtual media in the context of the ideas that I have presented here (modularity/remixing, social play, time/space alteration, etc.). I feel that I have addressed some of these differences tangentially, but I think that a more explicit treatment would be quite intellectually stimulating.
4. One of my major goals when I began writing this blog was to provide a thorough analysis of how the concept of social play makes contact with time, space, Facebook, and Second Life. I feel that I have touched on this topic somewhat, but not nearly as much as I would have liked to. As I discuss in my Meta-Reflection, this is just another challenge that I faced in the face of the infinite space of the internet but limited time and relative logistics of space of the assignment.
5. In much the same vein as #4, I had hoped to be able to explore Andy Clark's research much more thoroughly in this blog. However, I have included a couple links below as possible threads to follow for any (including myself) who would intend to remix my ideas and continue this specific part of my quest in the future.
Click here for a massive archive of links and references to various "post-cognitive readings" compiled by the Cognitive Science Department at University College Dublin. — Note that several of the readings that are listed first here are also by Clark.
Check out this article for a rebuttal of some of Clark's ideas.