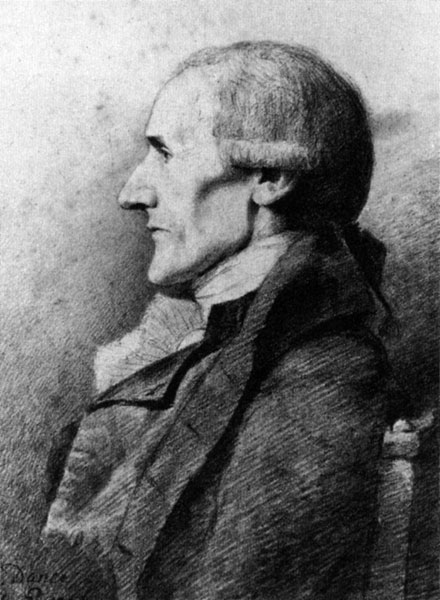 (1735 – 1813)
Granville Sharp was born into a clerical family in Durham, England. He became involved in the abolition movement in the mid 1760s, when he defended a slave who had sought medical care from his brother, William Sharp, in court. Granville Sharp disputed issues to do with slavery in court on several further occasions, culminating in the celebrated judgment of Lord Mansfield in 1772, which was interpreted as giving freedom to any slave who set foot in England, effectively ending the practice there. Sharp also published several anti-slavery tracts, and abolition became the most widely known facet of his career, although he was also notable for a strong sympathy for the American colonial cause.
In fact, this sympathy led to his resignation from the Ordnance Office in 1776, after which Sharp turned his energies to political and social reform entirely. He was an early member of the Society for Constitutional Information and supported legislative independence for the Irish parliament. He was also associated with the evangelical and abolitionist "Clapham Sect," although his views were a deal less conservative than those of the Sect's core members.
Sharp was one of the twelve founding members of the Society for the Abolition of the Slave Trade, formed in 1787. In that same year, Sharp secured a grant from  the British treasury and moved to found a colony, named by him the "Province of Freedom," in Sierra Leone. True to Sharp's political idealogy, it would be self-governed and consist of 400 settlers, both black and white. [1] The colony failed in under five years however, due to a combination of factors including but not excluded to the animosity of native tribes and a lack of any structured government.
Sharp continued to agitate for the rights of slaves into the 19th century, and in 1807 became one of the first Directors of the new African Institution in 1807.
---
[1] A.P. Kup, "John Clarkson and the Sierra Leone Company," The International Journal of African Historical Studies 5, no. 2 (1972): 203-204; Hallett, The Penetration of Africa, 273.
Also Referenced:
G. M. Ditchfield, 'Sharp, Granville (1735–1813)', Oxford Dictionary of National Biography, Oxford University Press, 2004; online edn, May 2011, http://www.oxforddnb.com/view/article/25208, accessed 23 April 2012.